Guest post: Sirus Automotive
In the first of a series of guest posts from organisations that produce high-tech products that assist people with disabilities, Sirus Automotive share an article on their vehicle conversions and the solutions they provide.
About Sirus
Sirus Automotive are the UK's market leader of compact 'drive from wheelchair' and wheelchair 'passenger up front' vehicle solutions. Our vehicle conversions give you both freedom and independence and all come with a free 3-5 year warranty giving you worry free motoring.
Driving from your wheelchair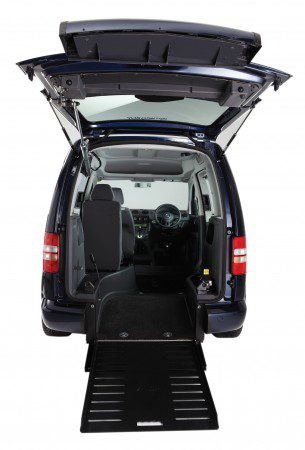 This solution gives you total freedom and independence at all times. You no longer need the help of family members or carers to get out and about as the driving experience can now be enjoyed from the comfort of your own chair. We can fit a wide range of driving controls to suit your individual needs.
Wheelchair Passenger Up Front
This solution enables the wheelchair user to travel up front next to the driver yet from the comfort of your own chair. Being a much more sociable way of travelling, you can actually see what the driver sees!
Internal transfer solution
This is the perfect vehicle if you are a wheelchair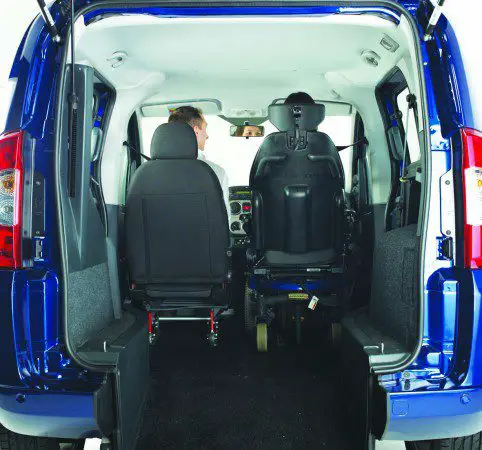 users who want to drive yet don't want to remain in your chair whilst driving. Your wheelchair is secured safely inside the vehicle eliminating external transfer at the roadside.
'Switch' conversion
The Sirus 'Switch' offers you total flexibility – you can either drive from your wheelchair, or travel up front as a passenger from the comfort of your own chair.  The beauty of the 'Switch' is that it has a flat floor, so at any point on your journey you can swap places with your companion.
Features of our conversions
Full remote control of the tailgate and ramp means you can operate the rear end with your key fob giving you complete independence. We can offer a range of automated wheelchair securing systems to suit your needs. Although compact, our vehicles can offer space for up to 5 people, or two wheelchair users can travel in tandem.
Sirus offer a 3-5 year warranty on all of our vehicles and can offer no obligation home demonstrations. Our highly trained team of mobility specialists can offer you help and advice on all your mobility needs.
Here are some of our customer's stories;
"Thank you for my wonderful, accessible car! Actually, I have something else to say, too: all of your staff, and thus your company, have been so friendly, personable and willing to help that I feel like a member of the family.

From your receptionist to your engineers to Simon Turton who first said, "this is what you need" everyone has been exceptionally friendly, professional, and well informed. Not once have I ever come away feeling like I still had something I needed to resolve. Thanks for helping me have my life back, and letting me feel so much like part of the Sirus family -it's a wonderful family to be part of".  Bethann Siviter, Birmingham.

"My car has transformed my life. After thirty years the days of dragging my chair in and out are over. Its not that I can't manage it anymore because I can. It's just that it is so much easier not to have to, particularly when it's wet. The ramp is easy to us and the lock down system utterly reliable. I spin into my local town and get in and out of the car several times to use various shops.  I now don't think twice about popping back to the shops when I have forgotten something. My husband who has a bad back doesn't have to get my wheelchair in and out of the car unless he wants to. I have even driven to France by myself. On the rare occasion I have had a problem with the ramp it has been mended within 24 hours and that is in Scotland. So it's worth the cost, I would not be without it". Sylvia Sanderman, Scotland.

"I intend to stay with Sirus as they have provided such excellent service throughout the past four years.  Their back-up service, whether it's at the end of the phone or driving all the way over to Norfolk to look at the car and on the one occasion it had to go back to them, was so fast in turn around I had it back within 48 hours.  That's amazing, as previous non-converted cars have been stuck in ordinary garages for far longer for just a small thing". Kate Wyatt, Norfolk.
 For more information please go to www.sirusautomotive.co.uk or phone 0121 505 7777.