Disability products: really useful things from Such and Such Design
Sometimes the smallest invention can make the biggest difference. With that in mind, Duncan E., owner of Trabasack, takes a look at some of the newest and most useful disability products from the company Such and Such Design.
My name is Duncan and I'm director and co-founder of Trabasack, a wheelchair lap tray come bag. My family, who help with the business, probably see more disability products than most! My wife, Clare, is a wheelchair user (spinal injury C5/6) and my son has severe epilepsy and multiple learning disabilities (Dravet Syndrome).
Trabasack is useful for most people but (maybe because of our family!) wheelchair users and children with disabilities have been our initial customers. We launched the company at Naidex, in 2009, and since then we have been to quite a few healthcare trade shows and conferences over our three years of trading.
We come into contact with many new product designers and entrepreneurs as well as the new product releases of established companies. I am also part of a new ethical healthcare business network of eight small, but growing, companies called Kandu Group.
Product reviews
As I see so many new and innovative products, I wanted to show you three that have really stood out to me, all from a small team of professional designers at Such and Such Design. These products only make it through to productions after extensive consultations with the public at shows and events.
You may have met them at the recent Mobility Roadshow Design Zone, in fact. They offer a range of very simple yet extremely handy products that are not clinical or stigmatising; a philosophy of design that we also try to follow at Trackback.
Strawberi straw clip – for hands-free drinking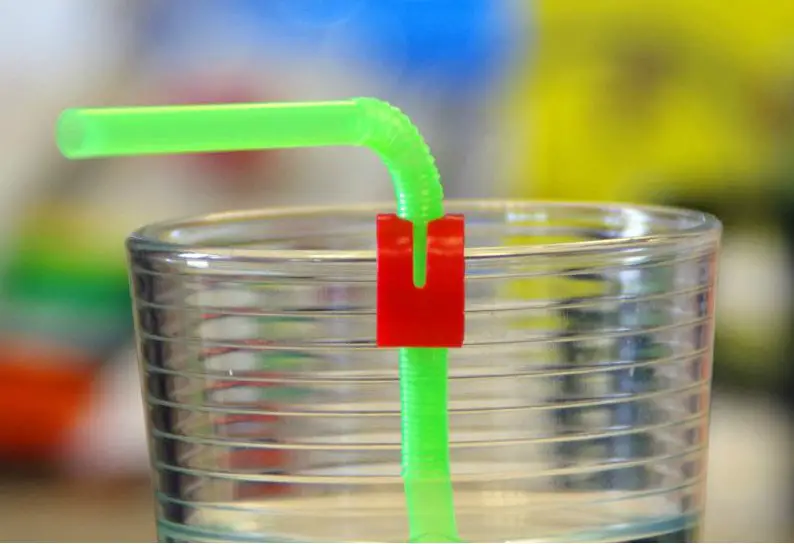 Despite having been around for a few years, they have re-launched the Strawberi at Naidex National 2012 New Product Showcase this year. With a Strawberi, a straw can be clipped onto any glass or cup allowing comfortable, hand-free drinking without worrying about splashes or spills.
Also, there's no need to contend with the annoying 'popping up' when you plunge your straw into a fizzy drink as the Strawberi holds it perfectly in place. Who hasn't chased a straw around in a glass of booze?! Affordable and available in multipacks, the Strawberi solves that problem simply and, once you have got them, you will carry them everywhere.
Bridgit – a clever crutch clip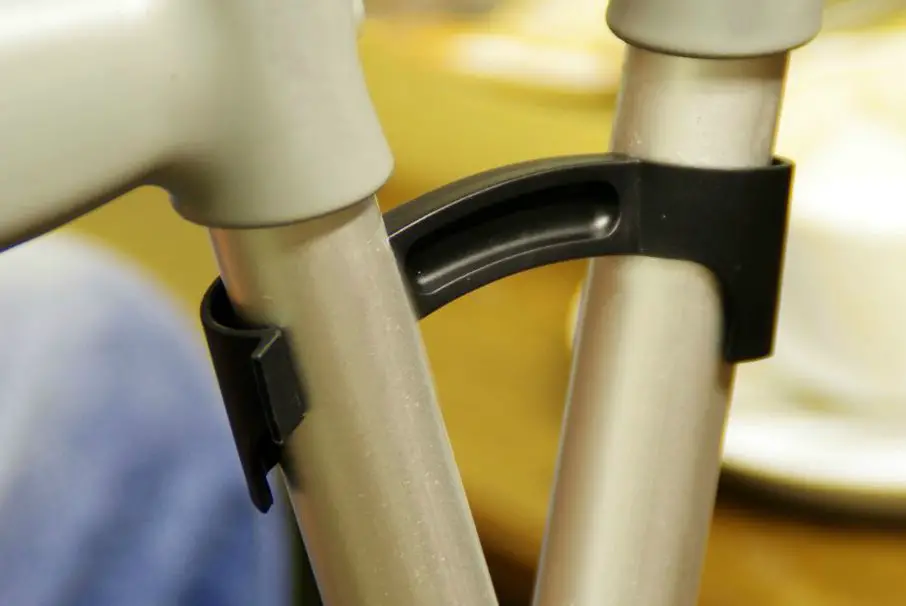 Say hello to Bridgit (£6.99), a clever and simple product that connects two crutches or walking sticks in a stable X shape to allow for secure resting. There is no need to worry about keeping tight hold of your sticks or laying them separately (and dangerously) on the ground. It's great for when out-and-about or running errands, as the Bridgit is lightweight and easily portable and it can be slipped into a bag or pocket.
DUO cup holder – an extra handle for your favourite mug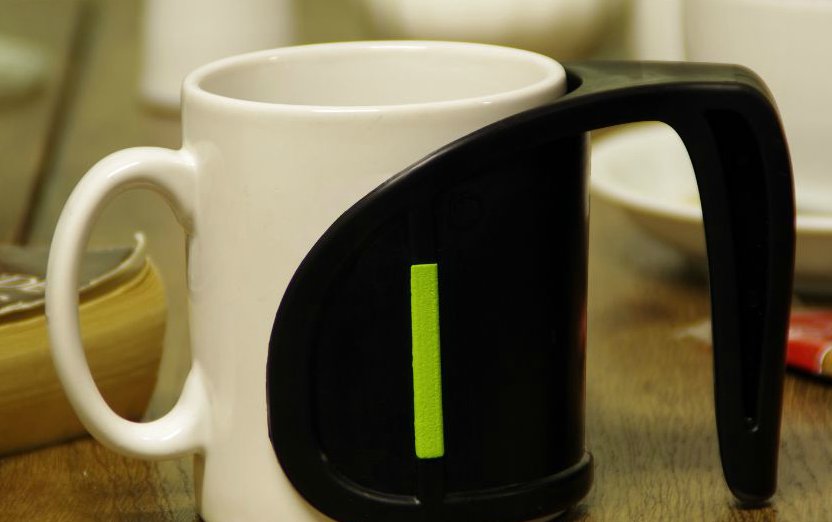 The DUO (£14.99) is an ergonomically designed additional handle you can attach to any cup or mug, aiding grip and protecting your hands from the hot surface. The best thing about the DUO is that the universal design means it adapts to an item you already own. So, if you have a favourite mug, you can just attach your DUO without having to buy a new cup.
As you can see, these are three very simple (yet effective) designs which many people can benefit from. 'Design for all' concepts sit at the heart of all these products which is what makes them so effective.
By Duncan E.

You can follow Duncan or get in touch at @trabasack.
Have you got a suggestion for a product you would like to be reviewed? Or maybe you're an inventor of a new product you would like Disability Horizons readers to know about. Either way, get in touch by emailing us at editor@disabilityhorizons.com, messaging us on Facebook, tweeting us @DHorizons or leaving your comments below.