Assistive technology: 5 of the coolest gadgets
Assistive technology comes in all shapes and sizes these days. From wheelchairs to mobility scooters and mobile apps to kitchen utensils. Here, we round up 5 of the coolest assistive gadgets to make your lift easier and more fun!
1) The Genny: a hands free wheelchair for all terrains
One of the common gripes of being a wheelchair user is having to stick to hard, flat surfaces without ever straying off the beaten (or tarmacked) track. The Genny is a wheelchair that is designed to indulge your adventurous side by performing just as well on beach fronts, snow and muddy trails as in urban environments.
With two large parallel wheels and an array of electronic sensors, the Genny is based on technology of the Segway. It works by detecting shifts in the user's body weight, which it uses to know whether to go forward, slow down, turn or brake. This also means it can be used hands free – another great benefit.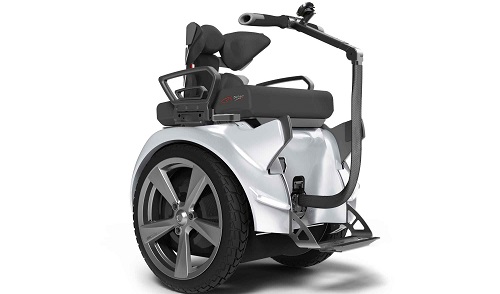 The wheelchair is the brainchild of Italian inventor Paolo Badano, who needed to use a wheelchair after a motoring accident. For over 16 years, Mr Badano searched for a wheelchair that is able to cope with challenging terrain while providing a more practical and socially oriented alternative for everyday situations. Nimble and elegant looking, the Genny's promotional literature conjures images of a wheelchair user strolling hand in hand with their lover, free to take in their surroundings or eat an ice cream while on the go.
A YouTube video shows Mr Badano doing the wheelchair equivalent of free-running as he whisks through town to an equally lively disco soundtrack. Find out more on the Genny website.
2) The Sesame Phone: operate your smartphone with only your head
Do you find the keys on mobile phones a little too small and fiddly to use? If so, the Sesame Phone might be just what you have been looking for. The Sesame Phone is a touch-free mobile that you control by moving your head. It's based on the Google Nexus 5, exploiting the Nexus's ready-made accessibility features.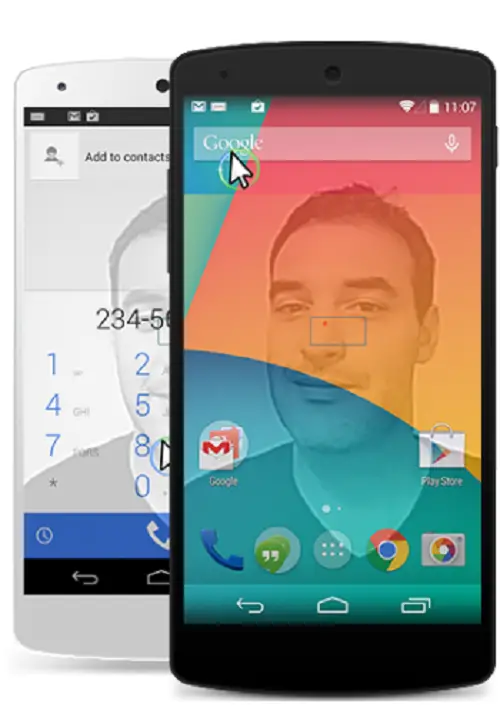 Charmingly, the Sesame Phone is switched on by speaking the phrase "Open Sesame" into the mouth piece. Once activated, the front facing camera tracks the position of you head. A cursor will appear on the screen, allowing you to make calls, send texts and emails, use apps and delve into your phone. Turning your head left will send the cursor leftwards, turning it to the right will send it to the right, with nodding up or down completing the simple navigation system.
The phone is designed to track small head movements, although the settings allow the sensitivity of the camera to be configured to a level that suits you. Learn more on the Sesame Phone website where you can also watch a number of tutorials.
3) The S'up Spoon: overcome involuntary hand movements
Sometimes the most transformational assistive technologies are the simplest. The S'up Spoon is based on an award-winning design that helps people with shaky hands enjoy their meals without spillages.
The spoon has a deeper-than-usual cavity, which is partly covered by its handle, allowing food to be retained more easily. The handle is shaped so that it can be gripped and lifted up from surfaces with ease.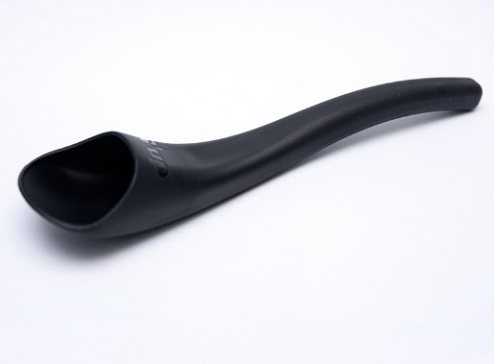 More information about the spoon can be found on the S'up Spoon website.
1) The Nike Air MAG: Back to the Future-esque self-lacing shoes
Hoverboards, playing cards and self-lacing shoes. Marty McFly and his time-travelling companion Doc Brown encountered many weird and wonderful gadgets when they arrived in the future in the second installment of the hit Back to the Future trilogy.
Well, the film that foresaw the invention of the smartwatch is on the verge of having its calculations proved right once again (as the Doc would say) with Nike's announcement last October of plans to release the self-lacing Air MAG trainers – fully working self-lacing trainers – this spring.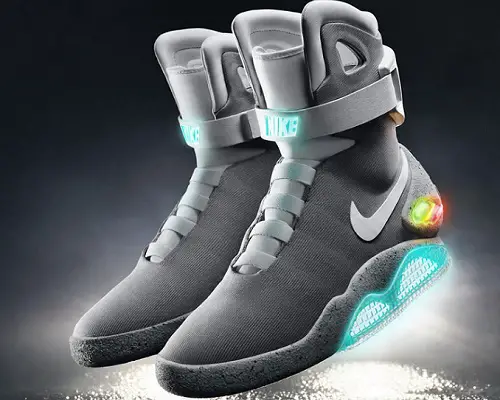 The trainers have been eagerly awaited by fans of the movies for five years. In 2011, Nike released replica trainers that looked the part but did not have their signature feature. Since then, the sportswear company has been hard at work developing the technology that will finally turn fiction into reality.
Apart from attracting film fanatics, one of the main reasons Nike cites for developing self-lacing trainers is the huge benefit they could be to people with disabilities who find it difficult to tie conventional shoelaces. Fittingly, the first pair went to Michael J Fox, the actor who played Marty in the movies and now lives with Parkinson's disease. A video of Mr Fox trying on the Air MAG trainers was published online on 21st October 2015, the very date his character travels forward to in the film.
3) The Branto Orb: control everything in your home from your smartphone 
Over the last few year we have seen a number of gadgets come on the market that aim to turn your home into a 'smart' environment, where appliances can be activated with the click of a button. The Branto Orb home hub is one of the latest of these innovations, and is still in the pre-production stage in America.
Essentially a universal remote control, the Branto Orb hub connects wirelessly to compatible devices so you can change the channels on your telly, stream music and audio books, switch lights on and off, and even tweak the thermostat if you're feeling chilly.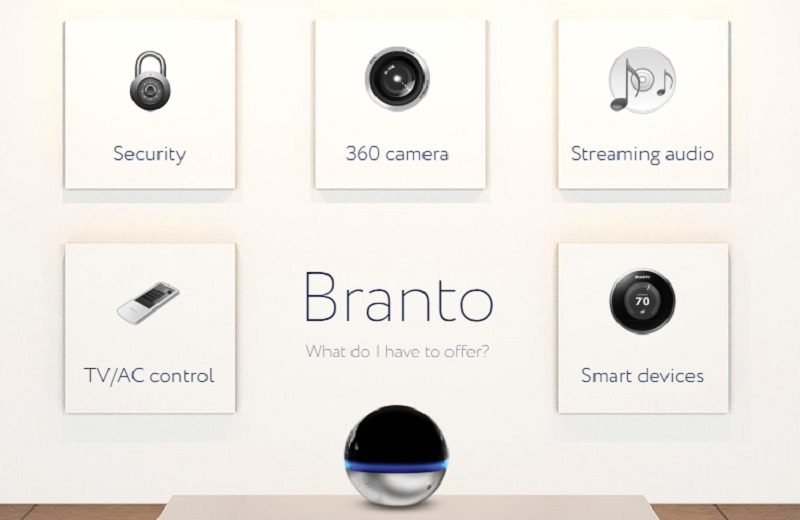 This small and stylish device can be controlled using a smartphone app, which shows you a menu of nearby gizmos that you can interact with. It has a 360-degree high definition quality camera and a microphone that can be used to make video calls.
You can find out more about what this neat box of tricks can do on the Branto website.
By Clive Gilbert
Tell us about any cool gadgets you've seen – get in touch by messaging us on Facebook, tweeting us @DHorizons, emailing us at editor@disabilityhorizons.com or leaving your comments below.
Here at Disability Horizons, we regularly keep an eye out for any new gizmos, gadgets and apps that might help disabled people in their quest for greater independence. As part
New regular Disability Horizons writer, Tom Housden, who has Cerebral Palsy, will be rounding up the latest communication apps and assistive technology. This month he looks at Grid 3, a
Robert Wemyss is the IT guru at Really Useful Stuff. RUS is delighted to join in with Disability Horizons to offer a monthly roundup of all things tech and gadget.