Rio Paralympics 2016: spotlight on winning Paralympian Anne Dickins
The Rio 2016 Paralympics bought us 11 days of epic para sporting excellence, with triumphant wins, tremendous spirit and heart-warming moments.
So to keep the buzz from the Paralympic Games alive, we've spoken to two Paralympic champions from this year's events. Today, paracanoeist Anne Dickins.
Anne Dickins' story is the stuff of movies. The 49-year-old mum of two, who suffers from debilitating seasickness, hadn't even sat in a canoe four years ago. She's now two-time paracanoe world champion, three-time European champion, the world record holder and, to top it off, the new Paralympic champion in what was the sport's debut year at the Paralympic Games.
"Rio was absolutely brilliant and I enjoyed every second," says Anne. "Yes, I won a gold medal, but for me, the whole experience was golden. Seeing my ecstatic family punching the air and waving flags as I received my medal is a moment I will never forget. Their Union Jack face paints were smudged with tears and their voices hoarse from cheering me on."
Rather poetically, it was a chance meeting with a Great British paracanoe coach at London 2012, where they were both volunteering, that opened up this whole new horizon for Anne.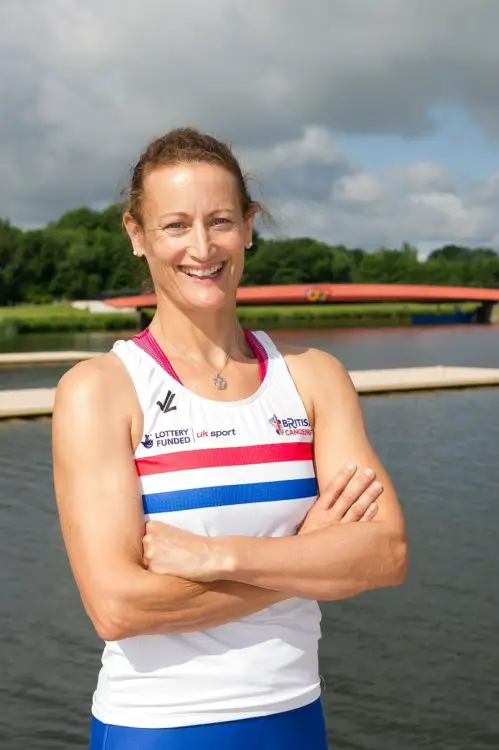 "I was an endurance mountain biker until a back injury in 2011 left me with a permanently weak right leg, making it impossible to enjoy my bike anymore," she explains. "I was in a bad place and volunteering at London 2012 had been a step in the right direction. I accepted the offer from the coach to learn to kayak and, after two months of hard work and lots of enthusiasm, I made the GB squad."
As with all great stories, the Surrey physiotherapist's transition to her new sport was far from easy. "My weak right side makes doing a symmetrical, rotational power sport quite a challenge!" Anne explains. "I also have reduced sensation and co-ordination through that leg, making it harder still."
To compound matters, Anne developed a serious rib strain during her first race season, which was put down to the asymmetrical power she produced in her body. "I was in real discomfort and the pain was disrupting my training," she recalls. Using her physiotherapy background and some detective work Anne discovered her own cure.
"I came across DM Orthotics' compression shorts, which help to stabilise my weak right side. Since wearing them my rib pain has been completely eradicated," she says. "It meant I was able to train more consistently."
Another benefit Anne hadn't anticipated was that the shorts instantly improved her balance in the water. "For the first time I was able to turn my full attention to learning how to put more power into paddling rather than just staying upright!"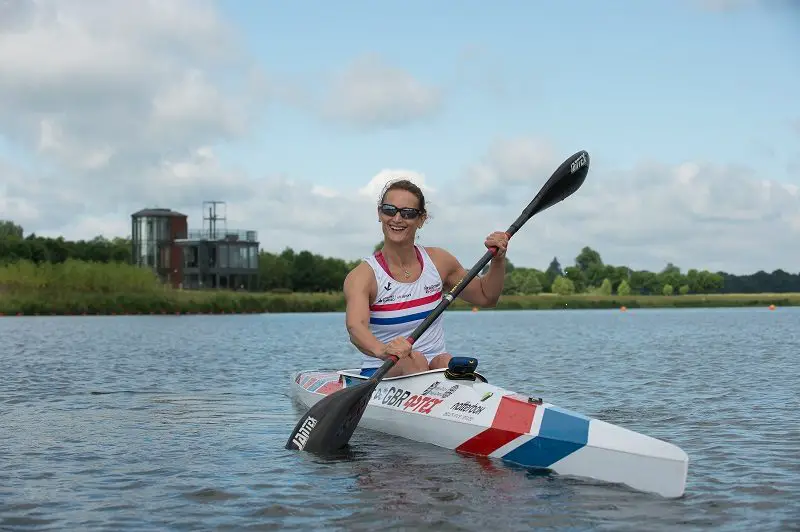 Something that proved much trickier to overcome is Anne's debilitating seasickness. "2015 was particularly bad for me," recalls Anne. "At the World Championships in Milan I was so overcome I could hardly paddle." But in true champion style she still managed to come away with a Silver.
Further investigation uncovered a vestibular disorder, which means the balance mechanism in her ear and her postural muscles don't react evenly to movement. To help her overcome the problems, part of Anne's complex treatment was a type of acclimatisation therapy. "It was horrific," Anne explains. "I felt on the verge of being sick for three months. But the results were worth it. Not only is my motion sickness more under control on water, I can now look at stripy shirts, go down escalators, watch 3D movies and be a car passenger without feeling ill!"
Anne's intense training and preparation paid off and she still can't quite believe that she took part in what is generally agreed to be one of the greatest Paralympic Games of all time. "I felt honoured and privileged to be part of a global event that will change worldwide perceptions on disability and what people with disabilities are able to achieve."
"People were worried about whether the Rio Paralympics would go ahead with all of the issues prior to its opening. But I knew it would be incredible because people with disabilities are used to making things happen, no matter what life throws at them."
So does the canoeist think she can sustain this level of performance? "Parasport has taught me that anything's possible," says Anne "I'm rewriting the book in a way because there are no guidelines on elite sport for 49-year-old women. It just hasn't happened. I've always said I'll carry on until I'm beaten or I stop improving, and neither of those things have happened yet, so we shall see!"
For more information on DM Orthotics visit www.dmorthotics.com.
By Zoe Baty
Check out…
Get in touch by messaging us on Facebook, tweeting us @DHorizons, emailing us at editor@disabilityhorizons.com or leaving your comments below.