Election 2017: we look at disabled people's fight for the right to vote
With yet another general election just around the corner, editor of Disability United, Fleur Perry, looks back at the history of the fight for disabled people to have the right to vote.
In case you haven't heard, it's election season again. Don't worry, I'm not going to tell you who to vote for, or bombard you with figures about the NHS, cuts, or social care. There are many people who know more about that than I do and are writing about that far better than I could today.
Instead, I've got something different for you. A school history lesson! We all know when and how women fought for and won the right to vote. But what's not taught in schools is the history of disabled people's right to vote.
The disabled Suffragette
We've all heard of the Suffragettes, known most commonly to us as women fighting for their suffrage (the right to vote in political elections). But have you heard of the one key disabled Suffragette?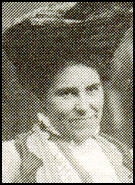 Rosa May Billinghurst, who became paralysed from the waist down as a child, was frequently snapped at political demonstrations by the Edwardian paparazzi. But she was much more than just a local celebrity. She volunteered to improve the living conditions of others, organising events and meetings and becoming a key part of the Women's Social and Political Union in London.
Again and again the political elite made it clear that they weren't listening. So demonstrations grew in frequency and popularity and became much more dangerous. Police brutality became the norm, with Rosa May replying in kind by using her ribbon-festooned tricycle as a battering ram to break police line, which earned her a number of prison sentences.
In prison, she was subjected to force-feeding, and her accounts of this horrific practice – which broke some of her teeth – even reached parliament.
Women got the right to vote in 1918, but Rosa May continued to campaign for equal rights for disabled people.
The Disabled People's Movement
Let's fast forward a few years to just after the birth of the Disabled People's Movement. The world had changed, but not as much as we'd like to think. Restrictive institutions – with locked wards and forced surgical procedures – was where many disabled people still lived. Suffice to say, these places did not promote civil participation and the right to vote.
But slowly improving standards of care in the 1980s led to people exploring their rights, demanding them, and in some cases winning them. For example, residents of Gogarburn and Calderstones hospitals took to the courts for the right to vote and won.
A few more decades on, in 2000, the Representation of the People Act allowed patients in mental health hospitals, other than those guilty of a criminal offence, to vote.
Then, in 2006, the United Nations Convention on the Rights of Persons with Disabilities set out the directive that said participation in political and public life shouldn't have to be fought for – it's something that countries should ensure happens as a matter of course. Also in 2006, the Electoral Administration Act decreed that no proof of mental capacity is needed in order to vote.
Despite this, Mencap reported at the time that 1 in 5 people with a learning disability were turned away from the polling station and prevented from voting. And a survey by Scope after the 2010 general election found that 67% of polling stations had one or more significant access barriers to disabled voters.
Election 2017
Today, everyone should be able to vote. But first, you will need to register to vote by the 22nd May. You can do so online or by printing out the form and posting it.
All polling stations should be accessible to everyone. However, if you're concerned yours might not be, you can also register to vote by post, or nominate someone to vote for you. Check out Scope's guide to voting for full information.
If you want to vote in person but need assistance, you can ask for help from your polling station's Presiding Officer. You can find out more about how to vote in person here.
However you do it, and whoever to vote for, make sure you get involved and vote on 8th June.
By Fleur Perry
Get in touch by messaging us on Facebook, tweeting us @DHorizons, emailing us at editor@disabilityhorizons.com or leaving your comments below.