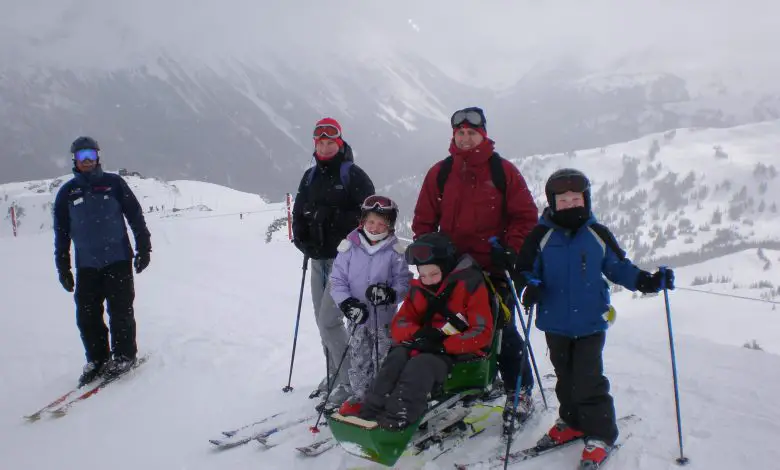 New Disability Horizons contributor, Freddie Sheffield, 14, tells us about his trip of a lifetime in Whistler, Vancouver, where, for the first time, he experienced adaptive skiing.
During the Easter holiday, in 2007, my family and I went on a trip that we will never forget. We wanted to try out something very different to anything we had done before as a family, and so we decided to go skiing.
My mum spoke to an expert disabled skier (from DisabilitySnowSport) here in England who recommended contacting her friends and colleagues at Ski Safari in Whistler, Vancouver, to help plan an adaptive family trip.
Whistler came very highly rated for several reasons: it has a fantastic adaptive ski school; it is predominantly a family resort; it is completely wheelchair-friendly and it has a great range of accessible accommodation within 100 yards of the gondolas that take you up Whistler Mountain.  The ski area is so vast that everyone seems to take an instructor or guide for fear of getting lost.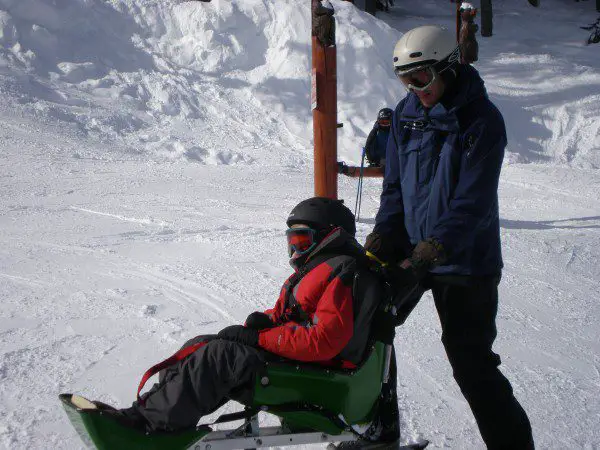 There are many levels of adaptive skiing depending on the person's abilities.  For me, after an assessment by the instructor, the answer was a sit ski, which had two parallel skis fixed under a bucket-shaped seat, and a handlebar at the back for my instructor to hold.  It takes plenty of skill and strength for the instructor to manoeuvre the sit ski down the mountain with only minimal input from the sit-skier. We left my brother and sister in ski school for the first few days and my parents, my instructor, a volunteer buddy and I all went off together.
With my instructor and I whizzing down the mountain at speed, everyone else had to ski fast to keep up. It was definitely a fantastic feeling to have the wind and snow rushing into my face, very liberating. My instructor, Gil, was a real find; a tall, athletic ex-fire fighter with a love of children, a strong desire to help the disabled ski, and an endless supply of funny stories. We had countless hot chocolates and plates of chips in the mountain restaurant where a lift took us up to the main dining area. Our fun had only just started though, because for the second half of the holiday all five of us skied together.
Whilst this was all an amazing experience, in hindsight, I can see it was the patience, expert help and sensitivity of the management at the Whistler Adaptive Sports Program that made our holiday. They were, without exception, friendly and welcoming, yet somehow professional too.
Everything in Whistler village was within walking distance of our hotel. Our day normally finished with a visit to one of its 90 restaurants, many of which were completely child-friendly and more than willing to accommodate wheelchairs.
We came back home with wonderful memories, hoping we will have the chance to return.
Top tips:
• If you travel to the US or Canada with an electric chair, you will need a US-adapted charger.
• Let the airline know what extra equipment you will be travelling with and check in early.
• Pre-book adapted transport between the airport and your accommodation.
• If you are hiring a car, make sure you have full details of the vehicle as ramp size and the space allowed for a wheelchair differs from car to car.
Useful websites:
• www.skisafari.com – The Ski Safari website
• www.bcadaptive.com – Disabled skiers association of British Columbia, Canada
• www.whistleradaptive.com – The Whistler Adaptive Sports Program
By Freddie Sheffield
For more travel stories like this check out our Travel section, and why not visit our Sport page for ideas on adaptive activities.