23-year old David Smith won a silver medal in Boccia at the London 2012 Paralympic Games. Here he tells Disability Horizons contributor, Zubee, what it was like being part of the Paralympic experience.
Please can you tell Disability Horizons readers a bit about yourself and how you got started in your career as an athlete?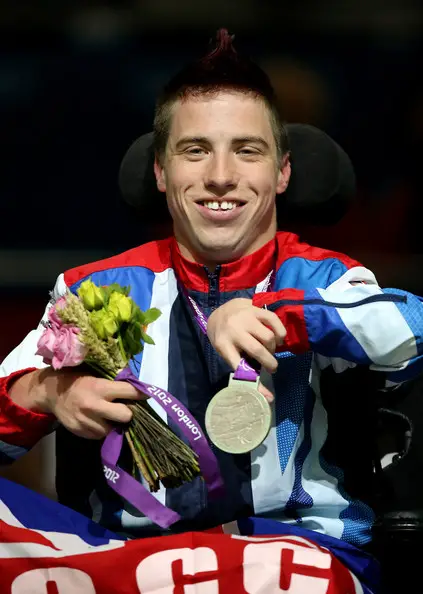 I'm David Smith and I'm from Eastleigh, Hampshire. I first started playing Boccia aged 6 at a specialist school in Southampton. At 11 I moved to Treloar School, in Hampshire, where I was able to get regular training and coaching in Boccia. It also allowed me to find the confident person inside myself. At 14, I became the youngest ever British Boccia Champion… and the rest, as they say, is history!
Why did you choose the sport you compete in?
Boccia kind of chose me! At Treloar I found myself to be multitalented and Boccia was one in a long list of activities I did well in. At first, I found it slow and boring compared to the contact team sports like Wheelchair Hockey. But, once I became better at it, I found it more enjoyable so became more specialised.
How did you feel being part of the Paralympic Games 2012?
Being in Beijing for my first Paralympic experience was amazing. You have to try and block out the hype and focus on the job in hand. I felt honoured to be part of something so big but also determined to win.
What memories have you taken away with you?
Too many to name really: the emotion of having friends and family watching and cheering; the pressure to do well and not let yourself down, all amazing and indescribable feelings.
How did you prepare for the 2012 Paralympic Games?
I was averaging about sixteen to eighteen hours a week of Boccia activities, including lots of gym and physio for maintenance. I went to many friendly competitions and even had a little time inside GB series competition for athletes.
Who is your role model and why?
I don't really have any role models. I tend to see good in everyone so I try and improve myself based on what I see others do well or stick to what I know works.
What advice would you give other disabled people who would like to take up Boccia?
Firstly, try it! Getting through the door is a huge step towards success. Enjoy it and commit yourself to be the best you can be for yourself and the benefit of others.
Do you think the Paralympic Games have changed people's perceptions of disability? If yes, how?
I think we are seen as more equal in society. Hopefully, patronising will decrease as inspiration increase!
Did you watch The Last Leg? What did you think of the show?
I wanted to. I could hear my coaches laughing away at it most nights. Unfortunately, I was determined to be at my best during my games so went to bed early.
How has your life changed since competing in the Paralympics?
I'm just a bit more famous! After Beijing there was a buzz too, but nothing this big or widespread.
When growing up what was your childhood ambition before you became an athlete?
I always wanted to drive a car and fly a plane. I can tick the first box as I passed my test in April and I can drive using hand controls from my chair. The plane I'm saving up for one day.
What do you do to let your hair down?
Go out clubbing, watch football, concerts, chill with my girlfriend. Lots of things really.
What are your aspirations for the future?
Hoping to finish my degree this year, get a job in engineering, move in with my girlfriend in Swansea, settle down and prepare for Rio 2016.
We've been asking people on Twitter if they have a disabled celebrity crush. What's yours?
My girlfriend is disabled and may be famous one day!
By Zubee
Images from ParalympicsGB
Check out…
• Paralympic Games 2012: your highlights.
• Q&A with Paralympic swimmer Hannah Russell.
• Paralympic Games 2012: Boccia requires skills rather than strength.
Don't forget to get in touch by emailing us at editor@disabilityhorizons.com, messaging us on Facebook, tweeting us @DHorizons or leaving your comments below.