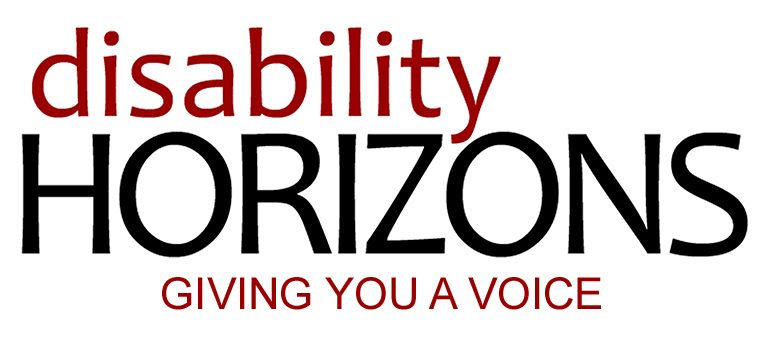 Last month we launched Access All Areas, a subscription service that enables us to give you more in-depth and detailed advice and support to really help you achieve what you want in life, whether that be travelling abroad or growing in confidence. Here, Co-founder of Disability Horizons, Martyn Sibley, explains why we introduced Access All Areas and what it means for you.
Disability Horizons began in 2011 when Srin and I saw a need to give disabled people more of a voice. Following the success of my blog, which I started around the same time, we knew social media was a game changer for disabled people. However, understandably, not everyone wants to be a blogger.
So, we subsequently decided to provide a platform for everyone to use. Our vision was, and still is, to create an inclusive world without barriers. Everything we do is about smashing down societal obstacles and enabling you to live the life you want.
How Disability Horizons has grown
A lot has happened since we launched. We've published thousands of articles, around 50,000 people visit our site each month, more than 3,500 people subscribe to our email newsletter, and between Twitter (link) and Facebook (link) we have around 35,000 social media followers.
More importantly, we hear from readers every day about the impact our work has had on people's lives. In particular, this has been around how useful our articles are, how people enjoy writing for us, and the support they get in our tribe (link to Facebook group). We'd done a lot, and we're really proud of what we've achieved.
With such a huge following, people presume we are big financially. But, the truth is, while some organisations sponsor elements of our work, allowing us to cover our tech costs, we are predominantly a team of volunteers. A quick glance on our Companies House accounts shows this.
Recently, we realised how much more our community needs from us, and how much more we could do. Your input to our community surveys was eye-opening. But offering everything comes at a cost. So we've been scheming and planning! 🙂
Access All Areas
Last month we ran our first thematic month. Very fittingly, as it was February and Valentine's Day, we made it 'love month'. This involved more articles than usual on this often taboo but important topic.
We also launched Access All Areas – a monthly subscription service, where we interview experts to get their tips and tricks to help you get ahead in life. Alongside these interviews, we'll share actionable exercises and worksheets, to give you forward momentum and progress, as well as peer support.
Our love month expert was the Mik Scarlet (link to article), who's had years of experience talking about sex and disability, as well as his own love life. The response was really positive. But we have also learned a lot from the launch, which I'd like to share with you here.
Keeping Disability Horizons magazine FREE for all
Firstly, we want to be clear that the magazine and DHorizons tribe is and will always be FREE. The new Access All Areas service is £10 a month, simply because we need to fund the extra costs of delivering this support.
We'll always aim to publish the same level of content that we do at the moment. But the truth is that we may not be able to keep doing so indefinitely if we don't create a foundation to cover our costs and thank people for their time and dedication.
Secondly, we realised our email strategy seemed too pushy to some people. We'll definitely be keeping this in mind for March's travel month. You can also unsubscribe if you'rd prefer not to receive any more emails from us. 
Finally, our last realisation was that some people would like to support us financially, but don't necessarily need the coaching support. So we're going to move Access All Areas from a teaching/coaching platform to a community support one.
We'll update you further once we go live for travel month in March. This time with accessible travel blogger Carrie-Ann Lightley. And, of course, lots more amazing articles published online – for FREE!
The most important message our team of volunteers want to say is simple. Thank you. Thank you for reading the magazine. Thank you for writing these vital articles. Thank you for answering people's questions in the tribe. Thank you for helping us make the world accessible to everyone. 
By Martyn Sibley and the Disability Horizons team
More on Disability Horizons…