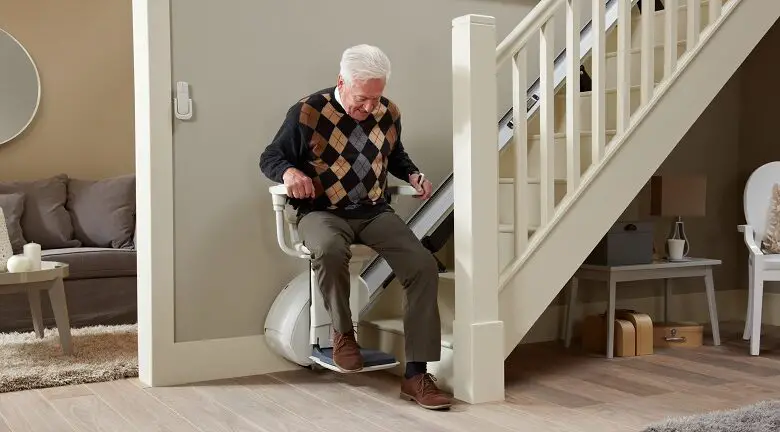 Stairlifts aren't cheap – they can cost anything from around £1,400 to more than £4,000 for a new model. Purchasing one is, therefore, a big decision.
But the benefits, particularly when it comes to regaining independence, are priceless, so everyone who could benefit from a stairlift should be able to get one.
That's why we've asked the experts at Prime Stairlifts, which sells new and reconditioned stairlifts from leading suppliers, to share its tips on how you can save money on a stairlift and make it affordable for you.
A stairlift is a great solution if you have mobility needs and want to continue living life on your own terms. It means you can continue to carry out daily activities, prevent falls and injuries, and improve your overall health and wellbeing.
The cost of a stairlift may appear prohibitive. But with so many different options available, there are lots of ways you can afford a stairlift.
Tip 1: Buy a second-hand stairlift
If you want to save money or can't afford the significant investment of a new stairlift, buying a second-hand model could be a good option.
Buying a used stairlift may seem like you're paying for lower quality. However, if you buy from a reputable supplier, that is not the case.
All reconditioned stairlifts are typically 12 months old. At Prime, to ensure they are in complete working order, we prepare and test all models thoroughly before leaving us for their new homes.
Any worn or broken parts on our refurbished stairlifts are replaced with genuine manufacturer parts. We only ever offer products that perform exceptionally and reliably, and are comfortable.
Additionally, our reconditioned stairlifts come with a warranty that will cover them for up to a year – with most other stairlift companies you may only get a six month warranty or none at all.
Our cover includes 24/7 emergency cover and priority attention on parts and labour. This means that you'll have peace of mind knowing your stairlift will be fixed quickly in the unfortunate event it stops working.
When a reconditioned stairlift is available, there's no need to spend more money on a stairlift.
Tip 2: Rent a stairlift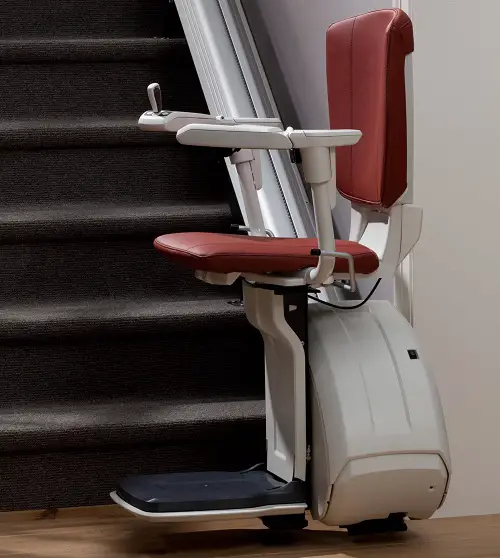 In some situations, it can be more economical to rent a stairlift rather than buy one. In general, renting a stairlift is cheaper if you will only need it for a short period of time, such as following an operation or illness.
Typically, there will be an upfront cost of around £700 for a six-month rental, and £50 a month on top. Aside from the price, there are a few things you need to think about.
Contract – watch out for fixed-term contracts that tie you into a set period – something to avoid, particularly if you don't know how long you will need it. Our stairlift rental service comes with an open-ended contract that allows you to hire a stairlift for as long as you need it without having to commit.
Warranty – when renting a stairlift, you may assume that there won't be a warranty, but this is not always the case. On our used stiarlifts come with the same 12-month warranty (which can be extended) and therefore peace of mind.
Expert advice – no matter what type of stairlift you're looking for or what budget you have, we're here to provide expert advice. Our mobility team can assist you in choosing the right solution for your home according to your timeframe, home requirements, mobility needs, and budget.
Take a look at our article on choosing the best stairlift for more information.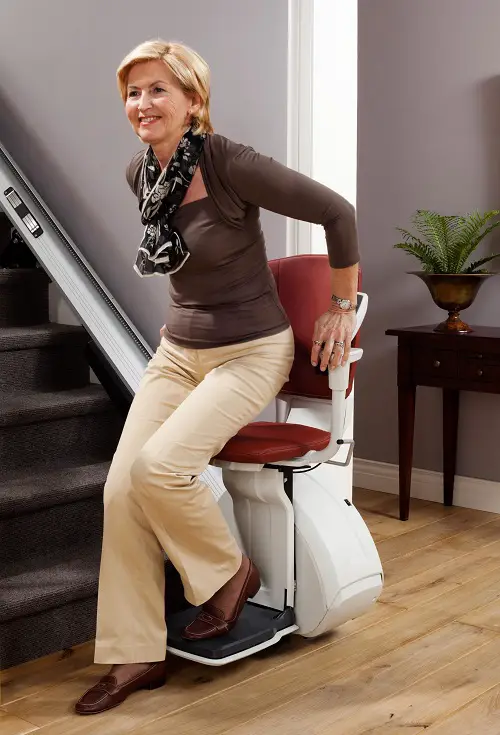 Service and installation – when you rent a stairlift from us, we will take care of all the installation work and remove it with the utmost care for your home.
It's worth noting that all stairlifts are fixed to the stairs, not the wall, so you won't need to do any touch-ups. However, if a handrail or a radiator at the bottom of stairs has to be taken out to fit the stair, you'll need to organise putting that back.
Repairs and maintenance – even if you opt for our rental scheme, you have access to maintenance and repairs. Therefore, you can use a rented stairlift with peace of mind, rather than worrying about it breaking down and having to pay for emergency repairs.
Tip 3: Check whether you can get a VAT exemption
VAT relief can help to reduce the cost of a stairlift purchase. It's important to know that there are two types of VAT exemptions that provide discounts to chronically ill and disabled people and seniors over 60.
If you meet HMRC's VAT exemption criteria of being chronically ill or disabled and are buying a stairlift for personal use, you may be eligible to pay no VAT at all (0%).
If you don't qualify for 0% VAT but are over 60, you can also get a reduced rate of 5% VAT. This only applies if the stairlift is for domestic use.
As an example, a straight HomeGlide stairlift costs £1,690, so you would save £85 with a 5% VAT exemption. On a pricer curved stairlift model, such as the Flow X costing £5,590, you would save £295.
The person applying for VAT relief must be sure of their VAT exemption eligibility before completing the declaration.
You can issue Prime Stairlifts with your VAT declaration before making your payment to ensure we can apply VAT relief on your stairlift purchase.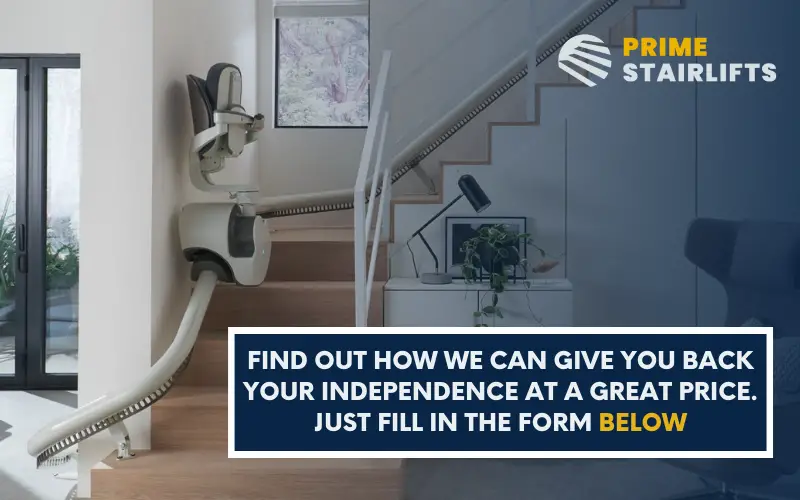 Tip 4: Apply for a Disabled Facilities Grant and other financial support
Local councils and authorities in England, Wales, and Northern Ireland offer means-tested grants to help toward the cost of home adaptations. These are called Disabled Facilities Grants (DFG).
DFG are awarded to people with disabilities or those with reduced mobility who require adaptations to their homes to allow them to live a better quality of life. Having a home assessment is free, and your local council will assess your home and recommend changes that will help.
The amount of money you receive as a grant is usually based on a financial assessment, also known as a 'means test' of your household income.
You must meet specific requirements before you can be considered for a DFG. You will be subject to several conditions, such as alterations you are proposing are indeed necessary based on your medical needs.
It's important to know that it can take several months to determine whether your application has been approved.
Different local authorities also operate other various schemes to enable people with disabilities or limited mobility to remain living at home. Again, the first step should always be requesting a free needs assessment from your local authority, like with the DFG.
There are also a range of charities and organisations that can provide you with assistance in receiving funding for a stairlift grant or home adaptions, including The Disabled Facilities Grant, The Edward Gostling Foundation, Independence at Home, Margaret's Fund, and specialist charity SSAFA.
Find out more about Prime Stairlifts and the services it offers on our dedicated page. You can also fill in the form below to request a call back from Prime so that you can discuss your options.
For details on how Disability Horizons and Prime Stairlifts handle your information, visit our individual privacy notices.
By Prime Stairlifts
More on Disability Horizons…