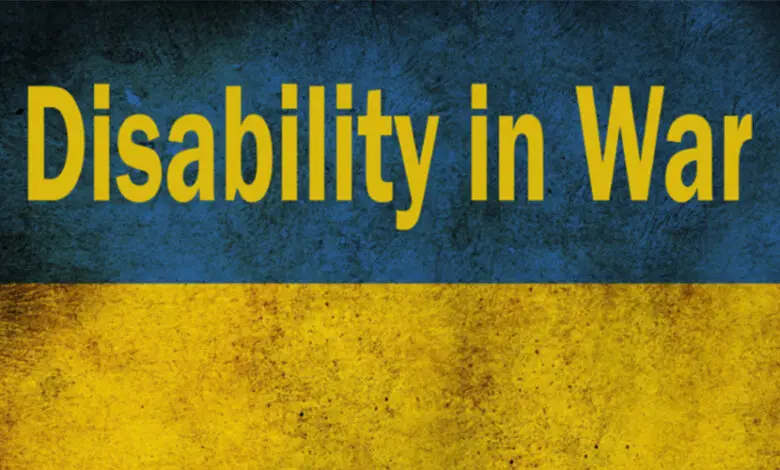 News
Ukraine invasion by Russia: disability rights in times of unrest
As Ukraine is invaded by Russian forces, our writer, reviewer and Disability Horizons TV presenter, Zec Richardson, discusses the often forgotten issue in times of war – how disabled people are affected and their disability rights.
As I write this, I am reading about and watching the tragedy unfold in Ukraine.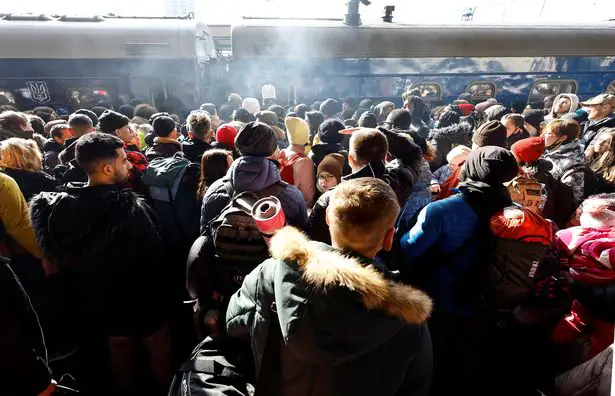 When it was obvious that Russia was going to do the unthinkable and actually send troops, tanks, armoured vehicles etc into Ukraine, people were urged to flee.
As Russia crossed the border after the initial artillery attack, one video showed Ukrainians crammed into a train station, pushing and shoving to get them and their families to safety.
Gunfire was heard and the sounds of screams filled the platform
It must have been exceptionally scary for people, just leaving their homes and literally fleeing for their life. But what about those who cannot just get up and escape the oncoming slaughter?
Disabled people in Ukraine
In 2014, 2.7 million people in Ukraine (6%) are reported as having a disability, a number that seems very low.
In 2022, the population has been recorded as 43.3 million. If we take the average from the UK, it is likely that the 2022 number of disabled people is actually nearer 20%, which is 8.292 million.
Many of those with a disability or chronic health condition caught up in the crossfire will be unable to flee. For them, they have no choice but to stay put in their home.
I worked with the Ministry Of Defence in the late 80s. I saw firsthand the damage that is caused from high explosive artillery shells.
The noise and blast of exploding weapons and artillery are felt through your entire body – and we wore ear defenders and were sheltered when firing.
I cannot imagine what it must be like for disabled people in Ukraine who are sat at home feeling helpless. They must feel very vulnerable.
Imagine the sirens wailing to warn of imminent attack, everyone heading for the subway or the nearest shelter but you unable to go.
Initially, the people who visit to care for them will still be making sure that they are okay. A war spirit will be strong in the face of the invasion – but it is still early days.
If the invasion continues, more and more innocent lives will be lost. Familiar streets where people live and work will be reduced to rubble and those streets will no longer be recognisable. Human nature will eventually force people to look after themselves.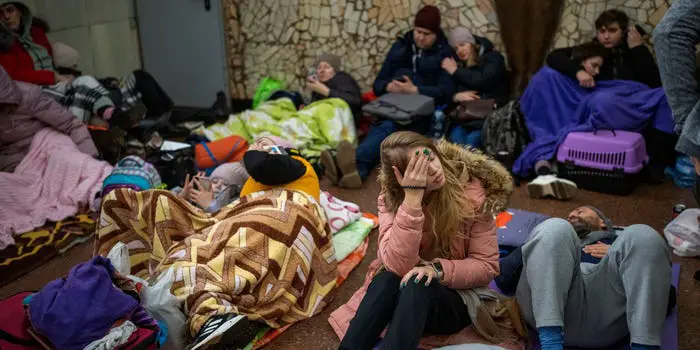 Those streets will then be almost impossible to negotiate in a wheelchair – we have seen it many of times in places like Syria.
I can't even begin to imagine being in that situation as a disabled person, and I hope that they are taken into account and given every possible assistance.
Disability rights in war
At the start of the invasion, the  European Disability Forum (EDF) posted this:
We call on the political leadership and all humanitarian actors dealing with this crisis to ensure that persons with disabilities:  
Have full access to all humanitarian aid

Are protected from violence, abuse and ill-treatment

 

Are provided with accessible information about safety and assistance protocols, evacuation procedures and support

 

Have full access to all humanitarian aid 

 

Have full access to basic services including water and sanitation, social support, education, healthcare, transport and information 

 

Are accounted for and not abandoned: it is also essential that measures are in place which fully include people living in institutions or orphanages; and relocation and evacuation measures should not force more persons with disabilities to live in such institutions

 

Are meaningfully involved in all humanitarian action, through their representative organisations 

 
The EDF President, Yannis Vardakastanis said: "Today we witness full-scale conflict on European soil. With the escalation of the situation in Ukraine, the European Disability Forum urgently reminds states of their responsibilities to ensure the protection and safety of all persons with disabilities."
Our thought and prayers are with the people who are in Ukraine and the families who are now living in other countries watching as their home country is subjected to this invasion.
Do you know anyone in Ukraine who is disabled, or are you in touch with any disability charities in Ukraine? Please let us know what is being done for the disabled community in Ukraine.
You can download a PDF about the Geneva Convention and how the law protects people with a disability in an armed conflict.
By Zec Richardson
You can visit Zec's blog, www.satonmybutt.co.uk to read more of his posts and reviews, and watch him as a co-host on Disability Horizons TV.