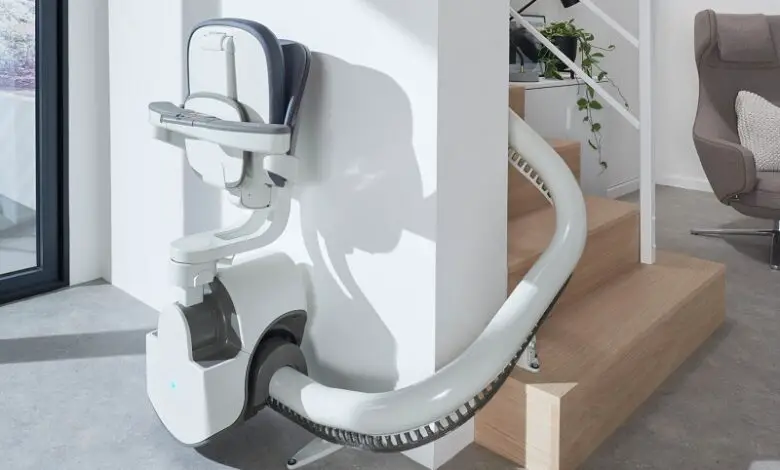 Prime Stairlifts is an independent stairlift supplier offering new and reconditioned stairlifts from industry-leading brands at competitive prices.
We've partnered with Prime to bring you expert advice using the team's combined 30 years of experience and peace of mind when buying a stairlift, from installation to aftercare.
Fill in the form below to speak to a Prime expert about your requirements and get a no-obligation quote. You'll also find out about its exclusive offers for Disability Horizons readers.
Why choose Prime Stairlifts?
Here at Prime, we pride ourselves on building a steadfast commitment to our customers, offering not only great products and prices, but a high level of support and aftercare.
We are trusted partners for ThyssenKrupp, Bespoke, Bruno, OTO and Brooks stairlifts, and also sell reconditioned models from Acorn and Stannah.
This gives our customers access to a wide range of stairlifts from the most economical to the most advanced in the UK. It also means that we can fit a stairlift into 99% of UK homes – others can only manage this for around 85%.
We can recommend a stairlift solution for everyone, from indoor to outdoor, straight or curved, new to reconditioned stairlifts. We listen to your requirements and advise you on the best choice for you.
As we are an independent stairlift provider with a range of stairlifts on offer, we will ensure that we give you our honest opinion on the product we feel is best suited to you, rather than just suggesting our bestseller as a manufacturer might.
Every stairlift has different configurations, from seat depth, seatbelt type and seat height, and we want to ensure that you will travel in maximum comfort when going up or down your stairs.
Plus, with installation times faster than the industry standard, our customers can regain the freedom of their homes quicker.
We also pride ourselves on aftercare, giving you total peace of mind. In the unlikely event that you need assistance or help with your stairlift after having it fitted, our teams of locally-based service engineers are always on standby to support you 24 hours a day, 365 days of the year.
We are continuously helping people to maintain a better quality of life by supplying the highest quality products and services at competitive prices.
In choosing a Prime Stairlift, you can join the thousands who no longer have concerns about the safety of going up and downstairs.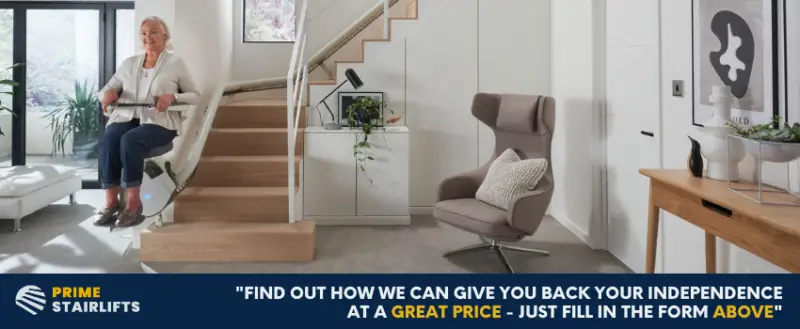 Read our expert articles from Prime Stairlifts on 5 tips for choosing the best stairlift and how to make buying a stairlift more affordable.
For details on how Disability Horizons and Prime Stairlifts handle your information, visit our individual privacy notices.