Sensory Story Project: making stories accessible
Joanna Grace, a special educational needs and disabilities (SEN&D) consultant, tells Disability Horizons about the Sensory Story Project, a venture to create sensory stories that are affordable and accessible to all.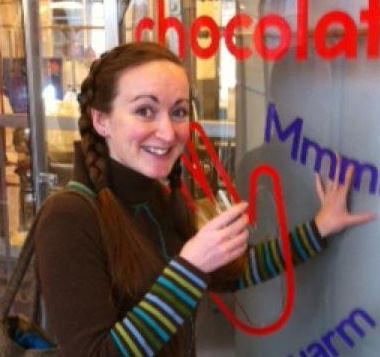 I've worked in mainstream and special settings with people as young as 2 years old to as old as it would be impolite to have asked them their age. SEN&D issues are not just my job, they're something I've always known about: my mother worked with people with very serious physical disabilities when she was a teenager, my grandfather became a paraplegic when I was 2 years old, and in my personal life I've provided short break foster care for a child with special needs. But I'm not here to give you my life history; I'm here to tell you about the Sensory Story Project.
What are sensory stories?
Sensory stories are a gorgeous resource that I enjoyed using with my class when I was a teacher at a school for children with severe and profound special needs. Simply put, a sensory story is a story that is told in part with words, and in part with experiences: sensory experiences. You will have heard the adage "a picture speaks a thousand words." Well, sight experience saves you having to use a thousand words. Stories that are told using all the senses as well as words makes them accessible to children who might not understand a story told just in words.
Sensory stories are fun for anyone. I've used them in universities with adults, at conferences with headteachers, in mainstream secondary where they were great for comprehension tasks and at primary schools where they were the basis for creative writing. But they have particular benefits to certain groups of people, such as those with severe physical disabilities, or sensory impairments.
Sensory stories are a really fun way of beginning the communication process for those that find it difficult to do so. Sensory story telling also provides those with who struggle to process sensory experiences (and therefore react negatively), opportunities to learn how to regulate and modulate their reactions to stimuli, and this, in turn, makes the world a more accessible, less frightening, place for them.
Sensory stimulation is vital to cognitive development. If you are restricted from accessing sensory stimuli yourself, for example by a physical disability or a sensory impairment, then you will need support to get the sensory stimulation required for cognitive development. Again sensory stories can be a great way of providing this support for someone.
What is The Sensory Story Project?
I want sensory stories to be available to everyone, for the price of a typical children's story. They shouldn't just be something specialists like I use. They should be bedtime stories and birthday gifts. That's why I launched the Sensory Story Project on Kickstarter, and that's why I need your backing.
The project will only go ahead if it reaches its goal of raising £5,000 before the 20th of May, which isn't far away at all!
The money will pay for the time spent creating the stories and the stimuli, but also for all the nuts and bolts of the project: the boxes, the postage, the formatting and printing costs. I am backing this project with my own money as well as that of the backers, so I am 100% committed to getting it right.
If the project is a success, then, all being well, these stories will be available to purchase online by Christmas time. Of course, backers choosing stories as their rewards will receive theirs first!
What will these sensory stories be like?
These stories won't just be about the stimuli, I aim for them to have all the aspects any child would want in a story: adventure, heroines and heroes, romance, action, magic. I have writing experience myself and already have the support of a poet and a writer.
Sensory stories are usually around only 10 sentences. But the shortness of the text needn't be prohibitive; it's the power of the description and emotion that matters. Each sentence is paired with a rich sensory stimuli that conveys an event or emotion from the narrative.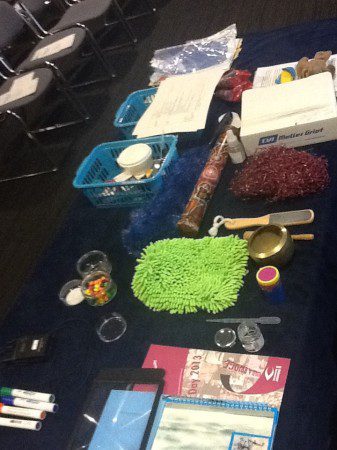 I am already hunting for the stimuli. I have a small note book on my desk and a head full of ideas. I firmly believe sensory experiences don't have to be expensive; it's about finding unique and fascinating experiences in the world around you. I am always alert to these, despite the funny looks it gets me from friends and folk in shops.
Backing the project is simple: just go to the Sensory Story Project page on the Kickstart website. The page tells you more about the stories and there's a film of me talking about them too (you'll have to forgive me for that, I'm not a natural TV presenter, it took 4 hours of filming to get 7 minutes of footage!)
Backers get rewards, so on the project page you'll find a list of rewards to choose from, these start from as little as £1 and go up to £1000. Simply choose a reward and if the project reaches the goal, your pledge will be taken and you'll be sent the reward. If the Sensory Story Project doesn't reach its goal it won't cost you anything, but you will also miss out on a reward, and there are some great ones there, including sensory stories themselves.
I very much hope you, and your friends, will be able to back the project. Thank you for reading my article.
By Joanna Grace
Check also…
• DitzAbled Princess: new disability comic.
• 10 tips for finding the best care support.
• Drake Music: breaking down disabling barriers to music.
Don't forget to get in touch by emailing us at editor@disabilityhorizons.com, tweeting us at @DHorizons or messaging us on Facebook.