About Disability Horizons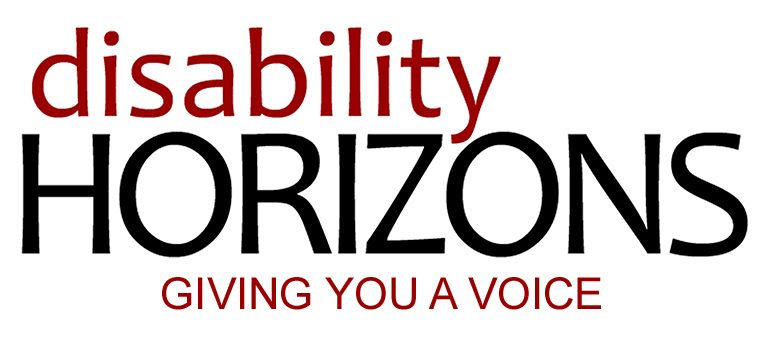 Closure of Disability Horizons and Acknowledgment of Team Members:
It is with a heavy heart that we announce the closure of Disability Horizons after 12 remarkable years of service to the community. The magazine will officially cease its operations on Friday, 14th April 2023. This decision, though difficult, was taken after careful consideration by our co-founder, Martyn Sibley. Throughout its journey, Disability Horizons was blessed with a dedicated and passionate team. Key members included Emma Purcell and Joanna Baker-Rogers, who are set to launch a new online publication,
Crip Life
™. Zec Richardson, known for co-hosting DHTV, will continue the online streaming channel as
MZTV.
Zubee Kibria, a long-time contributor, has her venture,
Access My Events
. Lucy Currier, our editor since 2019, runs the blog
Inclusive Living Concepts
. Raya Al-Jadir, Rebecca Sullivan, and many others have made significant contributions over the years. On a positive note, Duncan Edwards will continue to manage the Disability Horizons Shop at 
shop.disabilityhorizons.com
, serving customers with incredibly helpful products designed to assist disabled individuals in their daily lives. We extend our heartfelt gratitude to our contributors, readers, and everyone who has been part of this incredible journey. Your support and contributions have been invaluable, and while this chapter closes, the legacy of Disability Horizons will live on.
PLEASE NOTE : The following bios have been retained as part of our archive but no one is actively producing new articles for the magazine. However new articles created by Duncan for the shop are here :
Disability Horizons magazine is an online disability lifestyle publication that aims to give disabled people a voice.
Founded by two disabled guys in 2011, Disability Horizons publishes articles on a wide variety of topics, all to support the aim of a world where disabled people live exactly as they choose to. You can sign up for our newsletter to get all our articles directly to your inbox, along with our Ultimate Disability Survival guide.
All articles are sourced directly from our community of readers, making Disability Horizons a lifestyle publication about disabled people, for disabled people. Articles span topics from technology, relationships, sports, employment and travel.
To help our community connect with each other, share, learn, support and be supported further, we've also created the DHorizons Tribe Facebook group. 
As we're a community publication, the majority of our team is made up of dedicated volunteers who have a passion for disability rights, inclusion and helping others. Everyone on the team is either disabled themselves, has a long-term health condition or a connection to disability.
The Team
Martyn Sibley is a blogger and disabled influencer who has travelled all over the world, blogging about his experiences to break down barriers. After graduating from Coventry University with a Masters degree in Marketing and a Bachelors degree in economics, he worked as a product development executive at the disability charity Scope.
Martyn has since become an influential voice in the world of disability, media, travel and business. He is a professional speaker, social media and marketing consultant, entrepreneur and published author of Everything is Possible and co-author of Becoming an Exceptional Leader.
Every year since 2016 he has featured in the Power 100 list of the most influential disabled people. His aims have consistently been to inspire, inform and change the world for disabled people.
Martyn recently set up the inclusive marketing agency, Purple Goat, to help businesses market to disabled people, to increase diversity within the media and create more paid work for disabled                                                                                            influencers.
Follow Martyn on Facebook, Twitter and Instagram and watch Martyn's video interviews with prominent disabled people on YouTube.
---
Srin Madipalli graduated from King's College with a first-class degree in Biochemistry, where he received the university's nomination for best undergraduate in the UK's Science, Engineering and Technology student awards.
Following his graduation, Srin re-qualified as a lawyer and advised some of the world's leading corporations and financial institutions. After four years in practice, Srin left the law to commence an MBA at Oxford University's Saïd Business School with a focus on entrepreneurship.
In 2015 he and Martyn founded Accomable, a holiday website listing accessible accommodation from across the world. In 2017, it was merged with AirBnB, where Srin became an Accessibility Product and Program Manager.
Like Martyn, Srin is also an avid traveller keen to experience adventures of the more extreme kind. He has been suba diving, flown a plane, wheelchair trekked through mountains and camped in a safari in Africa.
Follow Srin on Facebook, Twitter and Instagram.
---
Elizabeth Ransome-Croker joined Disability Horizons in its infancy back in 2011, keen to help develop and grow the publication to reach more disabled people. She has since headed up the content team as Editor and head of marketing, commissioning and editing Disability Horizons' community articles. She now runs Disability Horizons as CEO and Editor-in-Chief.
Having grown our community and list of bloggers, writers and other contributors, she now also works closely with our shop team, developing and promoting the business to help disabled people find solutions to everyday problems and giving disabled entrepreneurs and inventors a platform.
Liz has been a journalist for more than 12 years, working on print and online publications. She has worked across a diverse range of topics with a particular focus on content marketing.
Liz has always been passionate about promoting a positive view of disability, thanks to the inspiring attitude of her brother, who had cerebral palsy. She is always looking to share extraordinary stories,
push boundaries and most of all, reach, entertain, and inspire more
disabled people live lives as they want.
View Liz's LinkedIn profile and follow her on Facebook and Twitter.
---
Joanna Baker-Rogers changed careers in 2019 after working as an Environmental Scientist to pursue her passion for championing inclusion with a focus on disability. She has set up a company that's dedicated to doing just that, with a focus on parasport.
Joanna has a master's degree and a doctorate in autism. She also has a few labels of her own, including a speech impediment. Joanna is an advocate of overcoming social barriers for people with disabilities, and particularly for anyone who doesn't speak as fluently as most people do. Her mantra is, "It doesn't matter if you stammer!"
Joanna lives in South Yorkshire with her son, daughter, miniature Dachshund, Barnaby, and cat, Bella.
Follow Joanna on Twitter, Facebook, and Instagram.
---
Zubee Kibria is a disabled entrepreneur who loves to make a difference in people's lives through the work she does. She has worked in the field of disability equality for many years, with a varied career working and volunteering with a number of organisations.
In May 2012, Zubee started working with Disability Horizons and has been committed ever since. It has helped her to develop as a person, gain more confidence and equip her with skills to progress further within her career.
Her focus is on finding and reaching out to new disabled writers, bloggers/vloggers and influencers that we can potentially work with. She also assists the content team in researching potential articles and people to interview, as well as commissioning articles. In addition to volunteering, she is in the process of starting her own unique events business, Access My Events, which aims to give  disabled people an opportunity to attend events that are accessible in the UK.
Follow Zubee on Facebook, Twitter and LinkedIn
---
Emma Purcell is our editor and writer who looks after our news content, edits articles from our community, conducts interviews with disabled celebrities and works on many of our research-based and factual articles.
She also runs her own blog, Rock For Disability, where she shares her experiences of living with disabilities and her love of rock music. She is also an Ambassador for disability social enterprise AccessAble.
Emma has cerebral palsy and is registered blind. However, this has never stopped her from being independent and living her life to the full. She has a passion for music and loves attending gigs and festivals. She also enjoys acting and performs at theatre groups.
You can view all of Emma's work at Journo Portfolio and follow her on Facebook, Twitter and LinkedIn.
---
Raya Al-Jadir is an English degree graduate and holds a Master's degree in Renaissance Studies from Queen Mary, University of London.
Raya runs the Arabic version of Disability Horizons, as well as writing many of the opinion pieces and top 10 round-ups on the UK Disability Horizons.
She's also working to connect with more bloggers and influencers from a diverse range of backgrounds, including ethnic minorities.
Aside from working with us, she is a freelance writer, working with a range of publications, such as The Independent, Huffington Post, and the UAE The National newspaper. She also runs her own blog, Careless, Raya's interest range from culture, TV social projects and initiatives, literature and art but her main focus is disability rights issues.
Follow Raya on Twitter, Facebook and Instagram.
---
Zec Richardson is a blogger and reviewer at Satonmybutt and is part of our in-house shop team taking a closer look at some of our products.
Zec creates written reviews and Youtube videos to provide our customers with an unbiased and helpful insight into the large range of disability products we have available.
He also heads up our presenting team for Disability Horizons TV alongside Mik Scarlet and Dan White.
Zec describes himself as an over-50 wheelchair user who is often told he is grumpy. He has been blogging and reviewing products since 2015.
He met his wife in 1990, they were married in 1995 and now have two daughters and three grandchildren.
---
Duncan Edwards is a scientist with a degree in genetics, and previously worked in welfare rights and homelessness advice with his local council. After marrying his wife Clare, who uses a wheelchair, they designed and launched the Trabasack range – an innovative collection of wheelchair lap trays/desks and bags in one.
Having worked in ecommerce for 10 years, he joined Disability Horizons in 2019 to launch and run the Disability Horizons Shop, selling from reputable supplier he and Disability Horizons have met and worked with over the years.
He is also passionate about using his experiences to help disabled entrepreneurs to grow their businesses, and employing disabled people to assist as the shop grows.
He also has two teenage sons, one of whom has Dravet Syndrome, and loves making his own at-home beers when he can.
Follow Duncan on Facebook and Twitter.
---
Amrick Ainley has been working in ecommerce since 2002, after graduating in Multimedia Design. She created her first ecommerce store for her own business, selling vintage clothing and homeware.
Amrick ran her store from 2003 to 2013, when she then started working with Clare and Duncan. She now works with Disability Horizons, helping to curate and maintain the online shop.
In 2010 she had her first child, who is neurodiverse and was diagnosed with autism at 3 years old. She also has a son too.
She's keen to ensure that all disabled people have the opportunities they should, after watching her daughter grow and flourish in a world that isn't quite equipped to handle her magnificence.
In her spare time, Amrick loves to sing harmonies with her daughter, watch documentaries, read biographies, play video games, take nature walks and enjoy the odd, well-deserved, glass of wine.
Follow Amrick on Facebook.
---
Rebecca Sullivan manages the social media channels for our shop, which has a range of products to help disabled people in their everyday lives. She has written some lifestyle pieces for Disability Horizons, too.
Rebecca also has a blog, From This Window, that focuses on helping everyone to be comfortable with their disability. She believes that this is one of the most important things in life – being happy within your own skin.
Rebeca also writes about ending the stigma around disability, sharing her experience with cerebral palsy and why conversations need to change. She highlights the importance of talking about disability after finding her own way of doing this, through writing
Apart from writing, Rebecca enjoys the outside and going on adventures. She also loves rainbows and bright colours!
You can find her mostly on Instagram and sometimes Twitter
---
Lucy Currier lives in Birmingham and is a blogger who started writing for
Disability Horizons in 2019. Having written her own personal experience story, as well as other round-ups and topical pieces, she has now joined our team as an editor, helping others to share their stories. She also volunteers for Access Rating, a company dedicated to improving the accessibility of public venues.
Her blog, InclusiveLivingConcepts follows Lucy's life and experiences as a disabled person with cerebral palsy. She started her blog to raise awareness of disability issues and wants to design assistive technology to make life easier and more autonomous for the disabled community. In her spare time Lucy enjoys reading, theatre and comedy shows, not forgetting dance! Freewheelin', her local dance group, has won several ParaDance competitions and continues to run weekly classes on Zoom.
Follow Lucy on Facebook and Twitter.
---
Previous contributors
---
Shannon Kelly became paraplegic after having a tumour on her spine at the age of two. She is a graduate of the University of Illinois with a degree in Journalism and Global Studies.
She is a writer with a passion for travel and the environment, and has her own blog, where she writes about her experiences of being disabled in the world we live in today. Shannon is based in the Chicagoland area but is happiest when she is exploring a new part of the world.
As one of our editors, Shannon looks after our 'personal stories', working with disabled people from all walks of life to share their experiences of living with a disability.
She loves making connections within the disability community and is always advocating for a more accessible and inclusive society.
You can follow Shannon on Instagram and Facebook.
---
Karen Mogendorff joined Disability Horizons in autumn 2015 to show disabled and non-disabled people alike that disabled people can lead full, happy lives and contribute significantly to society, without denying or hiding the difficult aspects of living with disabilities.
Karen is a Dutch-born anthropologist and communication scientist. Working as an editor for Disability Horizons, she uses her experiences to help our disabled contributors write their personal stories. In doing so, she aims to counters negative and disabling images and stereotypes of disability.
Her lived experience with spastic diplegia is an important source of inspiration for her research and writing.
Karen loves writing, travelling, learning new things and having fun with friends.
Follow Karen on Twitter @KarenMogendorff.
---
Stephanie Castelete-Tyrrell is a freelance editor for Disability Horizons and joined the team in January 2021. Stephanie is responsible for editing and publishing our articles on the magazine, as well as assisting with our shop blog. She loves working through different media platforms, as a writer or filmmaker, to help give disabled people a voice and to remove the stigma around disability. Stephanie is extremely passionate about pushing for societal change and developing people's understanding of disability, diversity and inclusion.
Stephanie is a recent graduate from the University of Bristol where she undertook her Master's degree in Film and Television. Whilst studying at university, she set up her own film production company called Four Wheel Drive Productions. Stephanie has produced two documentaries through her company and has won multiple awards for her educational and inspiring films Muscle Warriors and Living In Fear.
Stephanie enjoys watching films, listening to music, going to the theatre, collecting artwork and playing video games.
Follow Stephanie on Facebook, Twitter, Instagram and LinkedIn.
---
Martin Warrillow lives in Staffordshire and worked as a journalist for 28 years, contributing to a diverse range of titles as diverse – including the Birmingham Post and British Naturism – before suffering a career-ending stroke in 2013 at the age of 49.
Since being forced into early retirement, he has become very active in the stroke community, working to raise awareness of brain injury and, in particular, the dangers of stress.
He speaks frequently on the subject, has a blog at askthewarrior.com, The Warrior Podcast and a Facebook group called The Warrior.
He has been writing and editing for Disability Horizons since October 2019 and is keen to help break some of the taboos surrounding disabled people, particularly with regards to sex.
Follow Martin on Facebook and Twitter.
---
Fleur Perry is a student, journalist and activist who specialises in research and data. She has an MA and PhD, and has written many of the investigative articles on Disability Horizons.
She was also the editor for our sister publication, Disability United, which focused on disabled people's rights.
Her work as a campaigner and writer focuses on human rights and independent living. She is particularly interested in increasing the supply of housing for disabled people and shifting away from outdated models of institutional care.
Her recent investigation saw the NHS change its policies to allow disabled people to have someone with them if they went into the hospital during the Covid-19 pandemic.
Her blog includes a number of useful documents for disabled people to use to assert their rights.
Follow Fleur on Facebook and Twitter.
---
Caroline Bathurst lives in London with her husband, two children and puppy Beagle. She became part of the Disability Horizons family as our partnerships assistant in 2019 after writing for us.
Now working as our Partnerships Manager, Caroline also utilizes her IT and administration skills to help develop the website and assist with team management.
Caroline's passion is building and designing websites. She went to college to learn how to build websites professionally and has built websites for family and friends. She hopes to have her own business as a web designer.
Caroline's own website Cazbarr, talks about her disability, Arthrogryposis, and how that affects her daily life. She also campaigns for better accessibility on the high street.
Follow Caroline on Twitter.
---