About Disability Horizons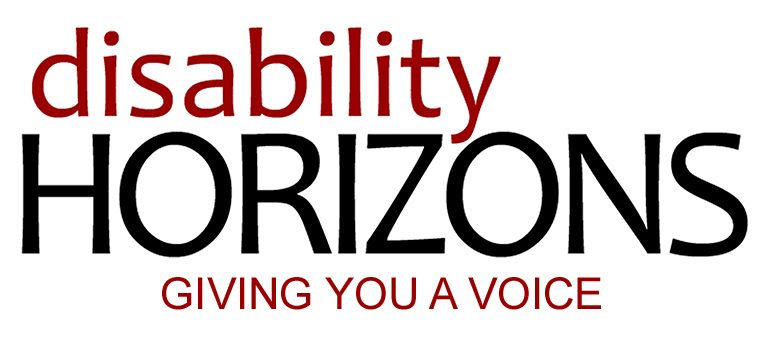 Disability Horizons magazine is an online disability lifestyle publication that aims to give disabled people a voice.
Founded by two disabled guys in 2011, Disability Horizons publishes articles on a wide variety of topics, all to support the aim of a world where disabled people live exactly as they choose to. You can sign up for our newsletter to get all our articles directly to your inbox, along with our Ultimate Disability Survival guide.
All articles are sourced directly from our community of readers, making Disability Horizons a lifestyle publication about disabled people, for disabled people. Articles span topics from technology, relationships, sports, employment and travel.
To help our community connect with each other, share, learn, support and be supported further, we've also created the DHorizons Tribe Facebook group. 
The Team
Disability Horizons was founded by Srin Madipalli and Martyn Sibley who both have a physical impairment called Spinal Muscular Atrophy.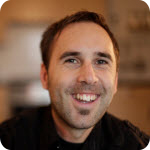 Martyn Sibley lives in Cambridgeshire, but is often blogging somewhere around the world on his accessible travels and adventures. He is a published author of 'Everything is Possible', a professional speaker, social media consultant, and previously worked as a product development executive at the disability charity Scope.
Martyn graduated from Coventry University with a masters degree in Marketing and a bachelors degree in economics. Since university, Martyn has become an influential voice in the world of disability, media and travel. Mostly through his pioneering use of social media and e-campaigning. In 2016, he was named the 3rd most influential disabled person. His aims have consistently been to inspire, inform and change the world for disabled people.
---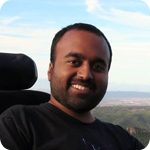 Srin Madipalli lives in London and worked as a lawyer at a leading international commercial law firm in the City of London. He graduated from King's College, University of London with a first-class degree in Biochemistry and received the university's nomination for best undergraduate in the UK's Science, Engineering and Technology student awards. Following that, Srin re-qualified as a lawyer and advised some of the world's leading corporations and financial institutions. After four years in practice, Srin left the law to commence an MBA at Oxford University's Saïd Business School with a focus on entrepreneurship.
When he is not being a corporate lawyer or an aspiring entrepreneur, Srin loves to travel and experience adventures of a more extreme kind in their wheelchair accessible form! Some past adventures have included scuba diving, flying a plane, wheelchair trekking through mountains and a camping safari in Africa. In the second half of 2010, he took some time out from work to go travelling around the world for four months and consequently takes a keen personal interest in trying to encourage disabled people to travel more.
---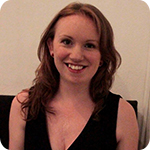 Elizabeth Ransome-Croker joined Disability Horizons in its infancy back in 2011, keen to help develop and grow the publication to reach more disabled people. She has since headed up the content team as Editor, commissioning and editing Disability Horizons' community articles.
Liz has been a journalist for more than 12 years, working on print and online publications. She has worked across a diverse range of topics with a particular focus on content marketing.
Liz has always been passionate about promoting a positive view of disability, thanks to the inspiring attitude of her brother, who had cerebral palsy. She is always looking to share extraordinary stories, push boundaries and most of all, reach, entertain, and inspire more disabled people to live the lives they want.
You can view Liz's LinkedIn profile or follow Liz on Twitter @LizRansome.
---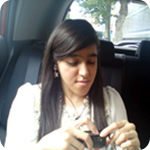 Zubee Kibria lives in London with her family. She's had a varied career working and volunteering for a number of organisations in the public, private and voluntary sector. She started working in the hospitality industry and then moved onto a number of different charities and then her local council. She studied Leisure and Tourism at Ealing, Hammersmith and West College for a year, and in 2011 she successfully completed an NVQ, Apprenticeship qualification in Business and Administration at Level 2.
The highlight of her career was when she got the opportunity to organise the first ever inclusive fashion show using disabled and non-disabled designers and models. She did this show to raise money for the charity she was working for at the time and to raise awareness of disability in the fashion industry. It was covered in British Vogue Magazine and received local, national and international press coverage, which she was not expecting!
In May 2012, she joined Disability Horizons as a volunteer, as she wanted to do something to keep herself busy while looking for work. She has had the opportunity to build on her network of contacts with a number of amazing and talented disabled people, who she is still in touch with today, thanks to Disability Horizons.
---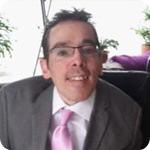 Chris Cusack currently lives in Watford with his wife, daughter and scruffy dog. His early career was spent working for 25 years in various administrative roles in the construction industry. But he wanted a new challenge so re-qualified with a first-class honours degree in psychology from The Open University and became a graduate member of the British Psychological Society.
Chris then started work as one of the original team members of Accomable, the accessible travel website and worked there as the head of property recruitment until the company became part of Airbnb in 2017. He then began to freelance for Disability Horizons as both a content contributor and the partnerships manager where he is now responsible for developing relationships with other businesses in the inclusion sector.
---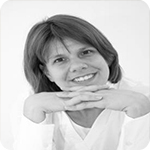 Karen Mogendorff joined Disability Horizons in autumn 2015 to show disabled and non-disabled people alike that disabled people can lead full, happy lives and contribute significantly to society, without denying or hiding the difficult aspects of living with disabilities.
Karen is a Dutch-born anthropologist and communication scientist who counters negative and disabling images and stereotypes of disability through her research and writing and by helping others to narrate their lived experiences. Stories are a great way to create images disabled people can recognise themselves in, and, occasionally, laugh about. Her lived experience with spastic diplegia is an important source of inspiration for her research and writing.
Karen loves writing, traveling, learning new things and having fun with friends.
You can follow Karen on Twitter @KarenMogendorff
---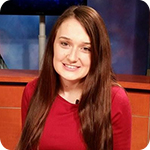 Shannon Kelly is from Chicago, Illinois and is a student at the University of Illinois at Urbana-Champaign. She is a Journalism major with a Global Studies minor.
Shannon, who uses a manual wheelchair after having a tumour in her spine at the age of two, is passionate about international travel and has been on four study abroad trips to South Africa, Sweden, Australia, Hong Kong & Taiwan. She writes about her travels and hopes to make study abroad more inclusive for people with disabilities.
---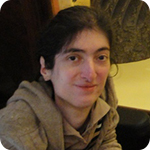 Raya AlJadir is an English degree graduate from Queen Mary, University of London, where she also read Renaissance Studies for Masters Degree and is currently researching for a PhD thesis entitled ' The role of servants in political matters in Early Modern Drama'.
She is also a freelance translator, writer and proof-reader and has taught English to refugees and migrants as a volunteer at The Migrants Resource Centre. She has worked at both Amnesty International and Equality and Human Rights Commission. Raya runs the Arabic version of Disability Horizons, as well as writing for UK Disability Horizons and her own site, Careless.
Raya has Ulrich CMD (congenital Muscular Dystrophy) and her main interest is promoting disability awareness.
You can follow Raya on Twitter, Facebook and Instagram
---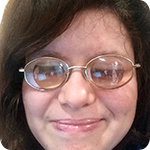 Emma Purcell has been a writer for Disability Horizons since 2012. She graduated with a Journalism degree in 2016 from the University for the Creative Arts in Surrey. She now lives in Alton, Hampshire and runs her own blog, Rock For Disability, where she shares her experiences of living with disabilities. She is also a Content Adviser for the charity Muscular Dystrophy UK.
Emma has cerebral palsy and is registered blind. However, this has never stopped her being independent and living her life to the full. She has a passion for music and loves attending gigs and festivals. She also enjoys acting and performs at theatre groups. Her ambition is to become a music journalist for online, digital and broadcast media.
You can follow Emma on Facebook, Twitter & Pinterest.
---