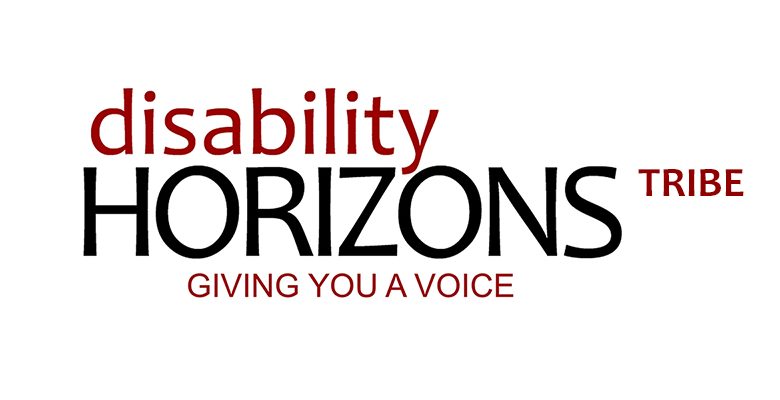 WRITE for Disability Horizons, JOIN our DHorizons Tribe and DOWNLOAD our Ultimate Disability Survival guide for FREE.
As our loyal readers will know, Disability Horizons was launched in 2011 by two ordinary disabled guys. Ever since then, it has supported disabled people, like you, in their everyday lives, through practical advice and inspirational articles.
Personal stories from our community are the backbone of Disability Horizons. They not only offer useful tips and motivation for others, they also help to educate society.
Together, we highlight the barriers disabled people still face today, both physical and within society. We also shine a light on the positives within the disability world – the technological advances, the obstacles being removed and the remarkable achievements of disabled people.
We show the world just how much disabled people can do.
From independent living to relationships, health to travel, technology to sport – Disability Horizons touches on every facet of disabled people's lives. Our articles aim to give you self-esteem, upskill you with invaluable knowledge and ultimately, enable you to achieve your goals.
Writing for Disability Horizons
If you're interested in writing for Disability Horizons, whether it's to share your personal story or to help write our advice pieces, conduct interviews or share your opinion and insight on a topic, we'd love to hear from you.
Fill in our writers and volunteers questionnaire to give us some background information on who you are and what you're interested in doing.
Once you've filled this out, one of our editors will be in touch to help you to decide what the best story to tell is, as well as how to shape it to make it interesting and relevant to our readers.
DHorizons Tribe
We have an ever-growing and always engaged community – writing for us and connecting with each other.
So to help give you more ways to communicate with us and each other, more ways to access support and lend a helping hand to others, and more ways to learn how to shape the life you want, we've created the DHorizons Tribe!
It's an exclusive, closed group, where disabled people, like you, can get even more expert advice, and connect with others. All for FREE! We're partnering with experts, celebrities, and influencers to bring you video interviews, personal insights, top tips and more.
Our exclusive Disability Horizons Tribe will bring you closer to those living the life of your dreams. We've learned from our readers just how important it is to support each other. Only those facing similar challenges can share worries, be understanding, and offer solutions.
Disability Horizons newsletter
If you're not already, sign up to our newsletter to get our weekly entertainment, advice and opinion articles covering a whole host of topics, including sport, relationships, holidays, music, fitness, technology and much, much more.
Simply pop your name and email in the box below, and it will be sent straight to your inbox. Alongside it, we're offering our Ultimate Disability Survival Guide. This simple and effective guide shares insights, advice and will help you find personal solutions for your own challenges. It covers independent living, money, sex and relationships.
Hall of Fame
Sean Kelly – Became a patron on 23rd March 2019
Dekyi-Lee Oldershaw – Became a patron on 24th March 2019
David Miller – Became a patron on 31st March 2019
Andy Fiolet – Became a patron on 3rd April 2019
Ruth Hereford – Became a patron on 29th April 2019
Anne-Marie Cox – Became a patron on 14th August 2019
Kim Nash – Became a patron on 16th August 2019