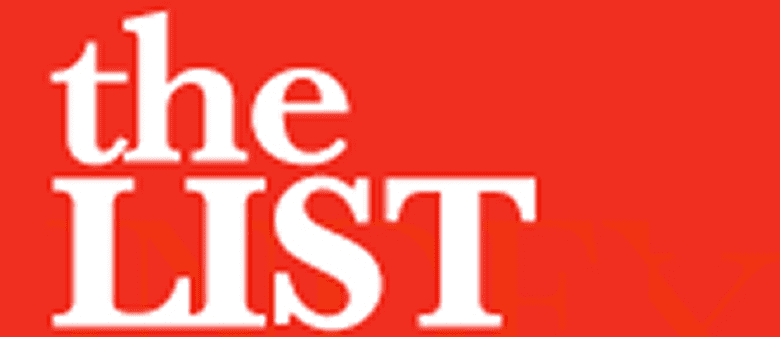 Lifestyle
The List: influential disabled people in modern Britain
John Pring has created The List, a breakdown of influential disabled people in modern Britain. And guess who features on the list… dynamic duo and Disability Horizons Co-editors, Martyn Sibely and Srin Madipalli! Here's how John devised The List.
How do you decide whether Baroness [Jane] Campbell is more influential than Alastair Campbell? And if Alastair Campbell is more influential than comedian Adam Hills? And whether Adam Hills is more influential than campaigner Kaliya Franklin?
That was the task I set myself when I launched The List, which aims to provide an index of the disabled people who make a difference in modern Britain. At a time when many feel under attack from both the government and the media, I thought it would be interesting to spark a discussion about the disabled people who influence how we think and feel (but not always those we agree with), how we live, and how we are ruled.
To launch The List, I suggested 70 or so names, just to start the discussion rolling. Many of them were obvious: Baroness Tanni Grey-Thompson, Professor Stephen Hawking, Dame Anne Begg, the BBC's Peter White etc. Almost immediately I began to receive suggestions of names I had either forgotten to include, or even more shamefully had never heard of before. People like Philippa Willitts (the influential feminist blogger); Paula Garfield (the co-founder and artistic director of Deafinitely Theatre); Caglar Kimyoncu (the film-maker); D.H. Kelly (founder of Blogging Against Disablism Day) and Laraine Callow (founder of DeafHope UK women's refuge – the first UK organisation for deaf women experiencing domestic violence).
I haven't added every suggested name to The List, but so many additions have been made that it has already stretched past 200 names. I hope this process of extending The List will continue, because I know there are many more talented, persuasive, creative, erudite, thoughtful, selfless and entertaining disabled people out there who have not yet found their way onto The List.
But, I am now also thinking about the next stage of the process: defining exactly what criteria The List will use to measure influence.
I blogged a couple of weeks ago with my initial thoughts, suggesting more than 30 ways in which disabled people can influence society, such as carrying out research, making television programs, providing goods and services, sitting on committees, tweeting, entertaining the public, sharing information, and advocating for those unable to defend their own rights.
But there are other factors that need to be taken into account. For example, The List is very much about people with influence now, rather than those whose work broke new ground 10 or 20 years ago. This means that influential and respected activists such as Rachel Hurst, Micheline Mason and Jenny Morris do not have a place. Having said that, one disabled activist has suggested that The List should take into account the lasting impact, or legacy, of a piece of work, which can endure long after that work has been completed or published.
Another interesting factor that I had not thought of, but which was suggested to me, was that many disabled people have less time to do their influencing than non-disabled people, because of their impairment. So, those who experience fatigue, find networking difficult or impossible, who face other barriers, such as inaccessible public transport, will be taken account of in The List.
And it is not just about influencing other disabled people. I want it to reflect those who have an impact on the whole of society. After all, it is no good just talking to ourselves (as I know from my many hours working alone in my flat). The List also has to be about more than just a collection of  'famous' disabled people as so many disabled people work behind the camera, back stage, in dusty offices, from their own bedrooms even, but achieve remarkable results, and create real change, without ever receiving public recognition.
I hope The List will do something to shine a spotlight on some of those whose work and contributions are usually left in the shadows.
Once I've settled on the right criteria to judge influence – with the help of as many other disabled people as possible – the process will begin of working out who should be where in The List. Again, I don't think this process will be meaningful if it is not carried out with as much input as possible from disabled people.
I hope to start that final stage later this year. But even when this is completed, I would like The List to be a rolling, continually-updated index that will be a reminder – perhaps to the Daily Mail, and some of our coalition politicians – of how much disabled people contribute to British society.
By John Pring
Check out…
• Disability Horizons: it's all about YOU!
• DitzAbled Princess: new disability comic.
• Disability and the media: free speech is everything.
We'd love to know what you think about John's list, or if you know anyone who should be on it, so get in touch by emailing us at editor@disabilityhorizons.com, messaging us on Facebook, tweeting us @DHorizons or leaving your comments below.