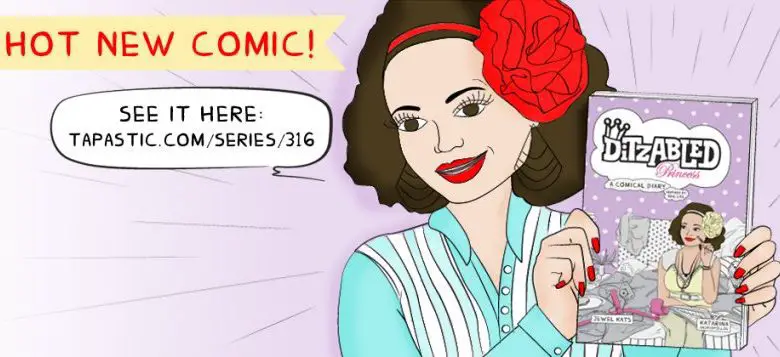 Lifestyle
DitzAbled Princess: new disability comic
Jewel Michelle Kats is a writer who has transformed her quick whited stories into a comic strip of her life. Check it out…
I recently created a comic strip and, it also happens to be about (GASP!) my life! Yes, a reality series.
So, who in her right mind would subject herself to this? No, lethal persuasion wasn't needed. I actually, er, volunteered. (Ducks head).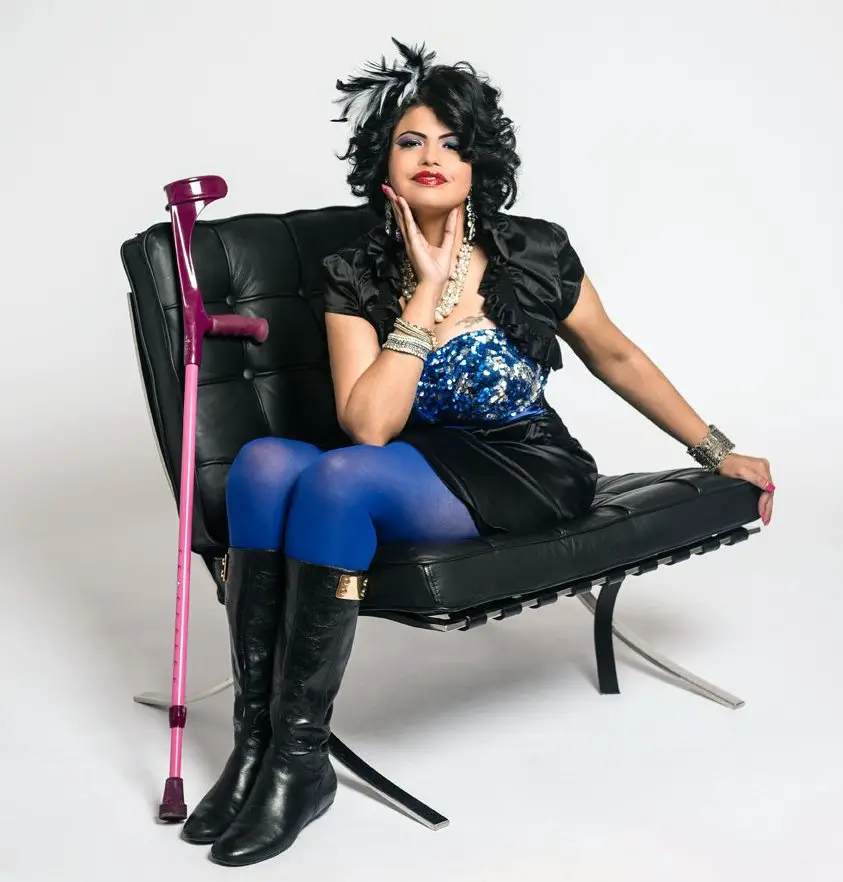 However, there is a culprit behind all this. My husband, Alan (Alan, take note). This whole comic strip was his bright idea.
"You're always reading Betty and Veronica Double Digests," he said. "You're such a funny character in real life. Why don't you write a comic strip?"
I bit the bullet. I wrote, and wrote. Only, to Alan's surprise, he was starring in the strip. Alongside, EVERYONE else in my present-day life! (I'm so brutal that I didn't even leave out my children's book publisher/editor.)
Luckily, this germ of an idea worked out.
DitzAbled Princess is quickly turning into a 'hot new comic strip'. It runs every Wednesday and Sunday as a web series at Taptastic. And soon DitzAbled Princess: A Comical Diary, a hybrid of a comic strip collection and graphic novel, will be released April 1st. I even recently won a silver medal from the Mom's Choice Awards for the comic Cinderella's Magical Wheelchair.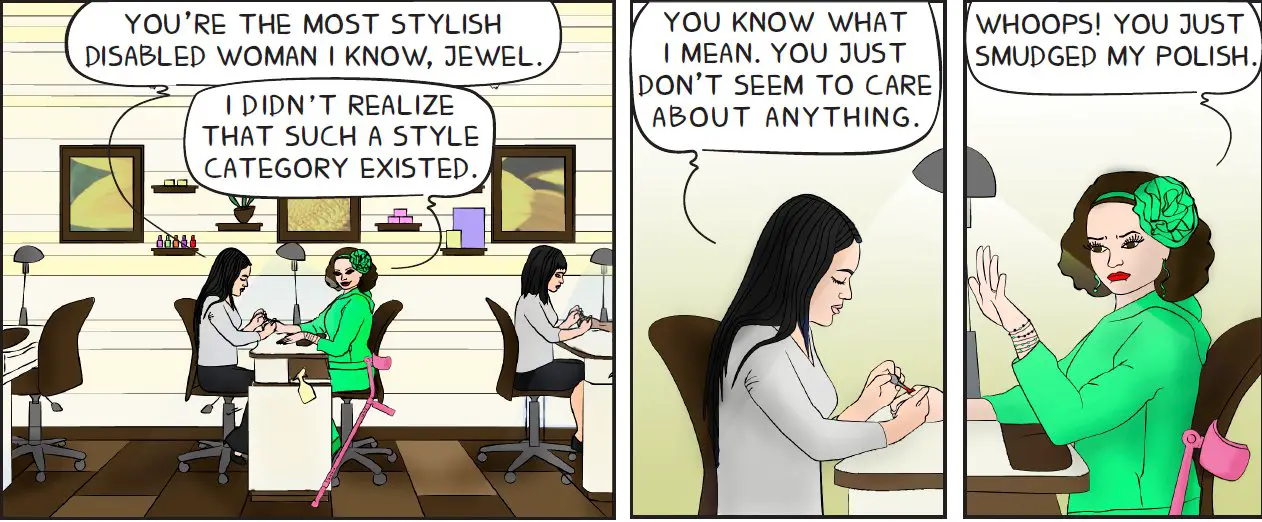 Interestingly enough, the immaculate illustrations and overall design of DitzAbled Princess are created by able-bodied Katarina Andriopoulos. She 'auditioned' for this role along with many hopefuls, and nabbed the job at her first drawing. And so DitzAbled Princess was born.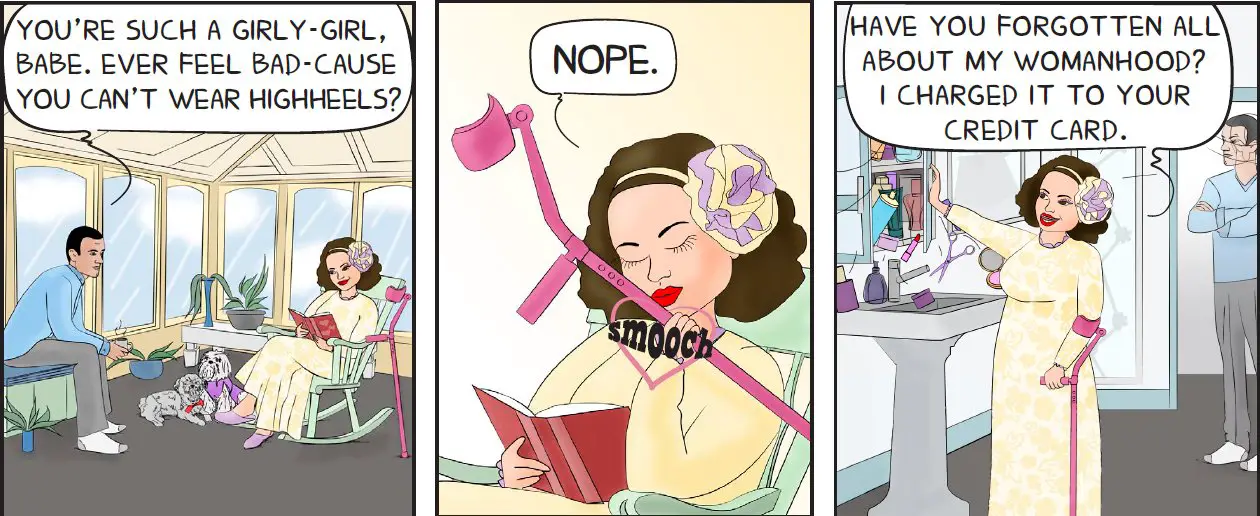 DitzAbled Princess is unique to say the least.
It's the first mainstream comic strip about a woman who works as an author, shops like crazy, bugs her frugal husband 24/7, lives with her parents and sister, has a dog in diapers, and has physical disabilities all at the same time. Phew! Talk about a mouthful.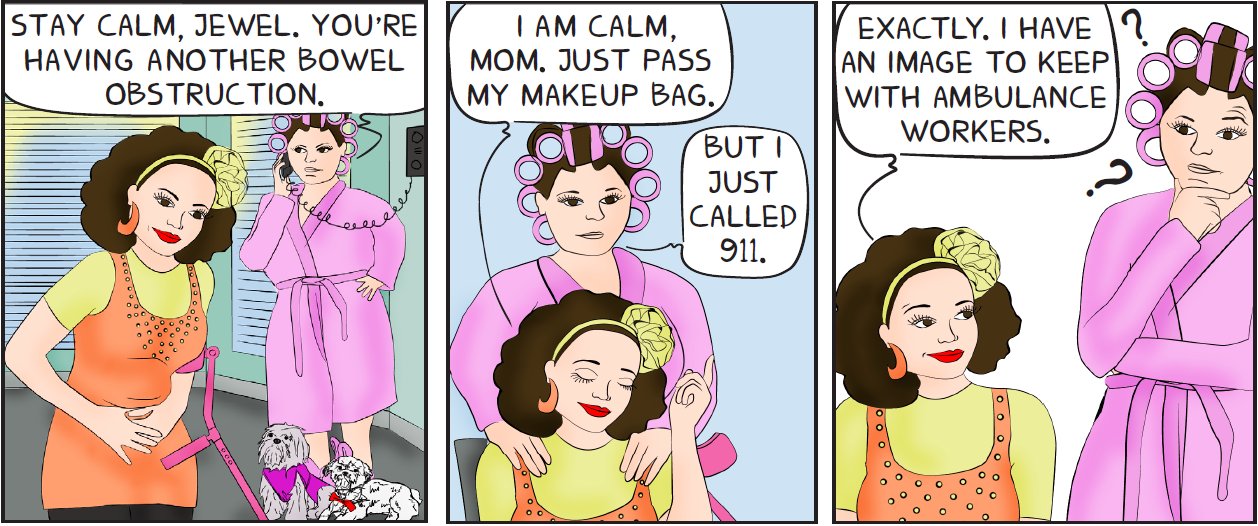 The character, Jewel, can be easily identified. Imagine: red lipstick, a huge bow in her curly mane and  pink elbow crutch. Okay, okay, fine. I own up to all of the aforementioned, too. Even Jewel's never-ending bowel issues!
Unlike the character, Jewel, I do play favourites with my books. Cinderella's Magical Wheelchair still takes the cake. Though, I'll let YOU judge what rocks you.
By Jewel Michelle Kats
You can find out more about Jewel Michelle Kats by visiting her website.
Check out…
• Disability and the media: music and song lyrics.
• Viewing disability and difference through the eye of a lens.
• Book review: Desires Reborn by Penny Pepper.
Are you artistic or creative? Get in touch! Email us at editor@disabilityhorizons.com, message us on Facebook, tweet us @DHorizons or leave your comments below.