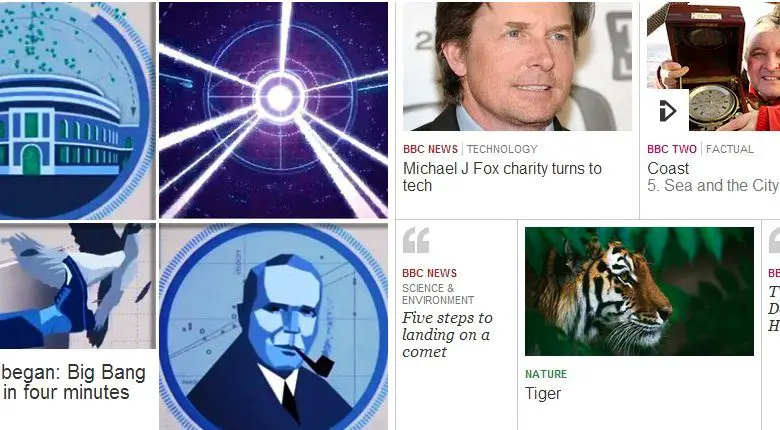 In our series of interviews with various disabled BBC employees across the business, we delve into what it's really like working there.
You can find the right job for you by visiting the BBC's careers site, but here, we talk to Reception and Television Investigation Analyst, April Jane Frydenlund, about her journey to the BBC, her plans for the future and why she wants to challenge people's views on disability in the workplace. 
Name: April Jane Frydenlund
Role: Domestic Reception Interference Analyst
Nature of impairment: Neurological condition
Can you tell us about the journey that has led you to your current role at the BBC?
As an engineering student I worked for Cash Convertors. After training, I worked as an engineer at Currys, which gave me the skills I needed to become a Studio Engineer at the BBC 15 years ago.
Once here at the BBC, I got involved in the marketing for Freeview and BBC iPlayer, which led me into the customer service role I am in now, where I deal with technical audience enquiries, such as interference.
What do you do for the BBC now, and what's a typical day look like for you?
I am a Reception and Television Investigation Analyst, which essentially means that I help with audiences' technical issues, such as cases of reported interference and reception problems. My job is to investigate these problems and respond to the audience. I also maintain the BBC's reception website.
Working on more than one project makes my job very intersting, but it does have its challenges, especially when I have to use new software. However, with the support I get, this is never an issue for long.
My days can be quite different: some days I might be working on a website, while on others I might be speaking to MPs about local reception problems, or helping the audience with their day-to-day problems receiving BBC TV and radio.
What is the secret to your personal success?
Hard work and enthusiasm are key for any role. For a job like mine, it's also important to be able to work with several departments and have a keen interest in technology.
What do you like about the BBC and working for it?
I enjoy the challenging and ever changing environment at the BBC. It is very fast moving, with new technology being introduced all the time.
It can be quite challenging keeping up with the latest developments and how they will affect the BBCs viewers and listeners, but that's something I love. I read a lot, with the help of my accessibility software, and I attend events with my facilitator to showcase new technology, and where possible, help the BBC's technology department to get up to speed with these new programmes and devices.
This sometimes involves getting out and about on roadshows to demonstrate this equipment, both internally and externally. This can be quite a challenge as a wheelchair user, but I am fully supported by the BBC, so I never feel excluded.
How does your impairment affect your ability to perform well in your job, and how have you overcome barriers?
My disability varies on a day-to-day basis, so I find some activities challenging.  With the help of two amazing facilitators, a determination to succeed and the use of assistance technology, I can work to the best of my ability.
I also have had a number of adjustments made because of the unpredictability of my disability, which can alter day to day. I use Jaws, a screen reader, on days when my sight is very poor. This has helped me in particular when working on the department websites, which in turn has helped me to make these websites more accessible.
On days when my sight is better, I use Zoomtext, which has a very useful text reader. It's particularly great when reading long documents, which I do quite often.
I also use Dragon, speech recognition software, due to issues with my fine motor skills and fatigue. The BBC Ability Forum has helped me arrange scripting for this software, making some very inaccessible programmes that I use daily, more accessible.
Which of the BBC services, such as the Access Unit and BBC Ability Forum, have you used to help you at work, and how did they help you?
I use the Access Unit, the BBC Ability forum and the reasonable adjustments that have been supplied to me. Without the BBC Ability Forum, I would have struggled with a number of issues with my accessible software.
It is really helpful knowing other people are having similar issues and what they have done to overcome their problems. It is also a great sounding board if you have a query that is disability related. The other members are always keen to help you, no matter how small the issue might be. I recently had a new version of Dragon software rolled out onto my PC and had a number of questions about its functionality, which were eagerly answered by forum members.
What are your career ambitions for the next five years?
I am not sure what the future has in store, but I would like to continue working at the BBC and to become more involved in coaching and mentoring. I am lucky that the BBC encourage its staff to develop to their full potential, and give them the opportunity to become involved in projects that give back to the community, including coaching and mentoring. So I should therefore be able to fulfil my aspirations while continuing in my current position.
From personal experience, what do you think are the main false perceptions around disability and employment, especially in the media and technology, and how can someone circumvent these perceptions?
One perception is perhaps the inability for someone disabled to do a job without lots of help. I am determined to continue challenging these preconceived ideas and I'm thankful that the reasonable adjustments I use have enabled me to work at the same speed as my team, and in some cases even a little faster.
Finally, what advice would you give to individuals with disabilities wishing to come and work at the BBC or in media?
To not be put off.
Seek advice from other disabled members of staff.
Make use of the BBC Ability forum.
Challenge preconceptions!
Visit the BBC careers website to find your ideal job.
By Disability Horizons
Check out…
• Working for the BBC: could you be the next employee?
• Working for the BBC: From homelessness to success
• 5 reasons why disabled people make awesome BFFs

Got a story to share or have a question? Get in touch by messaging us on Facebook, tweeting us @DHorizons, emailing us at editor@disabilityhorizons.com or leaving your comments below.