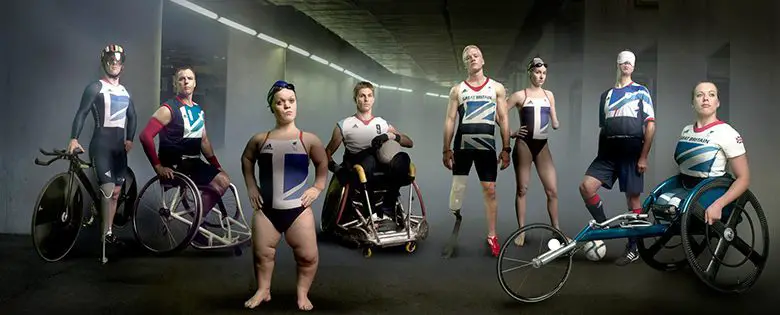 As the Rio 2016 Olympics gets under way, it's just under one month until the start of the Rio 2016 Paralympics (7th September), and we're incredibly excited. So to mark the date, we've asked Disability Horizons writer Jasmine Harris to round up the 10 best moments from the London 2012 Paralympics. 
With over 4,300 athletes from 190 countries competing, the London 2012 Paralympic Games were the biggest ever Paralympic Games. They've also been widely hailed as the greatest ever Paralympic Games, and there was certainly no shortage of amazing sporting achievements. Far too many to list in fact, so I've just picked 10 that stand out as awesome moments.
1. Hannah Cockcroft completely blowing away her competitors.
Hannah, who started wheelchair racing when she was at university in 2007, didn't just win her events (the T34 100m and 200m) at London 20102, she completely smashed them. Winning both by over 1 second, she set a new Paralympic record and was the first Team GB Paralympian to win a gold medal in athletics. Hannah Cockcroft is the same age as me, and so is a great inspiration to me, as I hope she is to others.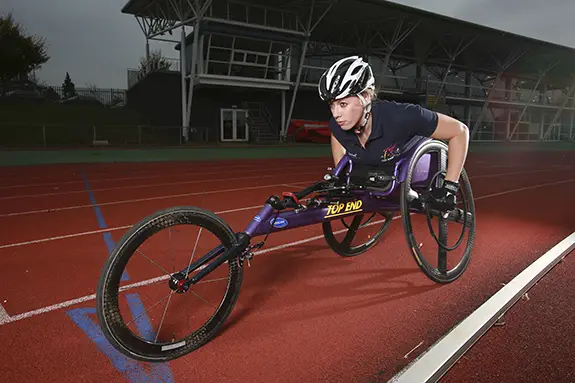 2. David Weir becoming a four-time Paralympic Champion.
The T54 athlete (a class that includes people with cerebral palsy and spinal cord injuries), won the 800m, the 1500m, the 5000m and the marathon, all in just 10 days. In total, he's won six gold medals since 2008 and won six marathons.
I remember his races the most out of everything. He was the 'feel good' champion, and I don't think I stopped smiling throughout his four medal ceremonies.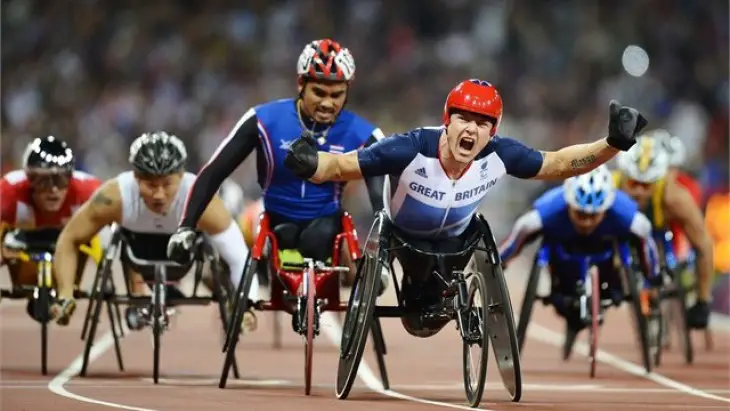 3. Ellie Simmonds defending her S6 400m swimming title.
Ellie shot to fame in Beijing 2008, where, aged just 13, she won 2 gold medals. Hoping she would do well at London 2012, the British press built her race up as a head-to-head with her new rival, American swimmer Victoria Arlen.
Ellie not only defended her S6 400m title, she also smashed the world record by 5 seconds. She also added the S6 200m title to her growing collection, making her one of the most recognisable faces of the Paralympic Games.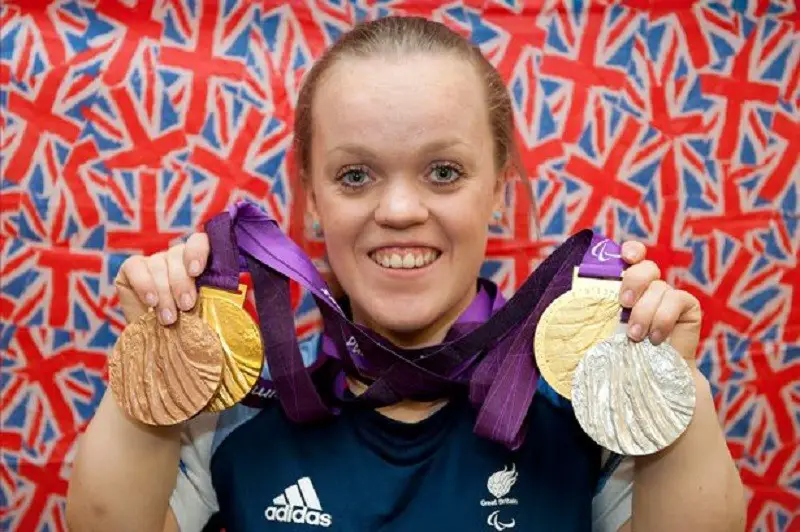 4. Esther Vergeer continuing her winning streak.
The Dutchwoman has frequently been referred to as the most dominant player in professional Paralympic sport. Over the course of her career she has won 700 matches and lost just 25.
She has won 7 Paralympic titles – at London 2012 she won the individual and doubles wheelchair tennis titles, which she also did in Sydney 2000 and Athens 2004, and she won the individual title in Beijing 2008.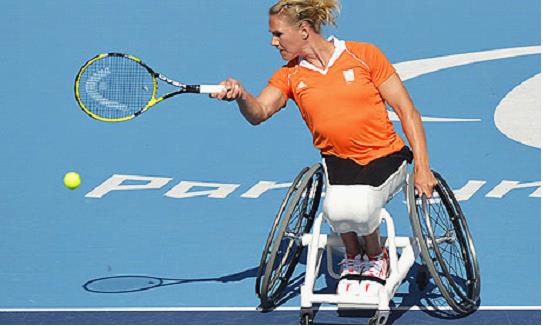 5. Oscar Pistorius competing in the Olympics and Paralympics 400m.
I know he's done horrendous things since, but I don't think its possible to talk about London 2012 without mentioning the most famous athlete to compete. As well as winning at the Paralympic Games, he was the first double leg amputee to compete in the Olympics, quickly making him one of the most talked about Paralympians in 2012.
He also closed the Paralympic Games winning the T44/43 400m race, for which there was a lot of buzz around, as he was hotly tipped to do so. But as a sign of just how much Para-athletics has improved since Beijing, he did not defend his other two titles, the 100 and 200m.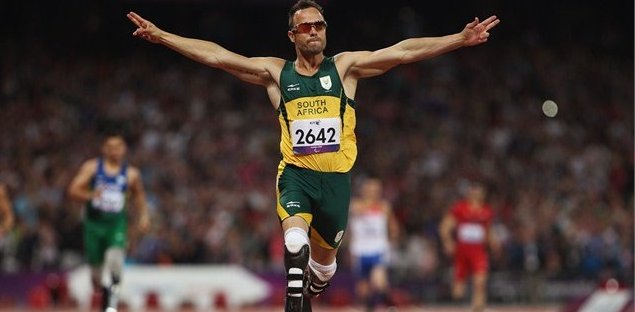 6. Sarah Storey becoming one of Britain's most successful Paralympians.
She started out as a swimmer in Barcelona 1992, but then switched to cycling 10 years ago. She won the C5 individual pursuit, the C4-5 Time Trial 500m, the C5 Individual Road Time Trial and the C4-5 Individual Road Race. She has since been knighted.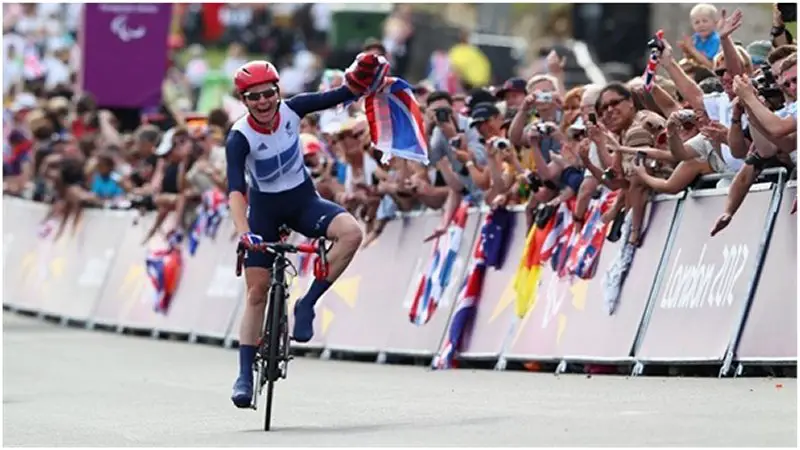 7. Former Formula 1 driver Alex Zanardi winning 2 handcycling golds.
His story attracted a lot of attention – he was a Formula 1 driver until a horrendous crash left him without both legs. London 2012 was his first Paralympic Games – he'd only been doing handcycling since 2007 – and he won both the H4 road time trial and the H4 road race, as well as a silver medal as part of the Italian team mixed relay H1-4.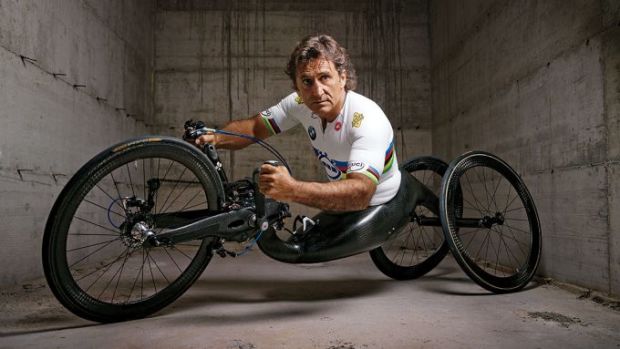 8. The British equestrian team defending their title and winning 11 medals.
A world class team, they have won the team equestrian event since its inception in Atlanta 1996. At London 2012, they won medals in nearly every single event – individually and as a team – totting up 5 golds, 5 silvers and 1 bronze medal.
Special mention has to go to Sophie Christiansen and Natasha Baker for becoming triple and double Paralympic champions respectively.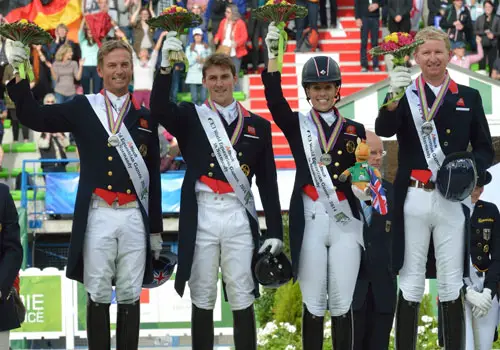 9. Jacqueline Freney winning the most gold medals of any athlete at London 2012.
The Australian swimmer won 8 gold medals in the S7 category, a category that includes people with leg amputations, limited leg function or cerebral palsy, but use of their arms and upper body.  Her winning events included the 100m backstroke, the 50m butterfly, the 50.100 and 400m freestyle, the 200m medley, the 4x100m medley relay and the 4x100m freestyle relay.
These wins meant she broke the Australian record of six medal wins, and became the highest winning gold medal athlete at London 2012.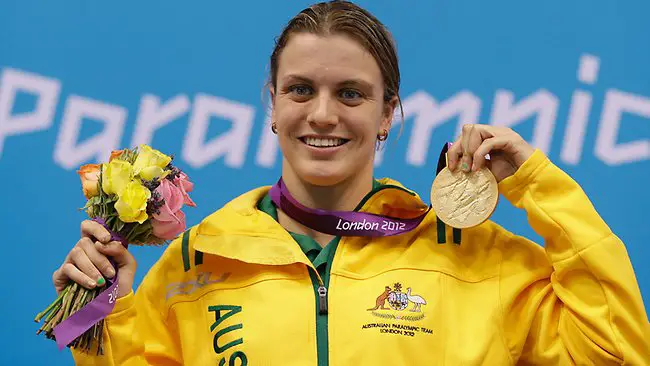 10. Jonnie Peacock winning the men's T44 100m race.
Despite all of these fantastic achievements, for me, the most magical moment of London 2012 was just before one of the athletic races, the T44 100m. A few months before it, at the United States Paralympic Track and Field Trials, double amputee Jonnie Peacock had broken the world record, completing it in 10.85 seconds.
So there were high expectations on him before the race. The crowd began to chant "PEACOCK! PEACOCK!" at over 100 decibels. Jonnie just calmly silenced them with a simple gesture, and then went on to become the Paralympic champion, finishing in the record time of 10.90 seconds.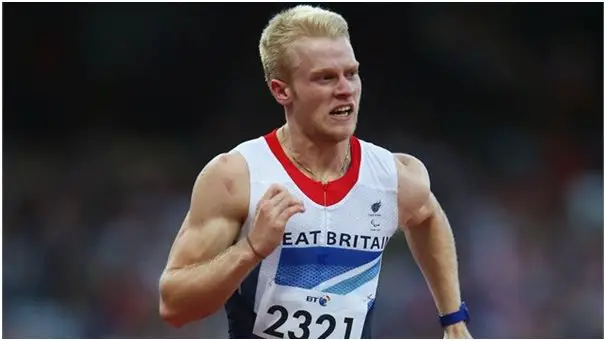 Aside from the spectacular wins, for me, the best thing to have come out of the Paralympic Games in London is the increased coverage of Paralympic sport and disabled people on TV. Before these Games, you were lucky to get maybe an hour of highlights every few days of the championships. But the London 2012 Paralympics sparked a change.
Channel 4 did an excellent job of showing the Games in its entirety, and I'm pleased to hear it also have the rights to Rio 2016. I can only hope that the Rio Paralympics manage to recapture at least some of the magic of London 2012.
By Jasmine Harris
Will you be watching the Rio 2016 Paralympic Games? We certainly will, so keep in touch by tweeting us @DHorizons, using the hashtag #Rio2016Paralympics, or messaging us on Facebook.
Check out…