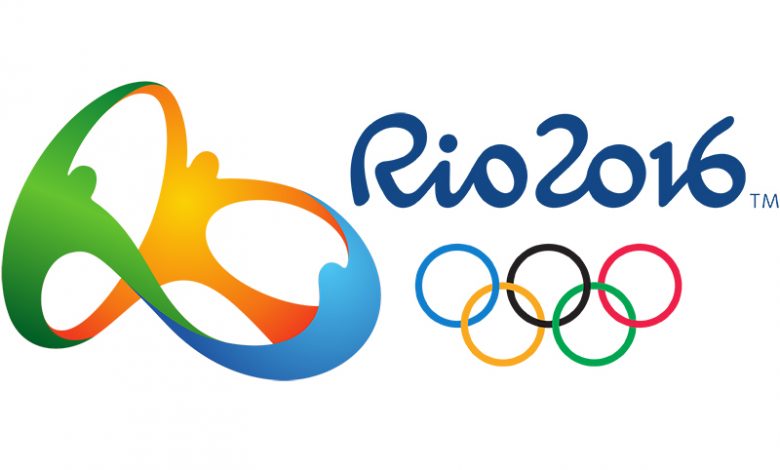 The Rio 2016 Paralympic Games is well and truly underway. Over the next week we'll be publishing round ups of the best moments so far, from glorious gold wins to poignant celebrations. Here we look back through start of the Paralympics Games to Sunday 11th.
1. Paralympics opening ceremony
Let's start at the very beginning, where the opening ceremony did not disappoint. One moment that will forever be etched in my memory is Aaron 'Wheelz' Flotheringham flying down a gigantic ramp in his wheelchair and then flipping forward through the air as fireworks went off around him. I've never seen anything like it.
He really showed the world, in such an incredible way, that anything is possible. That moment really captured what the Paralympics is all about. I can't think of a better way to have kicked off the games. If you missed his insane feat, you can watch Aaron 'Wheelz' on YouTube.
2. Jonnie Peacock triumphs again
On the second night of the Paralympics, Great Britain's Jonnie Peacock (which is a great name by the way!) did what fans hoped he would. He was able to hold onto his title in the men's 100m T44 from the London Paralympics four years ago.
Peacock, who was fastest in qualifying, was definitely in the groove and looked very much at home on the track. He really put on a terrific show as he brought home the golds – check out the video below to see it for yourself. After winning, Jonnie thanked the people back home. Including Peacock's gold medal, Great Britain took home four of the coveted medals on Friday night. What a huge night for Great Britain!
3. Two golds and two world records for Malaysia
On Saturday September 10th, Malaysia, which had never won a gold medal before, won not one, but two golds. If that wasn't enough, two of its athletes also broke world records.
The first was acomplished by Mohamad Puzi in the 100m T36, and then Muhammad Zolkefli won the shot put F20 an hour later. These incredible athletes made history for their country and set new records. Not too shabby for a Saturday I'd say.
4. Paralympic ticket sales through the roof
Paralympic athletes are the elite of the elite, and the world should see them excel at what they love. And it's clear that the world is taking notice as on Saturday, the largest crowd ever in Rio poured into Olympic Park to watch these beloved athletes compete.
With 167,000 spectators, there were 17,000 more in the crowd than the busiest day last month when the Olympic Games were on. Although this is a milestone for the Paralympics, let's hope that the crowds continue to grow as time goes on.
5. Astonishing gold win in the swimming pool
One of my favorite events to watch is swimming. On Thursday (8th) I tuned in to watch the 100m S6 backstroke final, and I'm really I did as China's Zheng Tao had an astounding race! As the race progressed he seemed to faster, giving himself a very impressive lead ahead of his competitors. I could not believe how fast he was in the water! Needless to say, Tao took home the gold for himself and his country.
6. Compassion for fellow athletes
Another fantastic moment witnessed in the Aquatics Stadium was a very endearing exchange between Australia's Lakeisha Patterson and USA's Jessica Long. Patterson took gold in the women's 400m S8, beating the previous world record in the event, which was held by Long, while Long won the silver medal.
As Jessica was being interviewed after the race, Patterson came by and apologised for winning the race – she obviously felt bad for beating her role model's record. But Long was all smiles and told Patterson not to worry, that she was happy she won. The two embraced, and Long continued with the interview and her praise of Patterson. It was remarkable to see such grace, humility, and compassion amongst these world-class competitors. This is what it's all about, lifting everyone up.
7. Visa Paralympic Hall of Fame
The Visa Paralympic Hall of Fame opened its doors to five new members on Friday: Junichi Kawai, Chantal Petitclerc, Franz Nietlispach, the late Neroli Susan Fairhill, and coach Martin Morse. All joining the ranks of this prestigious group, the induction ceremony had 125 attendees, all able to get a glimpse of some of the many successes of these new inductees. The contributions of these new Hall of Famers only help to foster the spirit of the Paralympics. Congratulations to the new class of inductees!
8. Making history for Cape Verde
Gracelino Tavares Barbosa made history for Cape Verde by winning his country its first Paralympic medal. Barbosa won bronze in the 400m T20, and was clearly ecstatic about his accomplishment. So too was Cape Verde's president as he called Barbosa to congratulate him personally. I can't imagine all of the emotions that Barbosa must have been feeling, but it must have been pretty great have been in his position. That surely will be a day that he and his country will never forget.
9. Brazil's first gold and the USA's humility at defeat
As I was watching some of the events on Thursday, I caught the end of an interview with USA's Lex Gillette (also another great name; seriously, I'm jealous of some of these names). Lex won silver on Wednesday in the long jump, giving the USA its first medal of the Rio Paralympics.
Lex, who is blind, was leading in the event on Thursday until his last jump – the deciding factor. Sadly, Lex did not perform as he would have liked to and Brazil's Ricardo Costa de Oliveira ended up with the gold. Despite Lex's disappointment, he had nothing but kind words for Ricardo, and he even cracked a few jokes. I was inspired by Lex's composure and the way he handled defeat with dignity. He is a true champion and I sincerely hope there are many gold medals in his future.
10. One athlete breaking two world records
While we are on the topic of the long jump, I'd be crazy not to mention France's Marie-Amelie le Fur. As she was jumped her way to a gold medal on Friday in the T44 long jump, she also broke the world record. Not only did she break the world record once, but she broke it twice in the same event. That's right, twice! I don't know how that is even possible, but le Fur did it. She ended up with a jump of a whopping 5.83m to win. Simply amazing.
Remember, these awesome moments happened only during the first few days of the Paralympics. Surely, there are many more awesome moments in store!
By James Ian
Check out…
We're tweeting throughout the Paralympics, so join in the conversations on Twitter @DHorizons using the hashtags #Rio2016 #Paralympics.