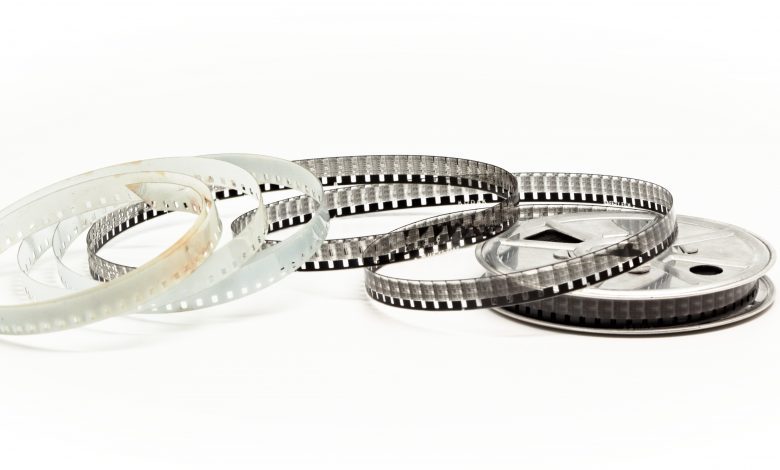 Last Legs is a bitter­sweet comedy-drama about a disparate group of people facing very individual challenges with a physical disability, terminal illness, mental health and trauma. Our writer Emma Purcell spoke to its creator, Steven Dark, about where the idea originated from and what he hopes the film will achieve.
Writer, actor and poet Steven Dark has battled all his life with bipolar and the disabling effects it can have. His film, Last Legs, represents many of the very different struggles that people with mental health problems, disabilities and long-term conditions face.
Steven is currently fundraising to enable him to create a teaser trailer that he can show to potential production companies, in the hopes that it will be commissioned into a full-length feature film.
Can you tell Disability Horizons readers about the film?
The film centres around the relationships between the four characters, who meet weekly at the local community centre for moral support. But, with very different needs and emotions, their meetings often instead increase a sense of antagonisms and tensions between them.
When local government spending cuts threaten to force the closure of the community centre, the group decides to take direct action and organise a vociferous and physical one-day demonstration against the closure, an event that rapidly descends into a chaotic and comedically violent breach of the peace.
Soon after, things are once again thrown up into the air when one of the members – Mr Jackson, who is ex-military and runs the community centre – dies and leaves a tidy sum of money to be spent by the group as they choose. But there is one condition – the decision on how the money is to be spent must be unanimous, an almost impossible task given their personal disagreements.
During one very heated debate of high emotion, one of the members, a young woman who was mute after a trauma, begins to vocalise ­her ambition 'to be on top of the world'. Her reference is to a beautiful framed and glazed painting of the summit of Ben Nevis.
The crazy decision is made, unanimously, that the group will walk to the top of Ben Nevis to draw publicity in support of keeping the centre open. We then follow the drama and the physical, mental and emotional ups and downs that the symbolic and arduous walk to the summit of the peak presents, a challenge that brings to the fore their innermost fears, dreams, hopes, ambitions and regrets and yet, ultimately, unites them.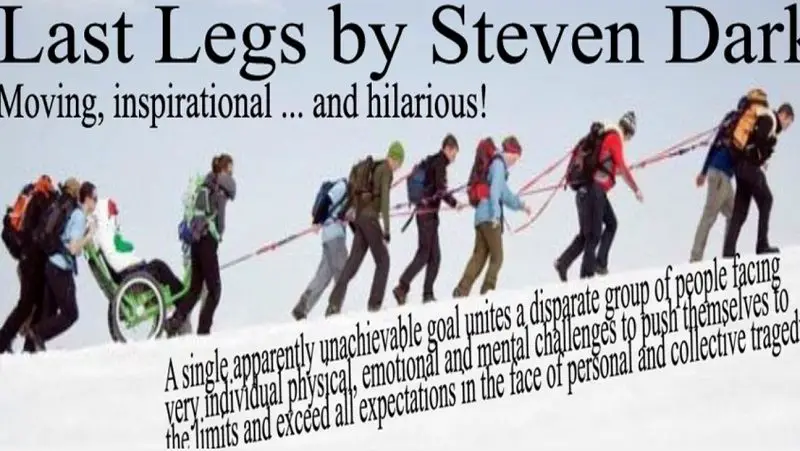 How did you come up with the idea for the story of the film?
There was no single moment of inspiration. I had a vague idea about a group of people who were very different and, in some cases, quite antithetical to each other, yet brought together by a common goal.
I initially started writing about Odessa, who has Turner's Syndrome, a relatively unknown condition among the general public. I cast her as the volunteer co-ordinator at the centre, and her character took shape as the lead. I also started writing about her relationship with her very ambitious and materialistic boyfriend, Nathan, a peripheral but essential character.
As I wrote the story simply flowed, almost (though I dislike the term) as if it were 'channelled'. But this is a common experience when I write. I'm never quite sure where the ideas come from.
Do you already have cast and crew ready to film?
Unfortunately not. The main issue, as always, is funding, and I'm looking to publicise the project to raise awareness and interest with a view to securing funding.
Will all the cast have disabilities or conditions related to their characters?
Hopefully, yes. Where possible, I would prefer to cast disabled actors. But, of course, this depends on the availability of suitable professional actors with specific challenges.
Also, writers don't always have the opportunity to be involved directly in casting, but this is something I would seek to actively influence.
How will the comedy be presented among the tragedies in the film?
The comedy lies within two main areas. Firstly, it'll come from the very individual and strong characters, and their sense of humour, or lack, thereof. For example, there is a scene where two guys. Peter and Dennis, are fighting over whether Dennis's bodybuilder magazine is a gay magazine. Peter, who uses crutches, and Dennis, who uses a wheelchair, wrestle to the floor, causing a mix of amusement and scorn among the other characters.
Secondly, the situations the characters find themselves in. For example, the scene where the group stage a public protest to raise awareness of the centre's closure will be comedic in itself. It will descend into chaos and results in their mass arrest and subsequent court appearance.
Have you written films before and have any been picked up by production companies?
In 2010 I wrote a full-length comedy horror entitled After Dark. It's essentially about a woman named Sara who uncovers a terrible and shameful secret about her late granddad. She takes comfort in her boyfriend, a member of a goth metal band, who used a uija board to make contact with her grandfather. Consequently, each member of the band comes to a grim end, all except for Mariella, who then uses her position to form a relationship with Sara and take advantage of her.
Despite some interest from well-known actors and the director Lindsay Anderson, it wasn't picked up by any production companies at the time. I still have hopes that it will be made in the future, but my focus is now Last Legs.
How has living with bipolar affected your work and the way you write?
That's a difficult one. I became aware of my bipolar in my mid-teens, so it's been with me throughout my life, as has my writing. It is, therefore, impossible to know how my writing may have been without it.
That said, my writing is perhaps more optimistic and less self-focused now than it used to be. But whether that is due to a lessening in both frequency and intensity of depressive attacks over the years, or because I am older (I'm 57), I don't know. I imagine, as with most things, that it is a combination of both.
It is certainly true that in the past my writing was more of a cathartic and immensely therapeutic process, rather than for any real expectations of being published or 'known'. However, these days, I'm more seriously driven to share my work for entertainment and inspiration.
I hope that 'Last Legs' will be entertaining, humorous, intensely moving and profoundly inspirational. My aim is for it to demonstrate that, regardless of, or perhaps because of, our physical, mental or emotional limitations, that every one of us has the ability to push themselves above and beyond, and to surpass whatever we believe we are capable of, despite whether those limitations are thrust upon us or self-imposed.
What is the plan for the trailer and what will it show?
It won't include any complete scenes, but excerpts and snippets of the characters and the situations they face, both individually and collectively. A few examples include:
Odessa and Annette separating wheelchair user Dennis and Peter fighting, crutches being flailed around.
The comedic demonstrations, including the two elderly and blind sisters desperately trying to tie themselves to railings with a very, very long scarf they knitted just for the occasion.
Everyone packed into a coach and disappearing into the distance up the motorway past the sign for 'The North'.
The logic of this is to show the context and indicate their individuality and personality and the comic disagreements between them punctuated with Annie's vocalisation which is then the real beginning of the story as they set off for Ben Nevis.
Do you feel there is a gap in the market for a film like this?
Absolutely. There are not enough films depicting disability, and certainly not within the tragic-comedy genre.
In the past, soaps such as Coronation Street, Emmerdale and Eastenders, haven't had visibly disabled characters. It's getting better, but it's not enough – they still often focus too much on the disability, not the person. I was interested to read the article on the Disability Horizons about the Emmerdale actor James Moore on making disability 'normal'. It is a sign that things are changing towards portraying disabled people's lives, rather than simply focusing on their disability.
This is very much the case with Last Legs – it centres around the characters differing and colourful personalities, not their disability. I would hope that my commitment to involve as many disabled actors (and crew) as possible will also be some small contribution to the growing and very positive trend towards portraying disabled people as people, and focusing on what they're capable of, rather than what limits them.
What do you hope audiences will gain from this film?
Inspiration. The triumph of hope over despair. Each of us has the capacity to overcome limitations and exceed all expectations in the face of personal and collective tragedy.
To find out more on this project and how to donate to the funding, visit Steven's Crowdfunder page.
By Emma Purcell
You can read more about Emma by visiting her blog, Rock For Disability.
More on Disability Horizons…