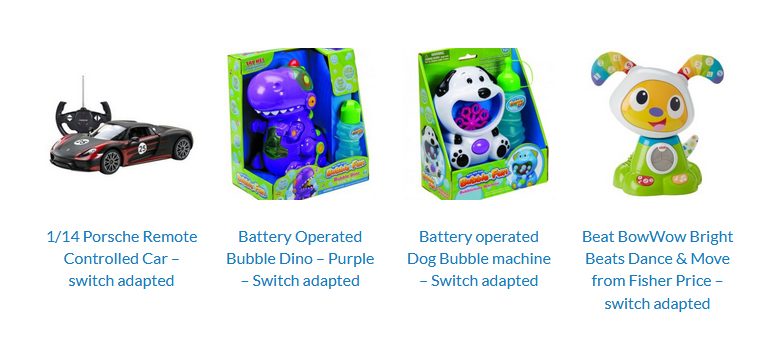 News
Adapted toys for disabled children on sale for Christmas
Epsom design charity, MERU, is now offering a range of toys specially adapted for children with disabilities. Controlled via an accessible button or switch, they're not only available for Christmas, but will also be all year round too.
Young children learn how the world works through play – especially cause and effect. A lot of early years toys involve squeezing the toy or pushing a button to make something happen.
However, for many disabled children, this can be difficult, as they don't have fine motor skills or may have other impairments.
These toys are aimed at making learning about cause and effect more accessible. It may seem like a small thing for a child to be able to press a button and make a toy sing or light-up. But the first realisation that 'if I do this, then something happens', is a crucial part of development.
So, a disabled child that's introduced to switches or accessible controls via an adapted toy will be gaining the basics of how to go on to control a powered wheelchair.
The fun and exciting adapted toy range include everything from remote controlled cars and Scalextric sets, to the adorable Fisher-Price BeatBo. They can all be used with a range of different types of switches or buttons that are easier for children with disabilities to use.
To find out more, or to buy toys specially adapted by MERU visit meru.org.uk/shop or the DHorizons Shop.
By MERU charity
More on Disability Horizons…
Let us know about your involvement in your local community by emailing us at editor@disabilityhorizons.com, joining us on Twitter and Facebook, or commenting below.