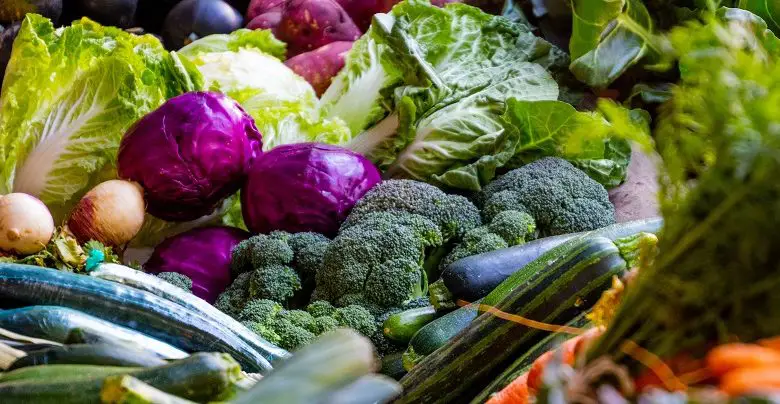 Throughout the coronavirus outbreak in the UK, supermarkets have continued to trade, both in-store and online, in order to feed the nation during the lockdown. Special measures have been put in place to keep both customers and staff safe during this unprecedented time.
For disabled people and those in one of the 'vulnerable' groups, the challenges can be even tougher. To help make it easier, we have collated all the information on how you can access supermarkets safely and get priority access to online deliveries.
UPDATED: 2nd July 2020
Shopping for 'clinically vulnerable' and 'extremely vulnerable' groups
Those considered to be in the 'clinically extremely vulnerable' group, who have been advised to 'isolate' and 'shield' for 12 weeks, should be getting priority with supermarket deliveries.
You're likely to have received a letter from the NHS or your GP. Visit our guide on 'isolating' and 'shielding' explained for more details on what they mean for you.
If you're in this group or have received a letter asking you to 'shield', register on the government website at this address: gov.uk/coronavirus-extremely-vulnerable.
Your details will then be passed onto the supermarkets, enabling them to unlock delivery slots for you ahead of everyone else. Once your details have been verified, you should receive a letter with more information.
In addition to this, the government is sending free food parcels to thousands of people within the 'clinically extremely vulnerable' group who have no friends or family to help.
The parcels, which will go out weekly, will include food staples, such as pasta, cereal, fruit, loo roll, tinned goods and biscuits.
However, as of the end of July, the Government plans to pause 'shielding' and therefore stop Government help with food parcels. It says there will still be help available from NHS volunteers and councils. Visit our guide to getting help when shielding for more details.
For those who aren't in the 'clinically extremely vulnerable' group or who haven't received a letter, but believe they are at additional risk, there are still options available with the supermarkets and organisations offering help – read on for more.
Coronavirus: measures in supermarkets for disabled customers
In all of the big supermarkets, procedures have been put in place to ensure social distancing is adhered to. This includes:
only allowing a certain number of people into a store at once
ensuring two metres is kept between people queuing to get in
people shopping are keeping two metres apart
and screens up in front of cashiers.
Some stores have also changed their opening hours, so please check your local store before heading out. This is to allow for restocking and for those who are in the 'vulnerable' group or are key workers to shop alone – more on this below.
Although many of the restrictions on foods have been lifted, most supermarkets are still placing caps on popular products, such as pasta, tinned tomatoes, toilet roll and UHT milk.
It's worth noting that the Government has now advised that people wear a face covering when they're inside a building, such as a shop, and unable to socially distance and stay two metres apart. See our guide to wearing personal protective equipment for more information.
Dedicated opening times between 8am and 9am every Monday, Wednesday and Friday for elderly and disabled people.
Online delivery slots and click and collect services will be prioritised for 'vulnerable' customers.
Registration for new online customers is now open to everybody, but customers who are vulnerable will still get priority access.
It is no longer limiting slots to one a week ​per customer but it will keep this under close review.
It is not accepting new Delivery Pass applications, which allows free deliveries for orders over £40.
Sainsbury's Careline Team allows 'vulnerable' customers who cannot use online shopping to order their groceries over the phone. The number is 0800 328 1700.
Customers who rely on friends, family and local communities to collect their groceries for them can get a Volunteer Shopping Card to enable people to shop for them easily in store.
Currently, there are no allocated in-store shopping times for elderly or disabled customers, although it has enlisted volunteers from Marie Curie and CLIC Sargent charity shops to help those customers shop.
Morrisons is partnering with Deliveroo to allow customers to have groceries delivered from one of 130 Morrisons stores within a 30-minute time frame. Only 70 essential household items are available through this service.
Alternatively, there is a phone line (0345 611 6111) for those who can't order online.
There are also 'simple-to-order food packages' (see example below), which contain £30 worth of essential foods and are delivered straight to your door.
Morrison Cafés has launched takeaway services in 402 of its stores. Customers can order over the phone by calling 0330 808 9733 and collect within 30 minutes. You can also get it delivered by Deliveroo or order and collect in store.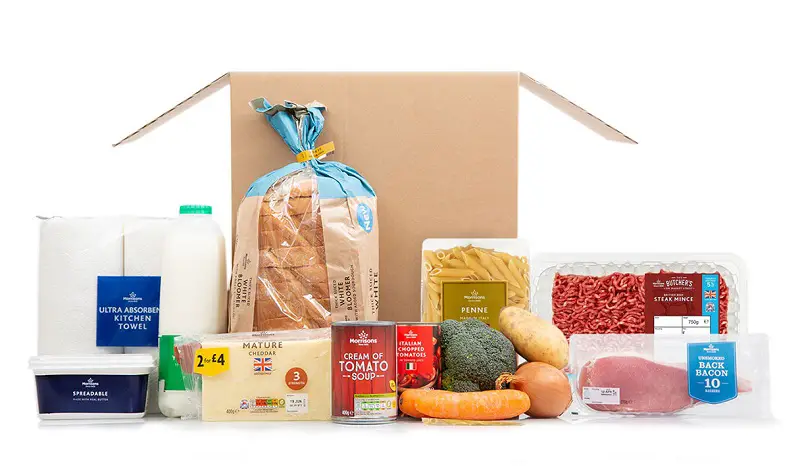 In-store, older and 'vulnerable' people can shop alone from 9am till 10am on Mondays, Wednesdays and Fridays in all but Tesco's Express stores.
Online delivery slots are being prioritised for 'vulnerable' people and Tesco plans to increase the number available.
Priority delivery slots will have an 8-hour delivery window – either from 10am to 6pm or 2pm to 10pm. On the delivery day, 'vulnerable' customers will receive a text to let them know when the 1-hour slot is within the chosen window.
People can now book more than one delivery slot at a time so that they can plan ahead. However, there is a limit of one order a week.
You can now buy a Tesco Volunteer e-Gift Card and email it to whoever is doing your shopping.
Delivery slots are being prioritised for the most 'vulnerable'. Asda has emailed those customers in England to offer them first access. There are plans to expand this to Scotland, Wales and Northern Ireland.
Vulnerable customers can also benefit from free delivery when placing an order and the opportunity to book a weekly recurring slot.
It has also introduced a Volunteer Shopping Card – a contactless and safe way to allow others to shop for you without sharing your bank account details.
There currently aren't any dedicated shopping times in store for 'vulnerable' customers
The first hour of opening will be dedicated to older and 'vulnerable' people.
It is also offering an e-gift card for self-isolating customers who want to organise payment for groceries delivered by volunteers, friends or family members.
Delivery slots are available, with at least 25% prioritised to the elderly and 'vulnerable' customers.
M&S has set aside the first hour stores are open on Mondays and Thursdays for 'vulnerable' and older customers.
It has launched a new online Food Boxes to support those who are self-isolating. There are a few options, including boxes with essentials and a few treats, and seasonal vegetable boxes (see below). Each customer can only buy one box.
M&S has also partnered with Deliveroo to deliver food through M&S outlets in BP stores. Customers need to order through the Deliveroo app and the order must be a minimum of £10.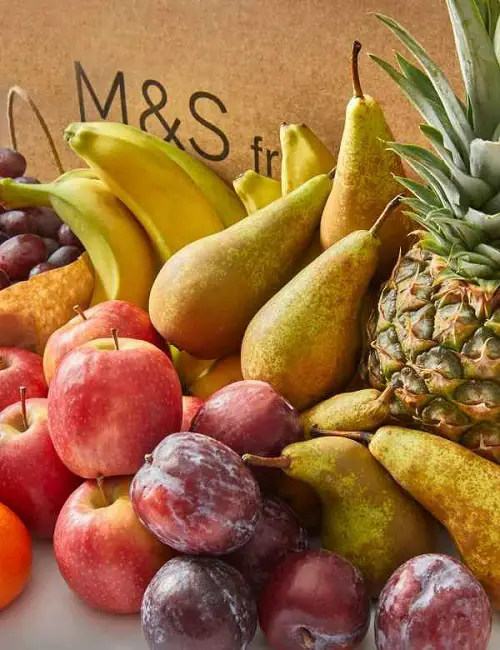 Iceland is no longer offering priority hours in line with customer feedback, instead offering all customers the flexibility to shop in-store at any time of day.
Iceland is now limiting online delivery slots to older and 'vulnerable' people. These slots will become available six days in advance.
Stores now have a shopping hour for 'vulnerable' customers, carers and NHS workers from 8am to 9am Monday to Saturday and from 10am to 11am on Sundays.
You can purchase a Community Shopping Card that you can give to a friend, family member or volunteer for them to do your shopping.
Co-op has online deliveries. However, delivery slots are limited so be sure to keep checking regularly. It also notes that, where slots are available, you will only be able to order up to 20 items. The service is expanding at pace. By the end of 2020, Co-op expects the service to be available from over 650 stores UK wide through the online shop, or through partnerships with Deliveroo.
Co-op also partners with Buymie (in Bristol) and Starship Technologies whose autonomous robots (picture below) deliver to home in as little as one hour (with no limit on basket size) from eight stores in and around Milton Keynes, including Newport Pagnell and Bletchley.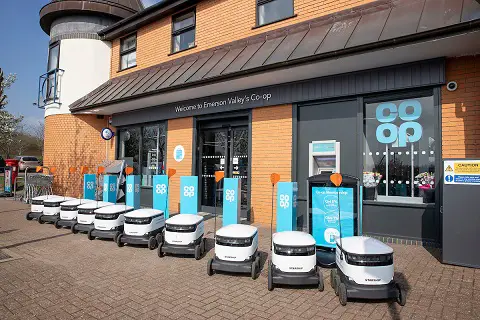 Aldi stores are opening 30 minutes early Monday to Saturday for the elderly and 'vulnerable'. In England and Wales, customers can browse and collect their products during this early period but cannot purchase until the store officially opens to the rest of the public. In Scotland, purchases can be made during this time.
Online orders are available, but the full range of products are not available. Deliveries take between three to five days and there are not priority slots for vulnerable customers.
Aldi has launched a £19.99 essentials food parcel for people needing to isolate at home. It has 21 items in it, including toilet roll and tinned food, as well as a few treats. It can be ordered online and will be delivered for free.
Lidl stores continue their normal opening hours and do not provide any special opening times for elderly or 'vulnerable' people.
Lidl does not provide online delivery.
An assistance bell is located at the entrance of stores, and a member of the team will provide further assistance when the bell is rung.
If there is a queue at the entrance of the store and you have difficulty queuing, make yourself known to the security guard or member of the team at the front who will give you priority entry.
Lidl stores have communication materials around the store in large font detailing changes in place. It has also introduced customer information audio announcements, which include social distancing awareness.
Whilst stores are encouraging customers to shop on their own where possible, if customers require assistance with their shopping they may be accompanied by someone who can support them. This also applies to single-parent families and their children.
A member of staff will also be able to help customers who may be unable to complete their shopping whilst adhering to the social distancing measures stores have in place.
We asked all the above supermarkets how long these measures will be in place and whether priority slots for disabled customers will remain once shielding has been paused in August or after the initial Covid-19 crisis has passed.
Unfortunately, none of the stores were able to confirm a decision at this stage. As soon as we find out more information on the supermarkets' future plans, we will share them here.
Alternative ways to food shop
It's worth looking at local farm shops and small groceries as many are offering delivery and have a supply of fresh produce.
Farms to Feed Us has put together an online database of small-scale farmers, growers, dairies, wineries, bakeries and independent ships selling directly to customers. But be aware that not all are offering delivery.
You can also try the following food delivery services:
You could also try Approved Food and Fare Share, organisations that aim to redistribute food not sold by supermarkets to people. They deliver food across the UK and don't sell anything past the 'use by' date.
In addition, customers in England who are at a higher risk of coronavirus or are 'vulnerable' can refer themselves (or a family member) for help with food and essential items from the NHS Volunteer Responders programme by calling 0808 196 3646.
Lastly, try Our Community, which connects people together locally who can help with everything from getting food to picking up prescriptions.
The Sunflower Lanyard Scheme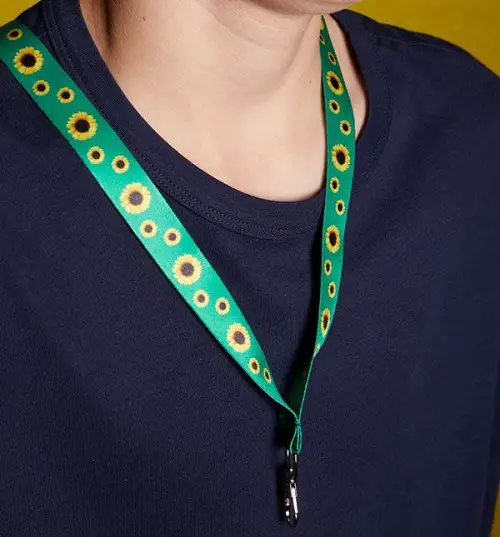 If you have a disability or long-term health condition that isn't obvious, we recommend getting a sunflower lanyard to wear. The lanyards are recognised by many of the major supermarkets and are a sign to supermarket staff that you have a hidden disability.
Disability Horizons reader, Michelle Roberts, told us that she found her lanyard useful when accessing the shops:
"I go with a carer to Sainsbury's. We have been able to bypass the queue to enter the store after explaining the situation, ie. that I need a carer to shop and can't go during the 'special' time because I'm not visibly disabled.

To make it easier this week, I took my sunflower lanyard and my carer showed his ID card. I got a magnificent service!"
We spoke to Paul White, who is part of the Sunflower Lanyard team. He explains how the lanyards can benefit disabled people during the Covid-19 pandemic:
"The sunflower lanyards are recognised by a number of stores that are still trading during the coronavirus lockdown. There is a map on our site showing the location of stores accepting the sunflower lanyard near you.
Whilst the lanyards do not officially guarantee that the wearer can access one of the elderly/vulnerable shopping hours that many of the stores are running, the staff at each supporting store are trained to recognise it. Due care, attention and patience, as was the case before this pandemic, is still being given to the wearers.
The sunflower products are designed to enable the wearer to visibly demonstrate they have a hidden disability. We have recently added a shopping/exercise ID badge to our range as a visual reference that the wearer is out for their daily exercise or to shop for essentials."
If you have a hidden disability and feel you would benefit from a sunflower lanyard, you can simply get one for free by contacting the relevant business through their customer service departments. Or you can purchase one from the Hidden Disabilities Store.
Do you need a mask exemption card and lanyard for use on public transport? Buy one now from the Disability Horizons Shop!
Disabled people managing grocery shopping during Covid-19
We know that a number of disabled people have struggled to get online delivery slots, something that's essential for the many self-isolating for 12 weeks. So we asked a number of people on social media to share their experiences of accessing groceries during the lockdown.
Our writer, Emma Purcell, who runs the blog Rock for Disability, told us about her experience of online shopping with Sainsbury's: "I was lucky enough to receive an email saying I'd been recognised as a priority customer. But I still wasn't able to find a delivery slot straight away.
Eventually, I was able to book a slot every Friday for midday for the last three weeks, but this took persistence. The trick is to keep checking the website regularly. The slots all appeared unavailable at the beginning, but free slots did appear after a while.
If you can find a slot, no matter how far in advance, book it. You can continue to amend your order until around 11 pm the night before your delivery date."
Disability blogger and activist Fi Anderson was able to get a priority pass from Asda, despite not being a regular customer at the retailer. She explained:
"It took three weeks to receive my NHS text putting me in the 'extremely vulnerable' group. I had struggled to get a delivery slot while self-isolating up to that point.
Thankfully, Asda emailed me the night before the government text finally came through to say I'd been awarded a priority pass. We've actually shopped at Morrisons for three years, but we didn't receive any information from the store.
Hats off to Asda for taking us under its wing despite not having shopped with them in years. It's such a HUGE weight off now."
Unfortunately, not all disabled customers have been as fortunate.
Linda Cox said: "I am on the 'high risk' list and have had a letter, but I can't get a Tesco spot. This is despite receiving an email to confirm I can have someone to help me shop as I can't stand in a queue. My son is having to drive from across town to shop for me."
Another disabled person, who wishes to stay anonymous, said they're struggling to access groceries too: "I can't get online delivery and I was told by one supermarket that I wasn't disabled enough to access the 'vulnerable' hour.
Thankfully I have a neighbour who gets the odd bit of shopping for me. But I'm surviving on Slimfast shakes made with powdered milk!!"
How have you been managing with your groceries during self-isolation? Have you found a way to shop successfully? Share your stories on Facebook or Twitter @DHorizons.
By Disability Horizons
More on Disability Horizons…