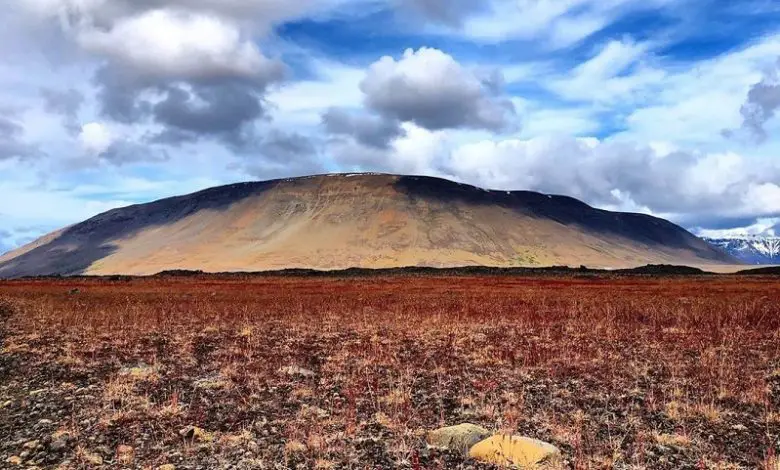 Roesie Percy is a blind photographer who has a real passion for photography and exploration. Our writer Zubee talked to her about her experiences as a photographer, what motivated her to get behind the camera and how she became confident in her chosen career path. She hopes her story will inspire other disabled people to go out there and achieve their dreams.

Please can you tell Disability Horizon readers a bit about yourself?
I'm a 19-year-old from Bristol and am registered blind with no central vision, limited peripheral vision and limited depth perception. I'm currently studying photography at the University of Plymouth and am in my first year.
I'm also a rower at my university and have been taking part in the sport since I was 12. It's the perfect sport for me as you don't really need to use your eyes – it's all about feeling the movement of the boat. I've also made some really good friendships over the years through it.
In my spare time, I also like to listen to music. It's rare you'll ever find me without at least one earphone in! I also like being with friends, going to the gym and exploring, be that on local walks or whilst travelling around different countries.
I like to think that I'm an adventurous person. Last summer, I went on an expedition to Iceland with the British Exploring Society (BES), and in October 2018 I went sailing on a tall ship in the English Channel.
Both expeditions were truly life-changing. I was taken out of my comfort zone and given the opportunity to learn about my own strengths and capabilities, leaving me more confident, resilient and striving for adventure.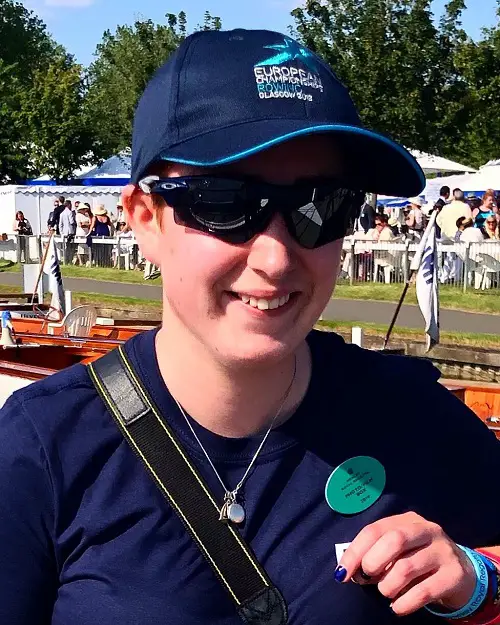 What or who inspired you to get into photography?
My whole family has always been into photography as a hobby. When I was about 11, my dad said I should create an Instagram account to document what I capture. Since then I have been taking photos of anything and everything.
What type of photographs do you like to capture?
It's a bit of a mix. When I started photography, I used to be quite broad in what I captured. But, nowadays, my main genres are modern architecture, long exposures in busy metropolitan cities and sports, predominantly rowing. This is quite varied, but I enjoy all of them for different reasons. 
I also love to photograph beautiful landscapes and nature on the trips I have been on, and my favourite thing is sunsets. The colours always strike me as beautiful.
What challenges have you faced as a blind photographer and what have you done to overcome them?
My biggest challenge is my own confidence; I'm very critical of my work. My standards are quite high so it takes a lot for me to be happy and satisfied with something.
I think the best way of dealing with this is to not ask loads of people for their opinion. Everyone's opinion will be different, so it's good to only have one or two.
But at the end of the day, it's your work and if you don't like it, you're the one who can do something about it! So now I always try to trust my gut instead of simply asking others.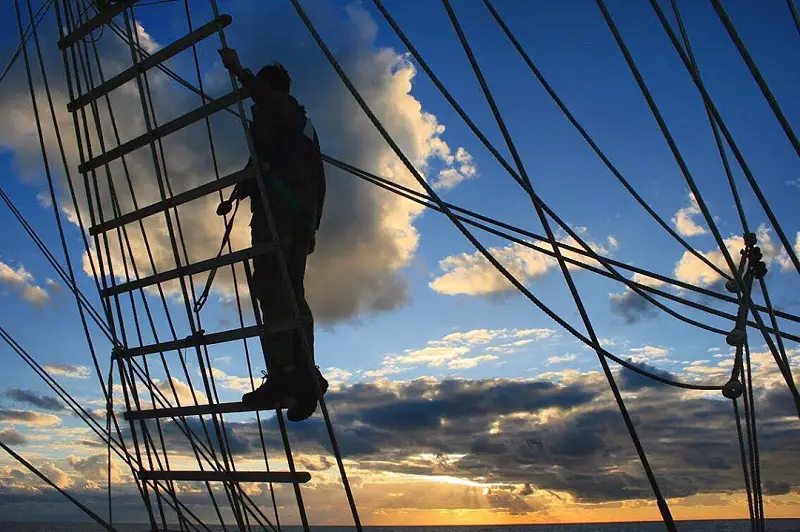 Another challenge I've faced has been getting used to new equipment. As a visually impaired person, it's very hard for me to deal with a change, even if the differences are very small. That's why, once I get used to something, I like to stick to it.
This first happened in April last year. I had just broken up for the Easter holidays and had accidentally left my camera at the university. I was meant to be going to London to shoot the Oxford-Cambridge boat race, and then to Ghent in Belgium for a training camp.
Luckily, my dad had his Nikon camera with him, which he kindly said I could use. I was forced to embrace the change, otherwise, I wouldn't have been able to photograph at all! However, since using a Nikon camera, I haven't looked back.
You didn't use to be as confident in your photography, or as a person. What changed things for you and helped you to develop?
My experiences on the expeditions with BES really helped me gain confidence in myself. When I applied to take part in its pilot expedition, I was going through a stage of anxiety and I didn't really know where my future was headed.
The first outing involved four days of outdoor living on Dartmoor and then five days on a tall ship in the English Channel. I was pushed past my usual limits. I proved to myself that I have the strength to achieve whatever I set my mind to. It was the same when we went to Iceland too.
On all of the expeditions, we don't have access to a mobile or social media. This lets me focus on what was happening at that moment. It meant that I had time to think about what my ambitions were and have a bit of a reset mentally.
When I came back, I had more confidence in my photography and applied to study photography further at university.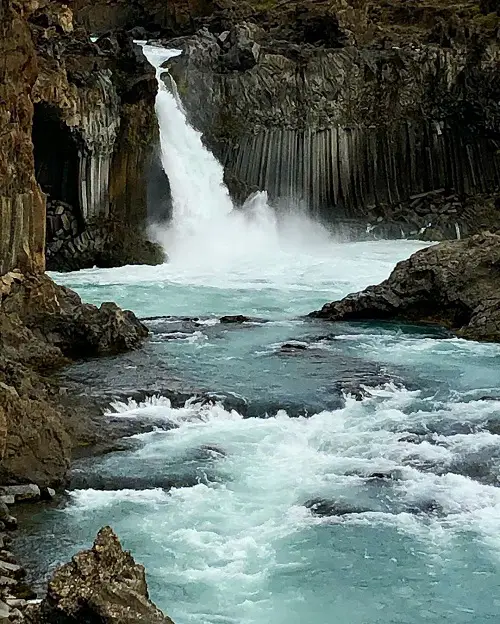 Do you have a special technique you use to capture the perfect shot?
Some people say that I have a "good eye", which means they think I can spot something and instantly know the right composition, snap it and move on. I think that I do have an element of this, but I also look out for big, bold shapes and colours.
I don't have a lot of central vision, which means that I can't see the detail, so I look for high contrast instead. When it comes to framing the image to make the perfect shot… I'm not sure. Sometimes I have to try a few different angles. To me, the riskier the angle, the better the photo will be.
What do you enjoy most about being a photographer?
I'd say it has to be the feeling of joy when a photograph turns out 'right', whether that's to be expected or not.
The image below, for example, was meant to be a clear overhead image, but it ended up being a, what I like to call "a fortunate accident". It's one of my best images now.
I also love seeing how appreciative people are of my images. That's what gives me the adrenaline.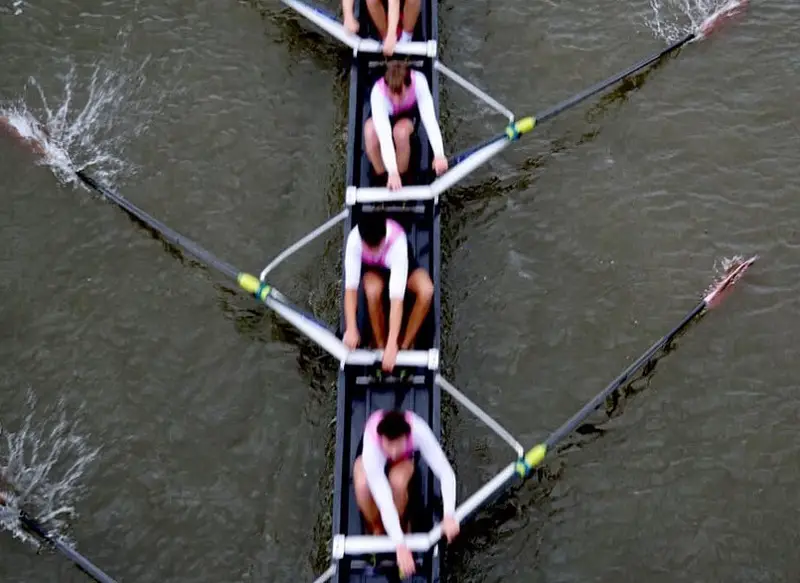 Describe the process of taking a photograph, what things would you say need to be taken into account to capture the perfect image?
There isn't a structural process, but I do have a few things that I tend to consider when I'm about to shoot something. 
Lighting conditions – It's good to get the right light in the shot. For example, when the sun is out, it is usually best to have it behind you so that the image isn't over-exposed. Also, depending on the time of day, having the sun behind you can generate some quite dramatic effects.
Composition of the image – The angle matters. Sometimes the more obscure the angle, the better the image turns out to be. 
Are there any particular skills you need to get into photography?
No, not particularly, although it does depend on the type of photography you want to get into. The main skill I think you need is patience and being able to adapt to change.
Describe your dream photography assignment?
There isn't one specific 'dream assignment' that I could describe, but there are three things I would love to do someday.

Be part of an expedition to climb/trek to the top of a volcano and photograph the views.

Photograph some of the US rowing events, such as the Head of the Charles Regatta in Boston and the Harvard-Yale Boat Race

Be a photographer for a travel company and photograph different parts of the world. I'd particularly love to capture the Swiss Alps, Everest Base Camp and some different cities around the world.
What has been the highlight of your career so far?
It has to be the Henley Royal Regatta 2019. I applied for a press pass, which allowed me to go into the press tent and onto photo stand in the middle of the river.
I was really nervous because it was such a big event over five days. All of the other photographers were really lovely and supportive, which put me at ease. I even had an article written about me in the US Rowing magazine Row2k!
I soon got into the swing of things and, honestly, it was the best experience I have ever had! I gained so much from it and am really proud of the images that came out of that event – you can see some of them on my website A Blind Photographer.
The other highlight was being able to capture some amazing shots whilst on the expedition to Iceland. I was in unknown territory, and the landscapes were unlike any I'd ever experienced before.
The image below was taken about three-quarters of the way up the mountain that we had climbed. There are some views that literally take your breath away… this was one of them.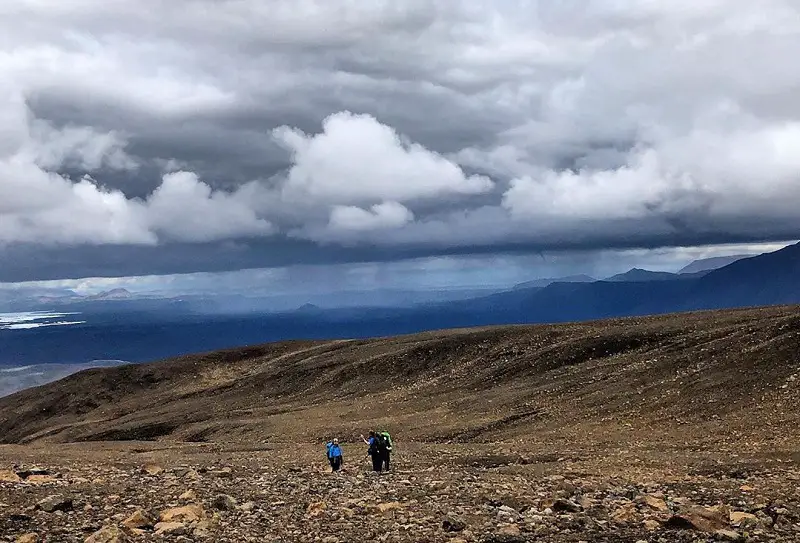 What are your top 5 tips on becoming a successful photographer?
Be patient – Not everything will come straight away. Some things are trial and error.
Know your kit – You need to know how to use your camera and all the equipment, especially when you're out shooting on your own. 
Be open to change – You could be put in a situation where you have to adapt to change quite quickly. You might not want to, but it could turn out for the better.
Triple check EVERYTHING before you go out on a shoot. Check you've got all your equipment as it's easy to leave something behind. I've had a fair few occasions where I've either forgotten to put an SD memory card in my camera or to take a spare battery with me. So just check you've got everything and take spares.
Be open to people helping you.
What advice would you give other disabled people who may wish to start a career in photography?
I think the biggest piece of advice I can give is to start from the beginning and work your way up. Start with photographing everything you can to find out what you like focusing on.
Think a little bit about how you're taking the photographs. Think about the angle, the lighting, the environment – everything. Try to be a bit different in how you take your photographs because that's how you'll stand out.
What are your goals and aspirations for the future?
Once I finish studying, I would like to go on to have a successful career in the field. I'd also like to fulfil all of my aspirations of travelling to different places in the world and photographing many different things. The first place I'd like to go to is Everest Base Camp in Nepal.
Interview by Zubee Kibria
To see more of Roesie's images, visit her website A Blind Photographer and follow her on Instagram – a_blind_photographer. If you want to get in touch with Roesie, you can email her on roesiepercy@gmail.com. 
More on Disability Horizons…