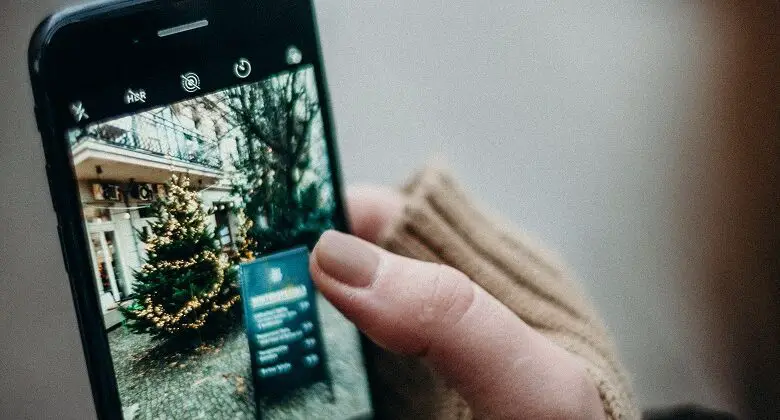 Christmas is normally a time to spend with family and friends – sharing food, traditions and experiences that give us that Christmassy feeling. Covid-19 means that Christmas 2020 will be very different. But that doesn't mean you can't still get into the Christmas spirit.
Here, our writer Lucy Currier rounds up 18 Christmas-themed tours and experiences to put you and your loved ones in a festive mood, all from the comfort of your own home.
Virtual Christmas markets and city tours
Set in the grounds of Charlottenburg Palace, this market in Germany normally has more than 250 stalls selling all things festive with enough Christmas lights to give you a warm fuzzy feeling.
This year, you can immerse yourself in the atmosphere of it through the magic of a 360-degree tour of it (recorded pre-Covid, like many of the tours on this list). Those lucky enough to own virtual reality headsets will get even more out of the experience.
This is only a short video, but it showcases London in all its glittery glory. The lights are sparkly, the Christmas trees are huge and there is even some cheesy Christmas music in the background.
If you would normally be visiting Hyde Park at this time of year for your Winter Wonderland fix, then this video of last year's event should keep you going until next year, when Covid-19 will hopefully be a distant memory.
Ever thought of to going Vienna for Christmas? Well, now you can, from the comfort of your own home.
Settle in for this 16 minute YouTube tour that gives you glowing views of the market and surrounding scenery. However, you may want to mute the repetitive loop music and play your own Christmas tunes while watching.
If you'd prefer to interact with a Christmas market, then check out this Manchester Christmas offering, made available via Google Maps.
Use your mouse to look around and move through the market and left-click to view things up close. You can also use the arrow keys on your keyboard, which I found to be smoother than using the mouse.
Not as slick as some of the others, but still interesting, this tour was put together by someone holding a camera, probably on their smartphone, and walking around New York at Christmas.
They walk past 5th Avenue, the Rockefeller Center, and the Radio City Music Hall. There is a lot of traffic noise, as well as some bad language.
But, despite this, I was still impressed by the lights and shop fronts, making it an interesting way to spend half an hour. So why not mute it and add your own Christmas music and snacks for a great family-friendly activity?
This market has already been live since 13th November but runs until Christmas eve. The link takes you to a webpage that lists all the companies taking part in the virtual market and categorises them, according to what each sells. The categories include:
arts and crafts
home and garden
clothing and accessories
food and drink
pets,
Clicking on a link will take you to that company's website where you can buy their merchandise. Lots of independent businesses and unique gifts can be found there, so it's ideal of a bit of Xmas shopping as well as entertainment.
Virtual Santa's grottos and experiences
If you wish every day was Christmas, then you'll want to visit Google Santa tracker where are you can play games all year round.
View how many days it is until Christmas and, later, track the man himself on Christmas Eve as he delivers presents around the world. It's a perfect way to keep your kids occupied.
A selection of videos following Santa, his elves and the all-important reindeer as they prepare for Christmas. Some videos are in English, others are in Spanish.
Whether you know him as Father Christmas or Santa Clause, wouldn't it be exciting to see where he lives in Lapland? If the answer is yes, then I completely agree with you!
When I looked, Father Christmas and his elves must have been sleeping, but it was still nice to see his neighbourhood.
Join Father Christmas in his sleigh pulled by reindeer in this immersive animated video! Fly through the skies and see the wonderful sights whilst listening to some festive music.
Unfortunately, this year you cannot go to see Father Christmas in a grotto, sit on his knee and request a present. However, you can do so virtually.
Having joined forces with Autism Together, all proceeds from the experience go to the charity to help support people with Autism and their families. Prices range from £5 to £17.
The charity is also streaming a free Christmas concert on the 10th of December.
Costing £25.99, the proceeds from Virtual Santa, which includes a chat with Santa himself through zoom, will go to the South West Children's Hospice.
Virtual Christmas sights and shows
If you've ever wanted to tour an igloo or Father Christmas's home town of Rovaniemi, now you can, thanks to Google Maps.
The images switch between the igloos, the beautiful Arctic Snow hotel and the surrounding countryside. You can also use your mouse to navigate around them. If the page is blank when it first loads, you may need to click the compass in the bottom right of your screen. Happy exploring!
Race with dogs in a beautiful snow-covered wonderland! Through the wonder of technology, not only do you experience riding behind huskies while in the warm, but you can also use your keyboard arrows to get a good look at your surroundings.
The experience does take a bit of loading and does buffer a lot, but it's worth it. I recommend loading the page and letting it sit for a least five minutes. Constantly press the arrow keys and you'll feel like you're racing along this amazing national park in the Artic.
This is something a little bit different as you can interact with the characters on the screen by pressing the interactive buttons.
Get the full experience of shouting "he's behind you!" and "boo!" at the baddies as they come on screen. If you have kids or are a big kid yourself, this is an experience not to miss. It does cost though – £20.
Free pantomimes are being shown by the Glastonbury Street and Musical Comedy Society. Snow White and the Seven Dwarfs has already been shown, but you can catch up via the website and YouTube.
Jack and the Beanstalk and Goldilocks and the Three Bears will be shown later this month – visit their website at the link above for more details.
Carol services are a major tradition for many families at Christmas. This year things will obviously look a little bit different, but luckily there are plenty of virtual carol services online. Clicking the link above will take you to a service with readings as well as all your favourite carols.
If you're just looking for carols, The Alzheimer's Society is hosting a carol service on the 17th of December 2020. Tickets are free, but the charity would welcome donations.
By Lucy Currier
More on Disability Horizons…