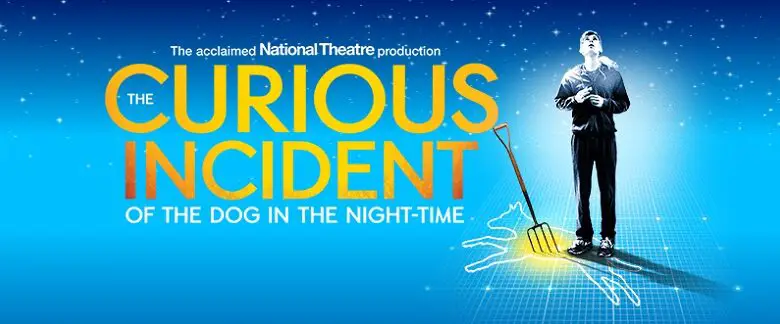 Accessible and adapted performances of the National Theatre's multi-award-winning production of The Curious Incident of the Dog in the Night-Time will take place in 2022 – starting on 5th January in London with a relaxed and sensory show and a captioned performance. 
Read on to find out what the shows will include and read an interview with actor Conor Curren, who shares the lead character of Christopher in the show and is autistic himself.
Throughout 2022 on its UK and Ireland tour, there will be a number of access performances of The Curious Incident of the Dog in the Night-Time, including audio-described, BSL and captioned performances at various tour venues.
In London, a relaxed and sensory-adapted performance will take place at Troubadour Wembley Park Theatre at 2pm, and a captioned performance at 7pm.
The relaxed and sensory-adapted performance is for anyone who would benefit from this type of show, including anyone who identifies as autistic, has a learning difference or epilepsy.
Access tickets for the Wembley relaxed and sensory-adapted performance can be booked for £25 via access@kxtickets.com. The show is suitable for anyone 11 years and over. Tickets are subject to availability.
For the captioned performance, email the same address for further details of access rates and availability.
The relaxed and sensory performance will take place in a more relaxed environment where audiences can make noise and move around the auditorium if they want or need to.
Parts of Troubadour Wembley Park Theatre will be made available as a quiet or 'chill out' space, where audience members can relax if they need time away from the auditorium.
The performance will also include technical changes made to the production, such as adjustments to light, sound and special effects, for anyone with sensory sensitivities.
A visual story for The Curious Incident of the Dog in the Night-Time is now available to download. It details the venue accessibility and facilities, as well as the show itself.
About The Curious Incident of the Dog in the Night-Time
Hailed as a "beautiful, dazzlingly inventive show about the wonders of life" (Evening Standard), The Curious Incident of the Dog in the Night-Time is directed by Marianne Elliott (War Horse) and adapted from the best-selling novel by Mark Haddon.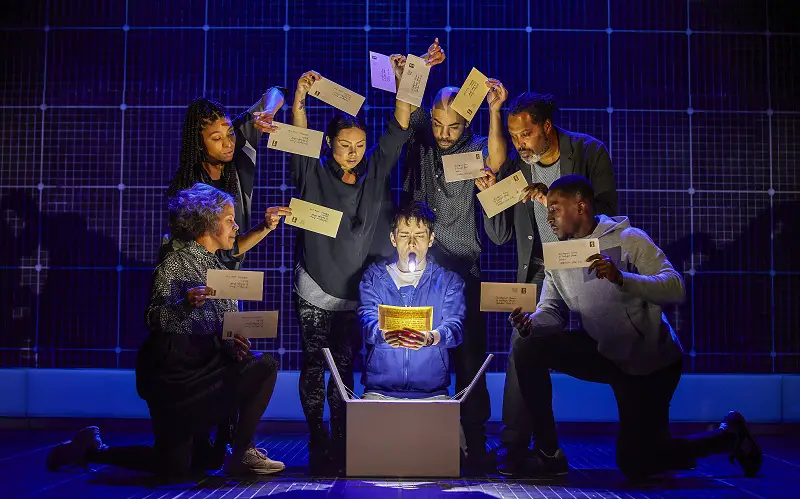 It focuses on the life of fifteen-year-old Christopher, who has an extraordinary brain. He is exceptional at maths, while everyday life presents some barriers.
He has never ventured alone beyond the end of his road, he detests being touched and he distrusts strangers. When he falls under suspicion for killing his neighbour's dog, it takes him on a journey that upturns his world.
Since 2012, the show has been seen by more than five million people worldwide. The winner of seven Olivier Awards, following its New York premiere in September 2014, it became the longest-running play on Broadway in over a decade, winning five Tony Awards®.
The Curious Incident of the Dog in the Night-Time will be on tour across the UK and Ireland in 2022. Accessible and adapted performances will be announced throughout the year – check back at this article for more details.
For further information on the tour and venues, please visit The Curious Incident of the Dog in the Night-Time tour page of the show's website and select your chosen venue.
Tickets are subject to availability, so BOOK NOW to avoid disappointment – email access@kxtickets.com. 
You can visit the Troubadour Wembley Park Theatre website for more information on its Covid-safety measures. The theatre regularly reviews and updates its policies in line with government guidelines.
Conor Curren on acting in The Curious Incident of the Dog in the Night-Time
What appealed to you about the character of Christopher?
A big part of it was Christopher's imagination. The way that he sees the world is so honest, so true and so unique. That was a massive drawing point as well as the fact that we see everything he sees.
The play is essentially through his eyes so it's a great opportunity to do a really in-depth character study and see things the way he sees them.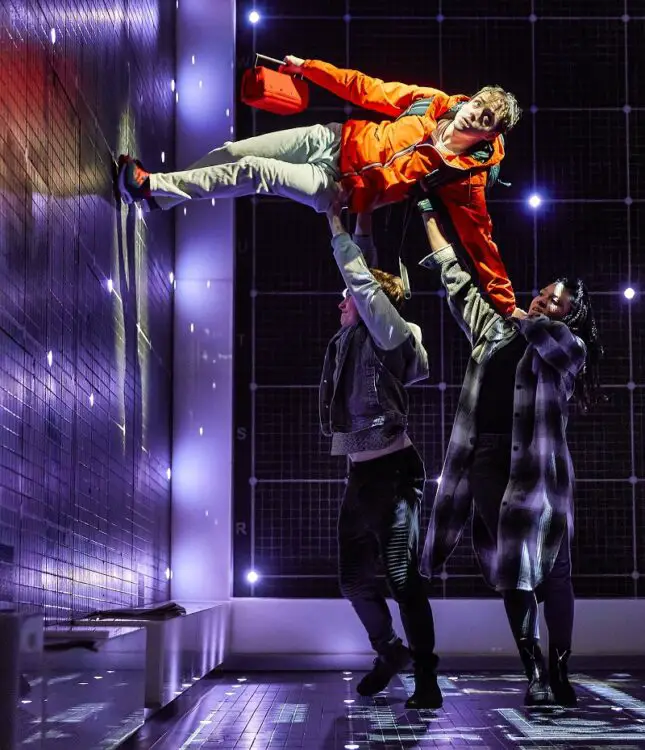 What challenges does the role present?
Physically it's a massive challenge. I'm using muscles I've never used before so it's about getting fitter and getting used to the movement pieces and the fluidity of it.
Another big challenge is the speed and the precision with which this character thinks. I'm far less intelligent than he is so it's about trying to achieve the quickness in which he thinks and arrives at a thought and the directness of that.
You identify as autistic. How important for you is representation in the industry?
It's a big step forward to get neurodiverse actors playing neurodiverse roles. It's something that the industry is addressing and it's great because if an actor has these life experiences I suppose you could say it's one less thing to focus on, so they can really just get right into the nitty-gritty of the character.
I also think with younger people it gives them someone to look up to. I probably needed that when I was a kid, watching actors and thinking, "Maybe I don't belong in that kind of world".
It's a very extroverted and extravagant world and my personality wasn't like that, so I thought, "Being neurodivergent, I don't belong in that industry".
But from working in it, I've discovered there are so many actors, writers, directors and creatives who are neurodivergent. People in the audience can hopefully see there is absolutely a place for them in this industry, as indeed there should be.
The play premiered in 2012 but in what ways does it feel timely now?
It's absolutely timely now in pretty much every way. Although society has changed a lot since 2012, I do think that for a lot of neurodiverse people society is still a minefield in a lot of ways.
For myself growing up as a teenage boy, it certainly was and we still don't make society as accessible as it should be. There's a long way to go and this play is really important in that respect.
Also, there are universal themes about family, lies and betrayal – things that are completely timeless and completely human.
I think that's why this play will continue on and on, and it's incredibly informative. It's a deep dive into someone's neurology that we don't often see on stage. It's so inspiring and it's also a spectacle. It's such an immersive experience.
Do you think we need more plays like this to attract young audiences?
Absolutely. We need more plays like this, we need films like this, we need books like this which bridge a gap for people who don't normally go to the theatre or wouldn't be interested in the arts. Not only could seeing a show like this inspire people to go into the arts, but it also builds empathy and understanding.
What are you most looking forward to about taking it around the country?
I'm really looking forward to seeing places I've never been to before. Even though we're a small island, there are a lot of places I've never been to before and I like travelling a lot.
This is my first tour and, in fact, it's my theatrical debut. When I was in youth theatre I did Black Out for NT Connections in Edinburgh at the Lyceum and that was my first big stage experience. But is my first professional theatre gig, which is really exciting.
BOOK NOW to see the relaxed and sensory performance of The Curious Incident of the Dog in the Night-Time at Troubadour Wembley Park Theatre on Wednesday 5th January 2022 at 2pm and a captioned show at 7pm – email access@kxtickets.com. 
By the National Theatre
Photo credit: Brinkhoff-Moegenburg
More on Disability Horizons…