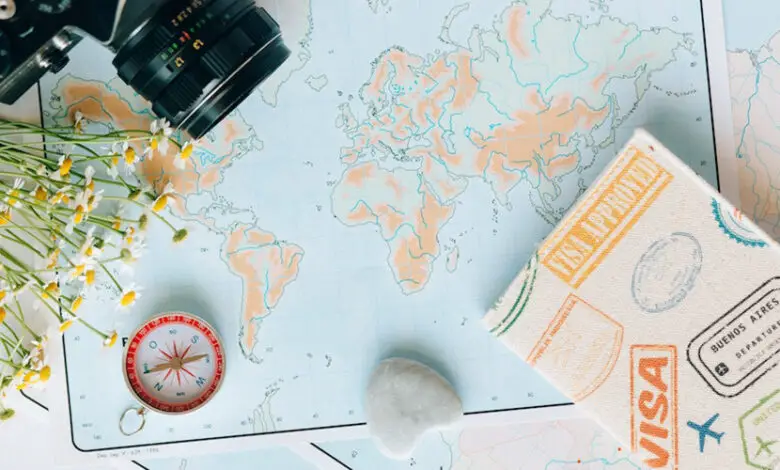 Do you love travelling but need some adaptable aids to make your next trip away stress-free? Well, look no further as on the Disability Horizons Shop we have a whole range of travel accessories that will make your journeys easier if you have a disability or health condition.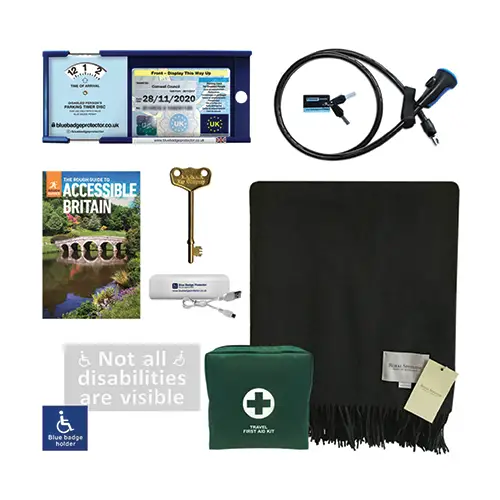 Designed to promote accessible, safe and stylish travel, this disabled driver's accessory set is ideal for a long car journey.
The set offers superb value with the contents valued individually at more than £90. All of the items have been selected using only the best quality materials and suppliers from within the UK.
The disabled driver's accessory set includes:
portable power charger
travel first aid kit
double Blue Badge anti-theft device
accessible 'NKS/Radar' toilet key
two Blue Badge driver stickers
the Rough Guide to Accessible Britain book
royal Speyside 100% woollen blanket to keep warm in emergencies.
This disabled driver's accessory set would be particularly good if you have recently passed your driving test, are about the head off on a road trip or if you travel the country a lot.
Find out more about exactly what's included in the disabled driver's accessory kit.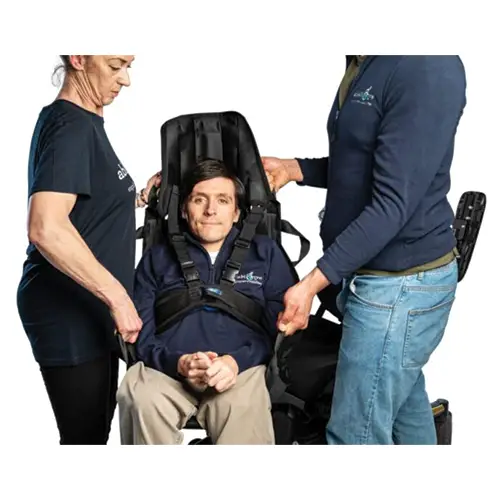 A fantastic and discreet sit-in manual transfer sling that has been designed to be useful in a whole manner of situations, such as air travel, as well as taking part in sports and leisure activities, such as swimming, boating, skiing, theme parks and so much more.
The AbleSling Lite has eight strong handles for manual lifting and can be used by two to four lifters. It is available in two different sizes – child and adult. The comfort of the AbleSling Lite means it can be sat in all day long in case repositioning is required.
Find out more about the AbleSling Lite and browse the size options on the Disability Horizons Shop.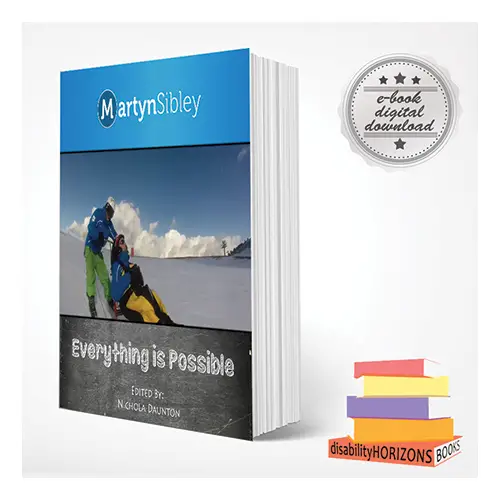 Looking for a good book to read on your travels or need some inspiration for your next accessible holiday? Then check out this autobiography by our Co-founder and disabled adventurer Martyn Sibley.
This e-book follows Martyn, who has spinal muscular atrphy, from his youth growing up in St Ives, Cambridge, to his jet-setting adventures across the globe – crossing continents to taking part in endless escapades.
Treat yourself to Martyn Sibley's travel memoir Everything is Possible.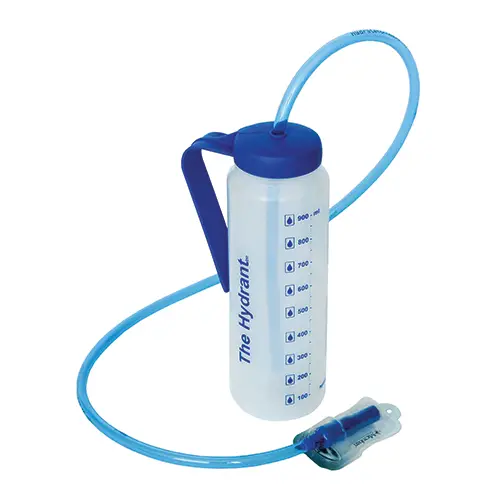 The Hydrant water bottle is a high-quality, leak-resistant water bottle with several unique features to help provide you with hydration whilst on the go.
The bottle includes a long tube and bite valve that allows you to drink hands-free without assistance. It also has a curved clip handle that allows you to attach it to beds, belts, buggies, wheelchairs, bikes, sports equipment and more. It it available in a standard 750ml or 1L bottle or as a 500ml sports bottle.
Check out the Hydrant water bottle set on the Disability Horizons Shop.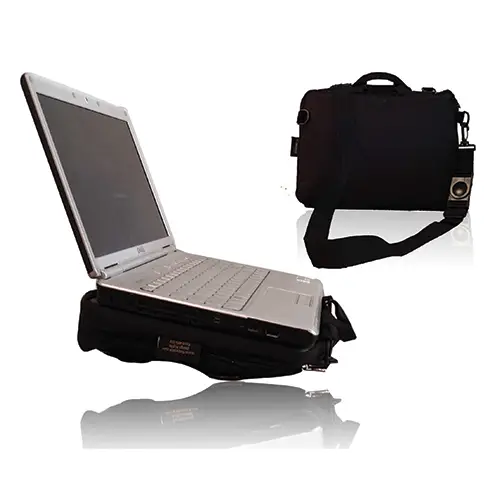 This mini wheelchair lap tray provides a sturdy and steady flat surface ideal for working, eating or playing on your trips away, no matter what the location.
It can also be used as a bag, which can hold electronic devices, toys and arts and crafts. Ideal for car or train journeys and using at your holiday destination.
Find out more about the Mini wheelchair lap tray and bag on the Disability Horizons Shop.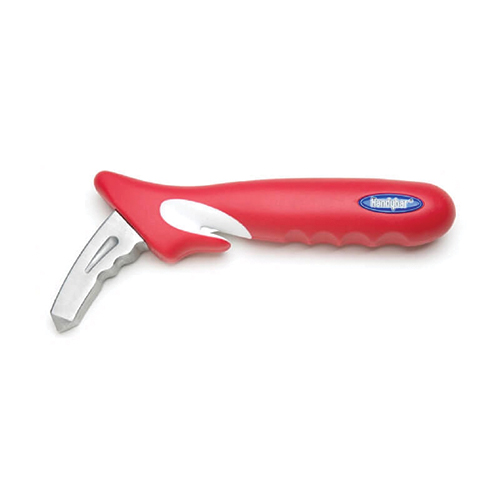 This handy bar is a simple, pocket-sized tool that fits in the door latch of any vehicle to provide a supportive grab bar – an ideal everyday aid if you have mobility issues and struggle to get in and out of the car due to painful joints or back problems.
The non-slip Handy Bar is crafted from durable materials that provide a steady and secure bar to grab to help eliminate the risk of falling when transferring from vehicles. The Handy Bar's innovative multi-tool design also includes an integrated seat belt cutter and glass breaker in case of emergencies.
The compact, portable design means it can be easily stored in the glove compartment of your car, or in your bag, so it is always to hand.
Head to the Disability Horizons Shop to buy yourself a Handy Bar car transfer aid.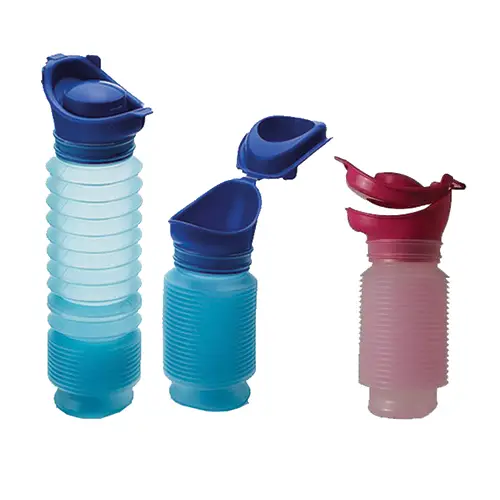 Uriwell is a range of unisex portable urinals for people with disabilities and health conditions who may have difficulty accessing public toilets.
They are particularly useful if you have issues with controlling your bladder and need to pee urgently. So, if you're in the car or somewhere that doesn't have a toilet nearby, then the Uriwell portable urinal is perfect.
It comes in a choice of blue or pink and is ergonomically designed for use by both men and women. The bottles can hold up to 750ml of urine and have a tight lid that will stop spills, even when stored on its side.
The Uriwell is made of durable plastic and its concertina design means it can be folded down for compact storage.
You can buy a single Uriwell portable urinal for £8.95 or buy a Uriwell Happy Family travel urinal set for £22.95, which includes a pink, blue and kids frog design bottle.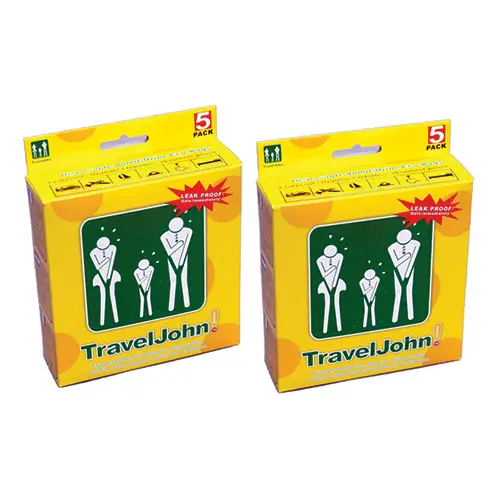 If you have issues with motion sickness, morning sickness or vomit symptoms relating to a health condition, you'll want to have easy access to a sick bowl or bedpan when travelling or when you're out and about and can't access a public bathroom.
The TravelJohn sick bags are a great solution as they instantly absorb bodily fluids and turn them to gel, preventing mess, odours and spillage, and enabling easy disposal.
The sick bags have an 800ml capacity and are non-toxic, odourless and spill-proof. You can simply peel and seal the sick bag when needed.
They are an eco-friendly paper design, waste disposal safe and can be thrown away in everyday rubbish.
You can buy a set of TravelJohn sick bags on our Disability Horizons Shop now.
There are many more travel accessories available including mobility aids, wheelchair accessoriesand disability aids for cars.
By Disability Horizons 
More on Disability Horizons…