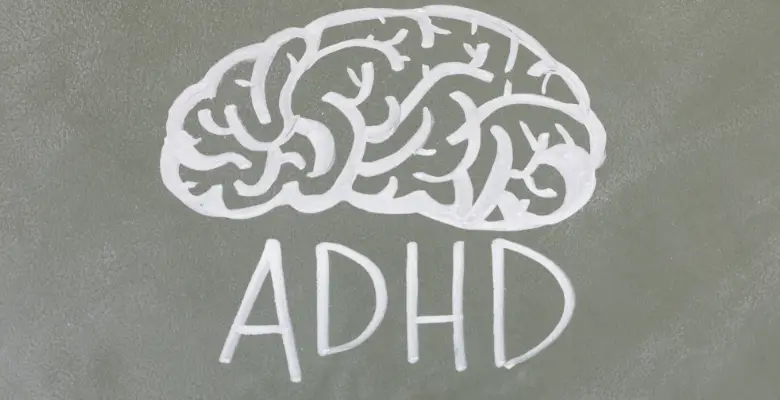 British comedians and TV personalities Johnny Vegas and Sue Perkins recently announced they've been diagnosed with Attention Deficit Hyperactive Disorder (ADHD) in their 50s.
The NHS describes ADHD as a condition that affects people's behaviour with restlessness, trouble concentrating and impulsiveness among its effects.
Most cases are diagnosed when children are under 12 years old, but sometimes the condition is diagnosed later in childhood and sometimes in adulthood.
For adults with ADHD, medicine is often the first treatment offered, although psychological therapies, such as cognitive behavioural therapy (CBT), can also help.
According to ADHD UK, it is estimated there are 1.9 million adults with ADHD in the UK.
Other celebrities who have gone public with having been diagnosed with ADHD in adulthood include the musician Shaun Ryder, the presenters Ant McPartlin and Richard Bacon, the comedian Rory Bremner, and model Erin O'Connor.
Johnny Vegas diagnosed with ADHD aged 52
Comedian and actor Johnny Vegas revealed on BBC Breakfast that he was diagnosed with ADHD last year at the age of 52.
The Lancashire-born stand-up and actor is best known for acting roles in the TV comedy series Ideal and sitcoms Benidorm and Romantic Getaway, as well as appearances on shows including The Last Leg and Taskmaster.
Away from the stage and screen, Johnny recently shared on Radio X that he is getting into sculpturing, runs his own glamping holiday park and bought himself a helicopter.
So the tide came in and said "Hey soft lad, give us all those worries over everything and nothing and I'll take 'em back out with me"
As ever, thank you Crosby ❤
Its been a busy day for a big daft busy head but all grand now x pic.twitter.com/9pLO8vRkfZ

— Johnny Vegas (@JohnnyVegasReal) January 15, 2023

Asked on BBC Breakfast what the condition meant for him, Johnny said:
"It's that sense of disorganisation and doing basic tasks. Everybody has an element of it. It's how strong your filter is, I think.
When you don't have a filter at all, very simple things become very time-consuming. It's like, [I'll say] I'll shift that cup, and then you have 10 other ideas and you haven't shifted that cup, and then three weeks later that cup's still there and somebody's like, why haven't you shifted that, and it's become this monumental task and it's built up.
It's just, I suppose, how your brain organises itself. I always knew I was disorganised … but [the diagnosis] helps make sense of a lot of things at school. I'm just on the verge of learning about it."
He added: "It's made me who I am" and speculated whether "that chaos" had helped him to be a better standup comedian.
In some respects, you can go back and look at it with regret, but I've had a bit of a charmed life, so it's no regrets," he said.
"I know now and it helps you make changes, I suppose, as you want to get more responsible later in life. I don't see it as defining me."
Johnny mentioned that he had the same agent as the broadcaster Sue Perkins, who recently said she had received a similar diagnosis.
Sue Perkins reveals ADHD diagnosis on social media
Broadcaster and comedian Sue Perkins recently revealed her diagnosis of ADHD at the age of 53.
The former Great British Bake Off host appeared to disclose that she recently discovered that she has the condition, and that "everything made sense" when she received the news.
Sue opened up about her condition while responding to a Twitter post written by Gomez guitarist Tom Gray, who told his followers that he believed he could have ADHD.
I have fully crept. Once I had the diagnosis, suddenly everything made sense – to me and those who love me. Wishing you well on the journey, Tom x

— Sue Perkins 💙 (@sueperkins) January 4, 2023
The "Rhythm & Blues Alibi" guitarist wrote on Twitter: "I'm creeping towards an ADHD diagnosis. Strongly advised to do it to help me but more likely help people who have relationships with me."
He added: "Never realised before how object permanence is such a problem for me. Staying in touch rarely if ever occurs to me. I can only apologise."
Replying to the tweet, Sue offered reassurance and revealed that she had been diagnosed with the condition too.
"I have fully crept," she wrote. "Once I had the diagnosis, suddenly everything made sense… to me and those who love me. Wishing you well on the journey, Tom."
Sue previously revealed that she was diagnosed with a benign brain tumour in 2015.
She told Radio 4 favourite Desert Island Discs that despite it being "benign so it's not in itself a worrying thing", it caused "epic destruction" in her life.
The comedian undertook blood tests as part of the culinary TV show The Supersizers, in which she and fellow presenter Giles Coren ate unusual food and subsequently had a series of medical tests to see the impact the diet had on her.
Last year, Sue hosted her own Netflix series, Sue Perkins: Perfectly Legal, in which she confronts middle age by taking an adventure through Latin America.
She takes on things you'd never be allowed to do in the UK, such as being deliberately shot while wearing a bulletproof vest, being attacked by fireworks, taking drugs and performing extremely offensive rap.
By Emma Purcell 
More on Disability Horizons…