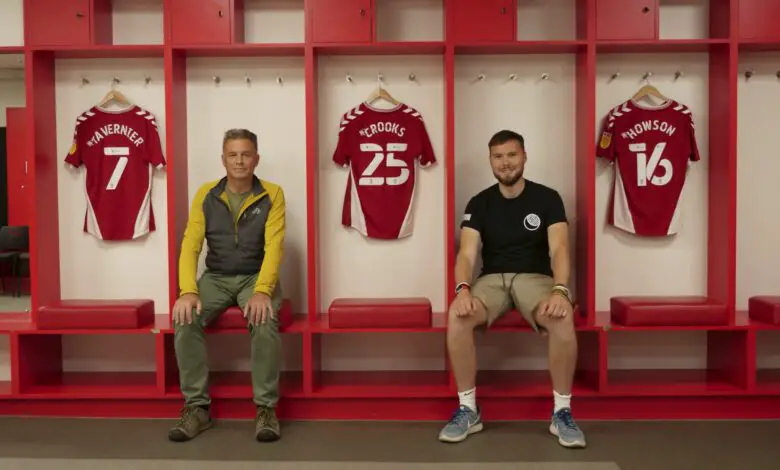 In a BBC documentary titled Inside Our Autistic Minds, Chris Packham meets autistic people from across the UK and helps them create short films to reveal to their family and friends what's really going on inside their minds.
UPDATED: 20/02/2023
Since sharing his own autism diagnosis with the world, naturalist and presenter Chris Packham has been flooded with letters and emails from other autistic people, frustrated that their friends, families and co-workers don't understand them. So in this series, Chris wants to bridge the gap.
By teaming up with top filmmakers, graphic designers, animators and musicians, Chris helps a group of autistic people create short films to reveal to their family and friends how they're truly feeling inside – what's really going on in their autistic minds.
Chris Packham supports autistic people find their voice
In this two-part documentary, Chris helps four individuals living with autism create films to share what really goes on inside their neurodiverse minds.
Murray Bruce – non-verbal autistic campaigner and son of radio DJ Ken Bruce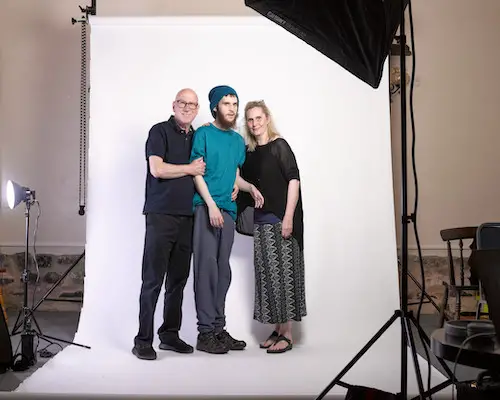 Murray Bruce is a 20-year-old non-verbal autistic man and the son of Scottish radio presenter Ken Bruce.
In the documentary, Ken talks of the "painful irony" of him making a living from speaking while his son Murray is non-verbal and communicates using a letter board.
Ken, 72, who is set to move from BBC Radio 2 to join Greatest Hits Radio, said: "It has struck me as cruel as an adult who talks for a living – and it's not lost on Murray either.
I talk a lot and because Murray's utterances on keyboards are so few and far between, what he says has a real influence. Each word has to be treasured."
Murray had no real form of communication until age nine when, during one of many assessments it was discovered that he had taught himself to read and spell.
Nowadays, Murray is a strong and active campaigner for assuming competence in non-verbal individuals.
He is a vehement campaigner for changing the minds of those who associate non-verbal with non-intelligent.
Despite also having apraxia, Murray now advocates through beautiful typed poetry and poignant life observations. He writes with incredible and descriptive insight.
Flo Taylor – autistic comedian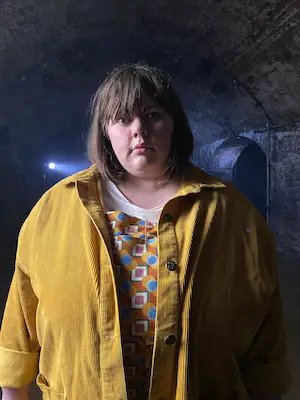 Chris helps an autistic comedian – Flo Taylor – reveal to her mum what's really going on inside her head. The 29-year-old grew up in Salisbury and said she always knew she was different, but didn't understand how.
She never suspected autism, but her stepfather encouraged her to undergo an evaluation in her early 20s.
In her search for answers, she agreed with the intention of ruling autism out as the cause for her differences and problems.
Mentioned in the Salisbury Journal, Flo said: "I was hoping that whatever was different about me could be fixed with medicine or therapy."
Although she was originally anxious about the diagnosis, the revelation was ultimately a relief.
Flo said: "It was an explanation for all the things I did growing up."
Now a comedian, she realised from a young age that making people laugh was a way to stop people from bullying her.
She grew up watching classic comedies such as Laurel & Hardy and recognised the timelessness of comedy, using it as a way to fit in.
Flo said: "If I could make people laugh, they wouldn't bully me."
Flo also learned a lot of her facial expressions and behaviours from television and films.
She said: "I was doing a lot of masking behaviour growing up."
Flo described masking as preparing for the acting role of her life: "I've always acted my whole life, whether I'm on stage or at Tesco, acting as a normal person."
In Inside Our Autistic Minds, Chris helps Flo explain to her mother her different way of thinking.
Flo said: "I've masked for everybody in my life—except my husband—since I was a child, including my own mum."
She added that she hopes the programme can help younger people experiencing social isolation possibly due to autism symptoms.
"I wish that as a teen or as a young person, I'd been able to watch something like that on television."
Anton – an autistic teaching assistant and trance DJ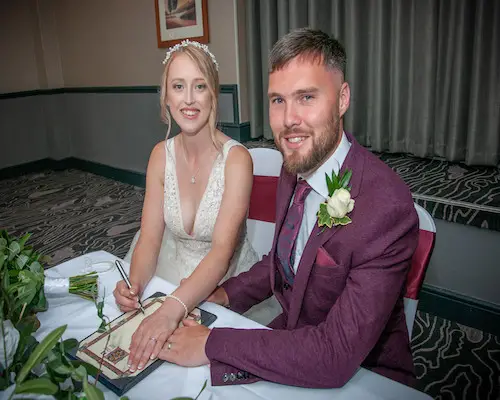 Chris meets Anton, a teaching assistant and trance DJ with a deep love of Middlesbrough FC. He creates a film to share his feelings about change.
Ethan – an autistic student and aspiring rapper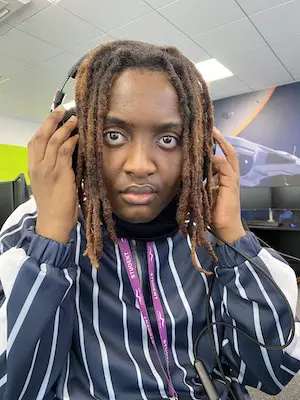 Ethan is a 19-year-old student and aspiring rapper from Essex. He makes a film about his hypersensitivity to noise.
Chris Packham opens up about his life with autism
As well as helping four autistic people make films, Chris also shares his own feelings about being autistic and speaks to health professionals about the neurological disorder.
Chris explains how he was so isolated during his university years that he would sit with a bus conductor because interaction with his peers was so challenging.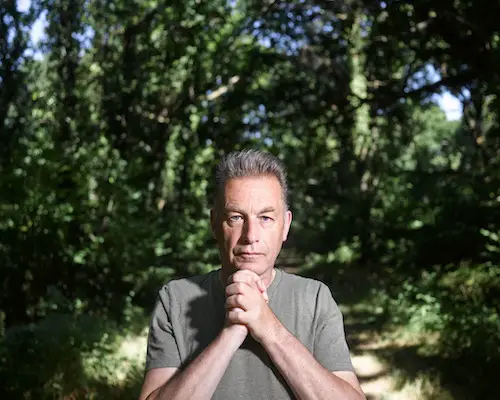 In an emotional interview ahead of the show, Chris spoke of the bullying he endured at school. Chris told of one child who made his life "absolute hell", but added: "I don't want to bear grudges, that's no way forward.
"We may never forget, but we remember less often, that is the key thing. You get past the damaging stage and you learn to manage it.
"You say, 'life is too short for that'."
"But at the same time, the damage is done, it never goes away. It's the soft underbelly of life, isn't it."
On the programme, Chris also meets Dr Luke Beardon, an expert in autistic hypersensitivity, and Dr Punit Shah, who helps him to understand both Anton's restrictive and repetitive behaviours and Chris's own need for order in his life.
Reactions from the autistic community
Following the first episode that aired on 14th February, the National Autistic Society praised its Celebrity Ambassador, Chris Packham, for his inspiring and educational documentary
Caroline Stevens, Chief Executive of the National Autistic Society, said: "We would like to congratulate our Ambassador, Chris Packham, on his brilliant and deeply moving BBC documentary Inside Our Autistic Minds, which shares the stories of four autistic people, Flo, Murray, Anton, Ethan and their families.
We've received an overwhelming response on our social media channels from autistic people and their families who saw their experiences reflected in the programme, but also from viewers who have learned more about autism through watching it.
This is why autistic representation on our TV screens is so important to increase understanding of autism.
Almost everyone has heard of autism now, but too few people appreciate what it's like to be autistic, both the different perspectives, passions and skills autistic people can have, and how hard life can be without the right support.
This is slowly changing as more people in the public eye, and from a range of backgrounds, talk openly about being autistic, and as representation continues to improve, including through documentaries like Inside Our Autistic Minds.
Better public understanding of autism across society could transform hundreds of thousands of autistic people's lives."
Inside Our Autistic Minds will start on Tuesday 14th February at 9pm on BBC Two and BBC iPlayer.
By Emma Purcell 
More on Disability Horizons…