Care and Personal Assistants
Featured Resources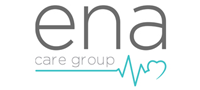 Live-in Care at home by ENA
ENA specialises in providing fully-managed live-in care at home throughout England and Wales. 
Whether you need companionship or some additional help living with a condition such as a Spinal Injury, Cerebral Palsy or an Acquired Brain Injury, our aim is to support and enable you and your loved ones to retain the highest degree of independence in the comfortability of your own home.
Founded in 1994 by Clare and Claudio Duran, ENA simply began to help a family friend return home to her husband from hospital. ENA was one of the very first providers of live-in care in England and as we have grown, we have never lost sight of our family ethos.
Every one of our Carers are handpicked and employed by us directly, in fact, only 1 in 5 live-in carers that apply to work for ENA, make it through to care for our Clients. 
We use up to the minute digital technology which enables you to have greater transparency and control over your care, for loved ones to be reassured, and able to be kept in the loop at the touch of a button from wherever in the world they may be. 
To talk about your care needs, contact one of our friendly team members on 0800 4334 413 or inquire on our website https://www.ena.co.uk
---

Family Assets connects families with leading senior care providers, using data and technology to communicate quality to digital stakeholders such as prospective families, caregivers and referral partners.
---
HomeTouch was founded by NHS dementia physician, Dr Jamie Wilson, to help families find quality, affordable home care. You select your own local vetted carer by viewing carer profiles (including videos) and client reviews. You can message a carer directly or speak to HomeTouch before interviewing the carer in-person.
---

Trusted Care is a comprehensive portal of checked, registered and reviewed care providers in the UK. Search for nursing and care homes catering for all ages and abilities, care providers and much more including reviews and help and advice sections.
---
Origin Care – visit our dedicated page on Origin Care for more details.
---
The Good Care Group -The Good Care Group is a professional provider of award-winning, high-quality live-in home care that enables people to stay living safely and happily in their own home, with dignity, choice and independence. With live-in care you get the benefit of one-to-one dedicated care, something simply not achievable in a care home. Couples are able to stay together without one becoming a burden to the other. Our service is fully managed – we pay the carers directly, provide professional training and support them throughout.
Other links
Please note that our resources have no affiliation to Disability Horizons, but are ones that have been shared by our reader community, other charities and organisations, or paid for by companies to ensure Disability Horizons continues to run. Unfortunately, we cannot verify whether any of these resources are suitable for you and strongly recommend that you make enquiries with the relevant resource to confirm suitability.