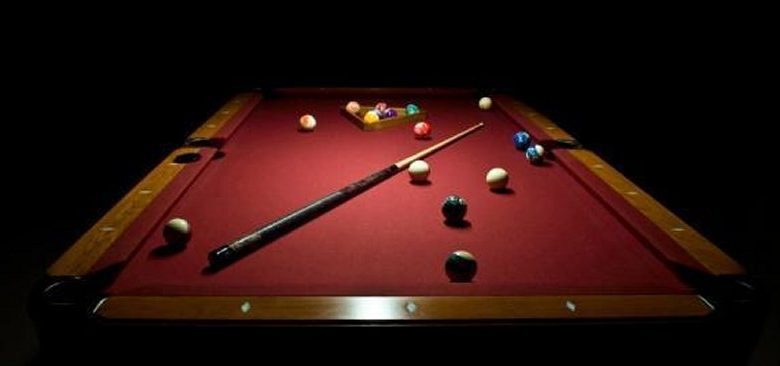 After the London 2012 Paralympic Games the eyes of the world have been on disability sport more than ever before. But how many people know about wheelchair pool or snooker?
My name is Matthew Lester, also known as the Doncaster Destroyer, and I am a wheelchair user and both snooker and pool player.
I have competed in various sports over the last twelve years including athletics, Boccia, wheelchair snooker and wheelchair pool. Athletics and Boccia were both highly featured at the Paralympic Games this year. But I wonder how many people are aware that wheelchair snooker was a Paralympic sport up until the 1988 Games in Seoul?
I have been involved in competitive American wheelchair pool since 2007 and over the last five years have discovered that the sport has little or no barriers between non-disabled and disabled players.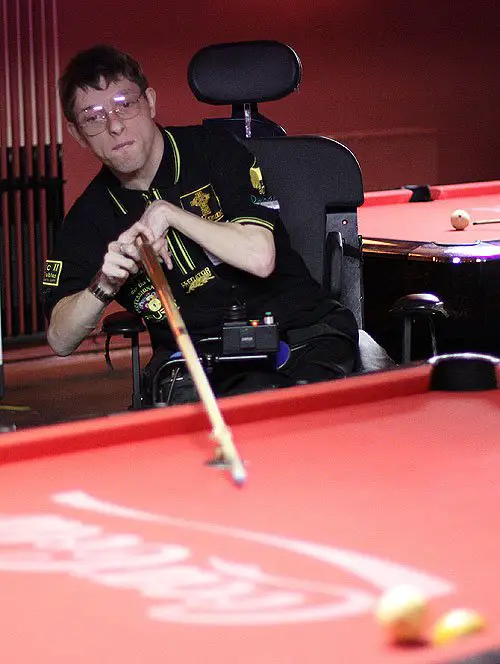 This is especially evident in the UK where a number of British Wheelchair Pool Player Association (BWPPA) players – myself included – have competed in tour or open events with able-bodied pros.
Ask any of the top UK able-bodied pool players to name as many wheelchair players as they can and I would wager most could name at least five. However, if you asked that same question to a top professional wheelchair snooker player, most would struggle to name even one; the game has a little further to go than pool when it comes to equality.
Nonetheless, with so few barriers, these sports are great examples of how sport should be. This is, in fact, true of all cue sports, which encompass a wide variety of games played using a cue stick, as they are probably the only sports where disabled and non-disabled players can compete against each other with no adaptations or changes to the rules.
Let me also point out that wheelchair pool players don't just make up the numbers in mainstream events. There are quite a few who have been on the receiving end of a winning performance.
In the mid-90s, American sports TV channel ESPN broadcasted the Rider Cup, a wheelchair pool tournament similar to the Mosconi Cup, and featured some BWPPA players including former number 1 champion Roy Kimberley.
I think it is important to mention that the BWPPA (who were once the English Wheelchair Pool Players Association) has played a key part in the positive attitude of the UK pool and has encouraged many to take up the sport.
One monumental match I can recall is that of the UK's greatest ever pool player, Darren Appleton, running a fundraising event for the BWPPA in which he partnered with Karl Boyes in a scotch doubles match against Roy Kimberley and Karl Read. The night also featured trick shots from Chris Melling.
Take a look at Darren Appleton taking on his partner, Karl Boyes, back in 2008 to get a sense of the game:
I think it's only a matter of time before there is a wheelchair pool player who breaks into the international mainstream pool world, even if it isn't in the immediate future.
The pool world, and in particular in the UK, should be very proud of its attitude. That's not to say it is perfect, but we're getting there. If anyone reading this article would like more information on the BWPPA, please follow them on Twitter @BWPPA or on Facebook.
By Matthew Lester
A bit confused by the difference between snooker and pool? Check out this explanation of pool vs snooker.
Video courtesy of CueSportTV.
Check out…
• Paralympic Games 2012: your highlights.
• The Last Leg: a review of the alternative Paralympics show.
• Boccia requires skills rather than strength.
Let us know about the sports you are involved in. Email us at editor@disabilityhorizons.com, tweet us @DHorizons or send us a message on Facebook.