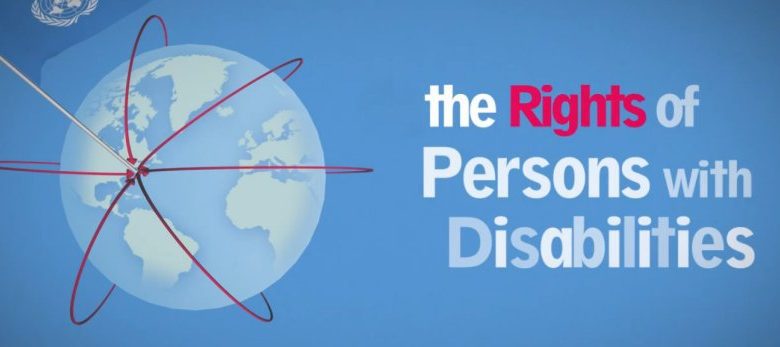 News
Disability and development: our voices must be heard
For many people with disabilities across the world, development through education or programmes just isn't available or accessible to them. But this must change. We talk to Mahesh Chandrasekar, International Policy and Campaigns Manager for Leonard Cheshire Disability, about how the UK Government, and we, can all make a difference.
There is a family I know who live in the slums of Bangalore. They had a daughter with cerebral palsy who had difficulty walking. Both her parents worked hard to support the family. As she grew older, it became harder for her mother to physically carry her. With great difficulty she managed to get a used wheelchair.
With this, one of her siblings was able to push her to school. However, she did not have access to a toilet in school. All that the school authorities could offer was that her mother could help her when needed. This was not a practical solution, so she had to drop out of school. Even before she could experience what school would be like, she was made to feel like a 'misfit'.
I hear stories like this all the time. People with disabilities are being left behind. While enrolment in primary education across the developing world reached 90% in 2010 according to UN statistics, as few as 2% of children with disabilities go to school in some countries (UNESCO).
Disabled people make up one of the most disadvantaged and marginalised groups within society and are routinely denied their most basic human rights – cut off from education, employment and healthcare. Many are trapped in a cycle of extreme poverty.
But despite this, disabled people are frequently left out of development programmes. Only an estimated 3 to 4% of people with disabilities are believed to benefit from international aid programmes according to AusAID.
A few weeks ago I gave evidence on disability and development to the UK Government's International Development Select Committee. The focus of their inquiry is the relevance and effectiveness of the Department of International Development's (DFID) current approach to disability, and the UK's role in ensuring the inclusion of disability in development.
For Leonard Cheshire Disability the answer is simple: the UK Government should absolutely be leading the way in ensuring that disabled people are no longer left behind in international development.
We currently have a golden opportunity to make this happen. The UN is in the process of agreeing a new set of Sustainable Development Goals that will replace the Millennium Development Goals (MDGs) – eight goals aimed at helping countries across the world develop their people's expertise – which expire in 2015.
The original goals made no mention of disability; we need to make sure that disability is included this time round. Lynne Featherstone, the UK Parliamentary under Secretary of State for International Development has made a personal commitment to push for disability to be a priority in international development.
We need to see action taken now to remove barriers to the physical environment and transportation, barriers to employment, education, and health services, barriers to information and assistive devices. In many cases these are not difficult things to achieve.
Disabled people, living in extreme poverty and more often than not women, girls, children and young people, have to be part of defining the solution. They should be actively involved in the decisions that affect their lives. Our Leonard Cheshire Young Voices initiative is proof of what can happen when you give young campaigners with disabilities a voice.
We need to make sure that all mainstream development programmes, regardless of their focus, are inclusive of disabled people. We also need specific disability programmes that find innovative solutions to lift disabled people out of poverty.
A programme to support children to go to a regular school in Africa, for example, will be little use for a child with a physical disability if it has not taken into account whether school buildings are accessible, explored accessible transport solutions, or put in place accessible toilet facilities. The Department for International Development has said that from now on they will ensure that all of the school construction they directly support is designed to allow disability access. This is an important commitment.
We should be proud that the UK Government is taking a lead in international development. We could be even prouder if the UK Government also takes the opportunity to lead the way in disability and development and make sure that stories like that of the family in Bangalore become the exception rather than the rule.
Watch Leonard Cheshire Disability's video about Young Voices to find out more about what they do and how we can make a difference:
Find out more about how you can get involved by visiting the Young Voices website.
By Mahesh Chandrasekar
Check out…
• Job shadowing at CNN: encouraging talent no matter what your disability
• Are we making reasonable adjustments?
• Work and disability: top tips for job hunting
Get in touch by messaging us on Facebook, tweeting us @DHorizons, emailing us at editor@disabilityhorizons.com or leaving your comments below.