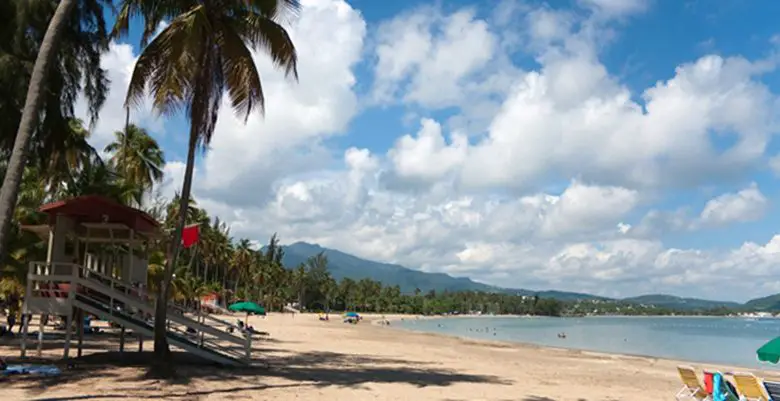 Many locations throughout the world offer beaches that are wheelchair friendly, but it can often be difficult to find them. Some offer access through boardwalks or ramps and some even offer specially designed beach wheelchairs that you can rent. Following is a list of the top accessible beaches around the globe.

California, USA
Located on the west coast of the United States, California boasts one of the most beautiful coastlines in the world. Many people are familiar with hot spots such as Santa Monica and Malibu. Those offer boardwalks and ramps, but are crowded much of the time due to their popularity as a travel destination. Another thing that Santa Monica offers is a very eclectic mix of people. I've even had Cheetos thrown at me by a homeless man on the Santa Monica Pier before. Other beaches such as Rehab Point in Oxnard, feature a paved path that is approximately 900 feet long. The path winds around sand dunes offering great views of the ocean along the way, and you shouldn't have a lap full of Cheetos afterwards either.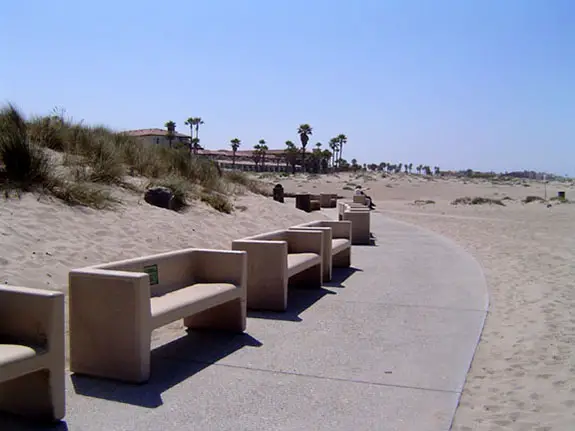 Virginia, USA
Located on the other side of the country, the east coast state of Virginia boasts some of the most picturesque beaches to be seen. Virginia Beach, in particular is quite popular as a tourist destination. Boardwalks span much of the terrain, making travel easy and convenient. There are a few levels on the parking deck that offer direct access to the boardwalk so be sure to look for those when you go. Several Virginia beaches also offer beach wheelchair rentals, but be sure to call ahead to reserve them. Virginia Beach may still offer free use of beach wheelchairs that were used in their pilot program a few years ago. They only have two though so make sure to reserve them in advance.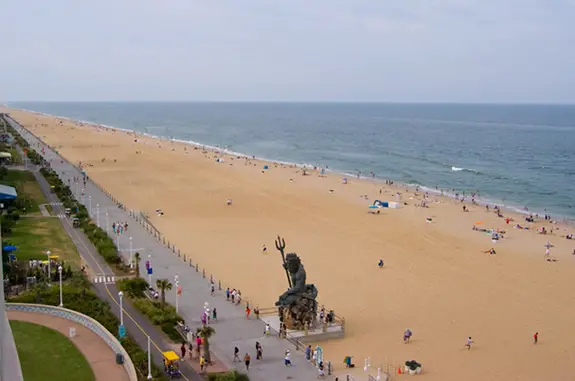 A-One Pattaya Beach Resort, Thailand
One of the more popular tourist destinations for globetrotters (and my number one dream destination!), Pattaya offers luxury and quality at every turn. The entire property is connected by ramps that stretch out over the water connecting the massive property. All of the rooms are accessible and the beach offers ramp and boardwalk access. This is one of the few resorts in Thailand that has disabled travelers in mind.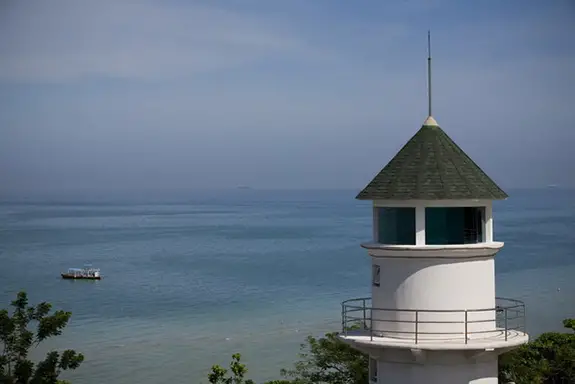 Sirens Resort, Loutraki, Greece
Sirens offers one of the best wheelchair travel experiences in the world. This Mediterranean resort is equipped with wheelchair accessible rooms throughout as well as showers that offer roll in access. The property features nice wide walkways that make navigation easy. It also has the distinction of being one of the only resorts in the world that offers direct access to the ocean. A ramp extends into the sea. Yes, it really is as epic as it sounds! You can roll right into the ocean for a total immersion experience, but I recommend not doing so in a powered chair unless you want a bit of a shock.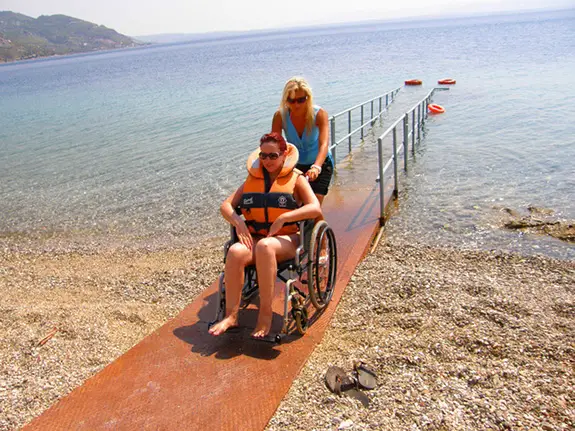 Freedom Shores, Isla Aguada, Mexico
A war veteran who was injured in the Vietnam War created this resort property. This entire development was crafted with wheelchair users in mind. Beach access is made possible via a large promenade designed specifically so disabled travelers could enjoy the beach. Many other perks such as scuba diving and local taxis were made to transport wheelchair users back and forth on the property.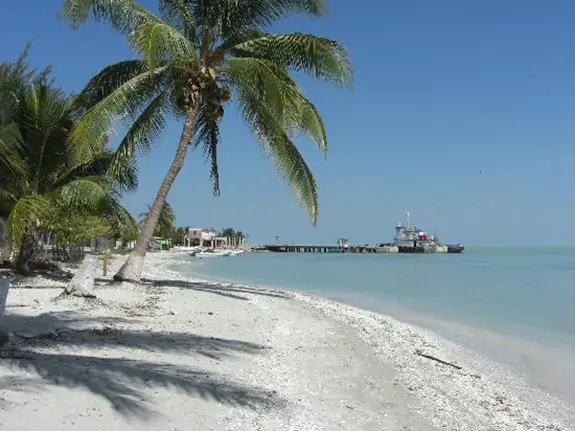 Hanauma Bay, Honolulu
This beach is located on the Hawaiian island of Oahu. They offer free use of its specially equipped beach wheelchairs for users with special needs. Wet or dry sand is easy to navigate with these special chairs. The resort here is also more than accommodating featuring accessible rooms and walkways.

Cancun, Mexico
In addition to offering some of the most stunning scenery on the planet, Cancun is one of the most wheelchair accessible beach destinations. Plenty of boardwalks are located along the beach, and the resorts offer wide paths (enough space for you and the countless iguanas that are plentiful in Mexico) and private beach access as well. Umbrellas can even be rented for a small fee if you want to spend the day on the sand without roasting like a lobster.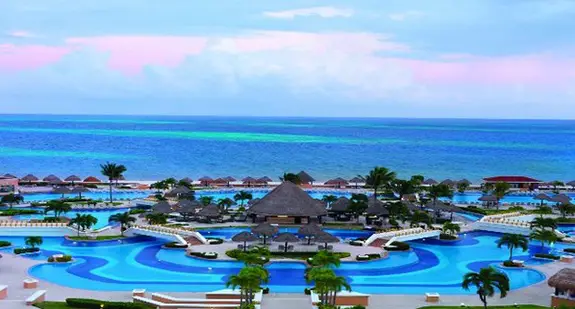 Key Largo, FL, USA
The beach is accessible via ramps and wooden walkways. However, one of the strong appeals to this area for disabled travelers is the ability to go snorkeling and diving. A few local companies specialize in outfitting wheelchair users for underwater experiences. Boats feature lifts for easy transfer on and off, making this a great, safe way to explore the underwater sea life.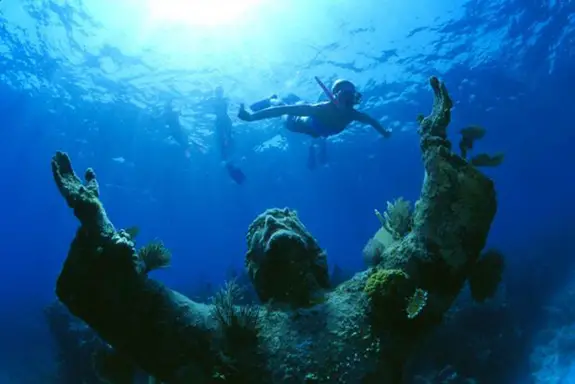 Manly Beach, Australia
A short ferry ride from the mainland will land you at Manly Beach. Very accessible with a plethora of cafes, restaurants, and shops, there is plenty to see and do beyond just spending time on the beach itself. Be sure to eat some pizza at Hugo's if you visit. I ate it back in February and am still thinking about it… Delicious!! However, if lounging seaside is on the agenda then there is a nice walkway between Manly and Shelley Beach with beach wheelchairs available if you desire.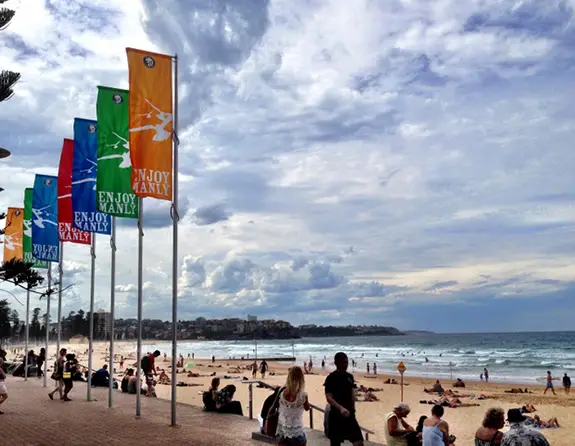 Tuscany, Italy
This great Italian region has several accessible beaches. Ramps and boardwalks are abound in this tourist Mecca with the top four most accessible beaches in Tuscany being Alcione Beach, Bagno Auroria, Fossa Maestra, and Stella del Mare. A few of them offer showers and changing rooms. Many of the resorts in Tuscany offer accessible rooms as well. Make sure you call ahead to check availability or you might get booked in a regular room even if you requested an accessible room online.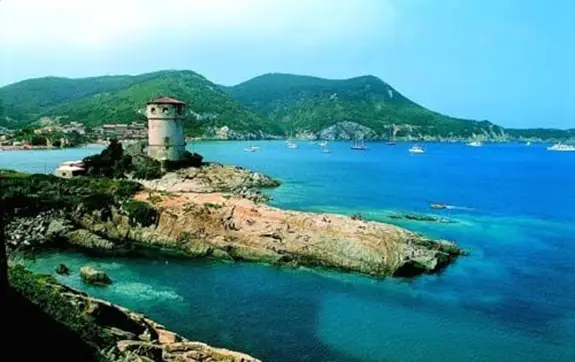 The world is becoming a lot friendlier for us now thanks to communities and countries that seek to include all types of people as a part of their tourism programs. The beaches and resort areas on this list are some of the best in the world, but they are by no means the only accessible beaches. The only way to find the others is for you to continue traveling. You never know what undiscovered gem you might find waiting for you in a small corner of the world.
By Cory Lee
This article was first published on Cory Lee's website.
Check out…
• Rolling around London
• A tale of two airlines…
• Martyn Sibley: Overcoming my disability to volunteer abroad

Get in touch by messaging us on Facebook, tweeting us @DHorizons, emailing us at editor@disabilityhorizons.com or leaving your comments below.