Lifestyle
Disability benefits: top 10 tips for managing your money
We all know that having a disability comes with lots of extra costs. So, if you're receiving some form of disability benefits, but not much else, it can be hard to manage your money. Here, disabled author Kendra Taylor reveals her top tips for managing your money when living on disability benefit payments.
Two years ago I was diagnosed with severe rheumatoid arthritis. Since then I have been unable to work.
Before I became ill, I was very lucky. I loved my job, made a good living, and I was used to being paid bi-weekly. I started working when I was just 15, and have always been good at saving money, which means I had always been financially independent – up until my diagnosis.
I originally worked in the banking and finance industry, where I stayed for more than 15 years. When the economy took a downturn, I decided to change career to something more stable.
I initially got a job in a hospital as human resources assistant and patient support, where I had hands-on experience with patients. I loved it so much I decided that I wanted to become a nurse. So, I enrolled on a two-year course at university, still working as a human resources assistant, so I had money coming in.
But, it was during my second year of nursing school that I became very ill and had to quit. It was at that point that my rheumatologist advised me to leave my job at the hospital.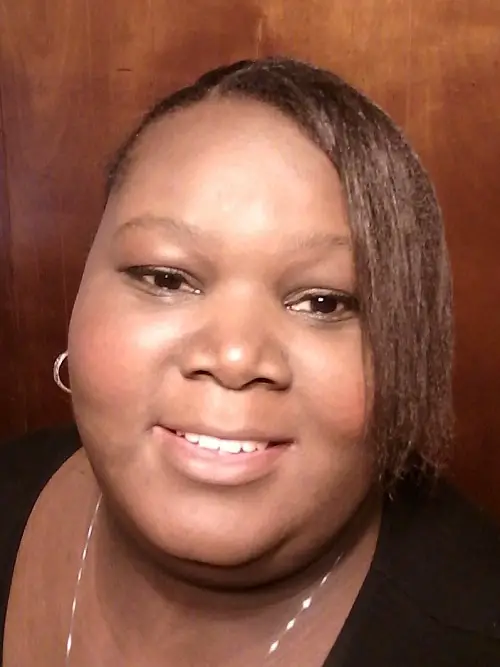 Rheumatoid arthritis
My rheumatoid arthritis was so severe and sudden, it was like an attack on my body. It was also extremely painful. There were numerous occasions when I had to leave work early, in floods of tears because I just couldn't finish my shift. I became depressed because I did not want to leave my job. I missed my co-workers and seeing patients. Even if I had finished school and became a nurse, I could not practice – it was too physically demanding.
When I became disabled more than eight years ago, I didn't realise just how much the loss of income, and the potential to earn more income would affect me. It was then that I truly understood the meaning "health is wealth". My rheumatologist also advised me to apply for disability benefits.
Disability benefits
I had to start to use my savings to carry on living. But once it got to the point where I had to choose between paying rent or paying for medications, I applied for state benefits to make ends meet.
This was one of toughest times of my life. All I had ever known was work. I didn't know how I would provide for myself without a job. I felt as if my body had failed me.
Once the disability payments started coming in, the next big adjustment for me was receiving payments only once a month, and at a fraction of what I was used to being paid. As I struggled to make ends meet on my new income, I realised that I could no longer afford to live the same lifestyle I had when I was working.
Taking control of my finances – top 10 tips
Once my health had improved enough for me to return to work part-time, I decided to take control of my finances again. I cut out all unnecessary expenses and put myself on a strict budget until I could rebuild my emergency savings.
I also realised that I was very young and that I would still need to prepare for retirement. So I opened an IRA (Individual Retirement Account) and learned how to invest and grow my money for my future.
Here are some of the ways I save money and stretch my income:
Pay yourself first.
This is the best way to build an emergency fund. Even if it's a small amount, such as $25 (£19) a month, it's a start. Set up an automatic payment to savings and treat this as a bill.
Cut out all unnecessary spending.
Find something you can live without, such as cable television. I still don't have cable, I just have internet, but I can still watch my favorite shows. This saves me more than $65 (£48) a month.
Make your own cleaning products.
You can make your own cleaning and laundry products for a fraction of the cost of buying them. I use websites, such as Pinterest, to get the recipes, and they really do work.
Use budget apps.
Create and stick to your budget by using a budget app that tracks all of your spending. Then you can check to see where you can save if you have gone over budget.
Save on groceries by using coupons/vouchers.
I mostly buy store own-brand items, which are much cheaper. But if I buy big-brand name items, I always use coupons. Also, depending on where you live, you can spend less on food by buying fresh fruit and produce. It's cheaper than processed frozen foods and better for your health. I also make meal plans and stick to my grocery list.
Buy cleaning and personal care items in bulk.
Some cleaning items, such as toilet paper, paper towels or bleach that you can't make. But by buying these in bulk you can save lots of money.
Ask for discount medications.
Check what help you're entitled to get when paying for medication. Ask your doctor to write you a prescription for three months' worth or more of your regular medication, which means you'll have to pay for medication less frequently.
In the US, you may be entitled to co-pay, where you pay a percentage, and the Government pays the rest. DisabilityRightsUK has a lot of information for UK residents.
In some places, you can also get a pre-payment card where you pay around £100 for unlimited prescriptions. If you live in the US, try Medicare for something similar.
Save on Utilities.
You can save energy bills by making small adjustments, such as unplugging devices that are not in use, or using an energy-saving power strip (where a plug detects whether a device is still on and turns it off if not) for your TV, computer and other equipment. When doing laundry, try hanging clothes to dry instead of using a tumble dryer.
Stop using credit cards and pay them off.
Once you have your emergency fund saved up, focus on paying off your credit cards to save yourself money in interest payments. Start by paying off the smallest debt first. Once your cards are paid off, take that payment amount and continue to build your savings.
Read a personal finance book.
What most people don't realise is that there is a lot of stress and anxiety that goes along with being disabled. Learning how to manage finances while living on a fixed income can be a real challenge.
But it can be done. Learning about personal finance means you'll develop even more strategies to help you save money and reach your goals. Creating a budget and sticking to it is the key to living well while on a fixed income.
All these challenges encouraged me to write a book, not about my struggles, but about how they can be overcome to achieve more financial security.
Entitled Financial Advice and Disability, my book will show you:
how to secure your financial future;
why you still need good credit and how to rebuild;
ways to save money, earn, and save for retirement;
and what to do if you become healthy enough to return to work.
You can find Kendra's book, Financial Advice and Disability, on Amazon. You can also visit her  Facebook page, for more tips.
By Kendra Taylor
Get in touch by messaging us on Facebook, tweeting us @DHorizons, emailing us at editor@disabilityhorizons.com or leaving your comments below.