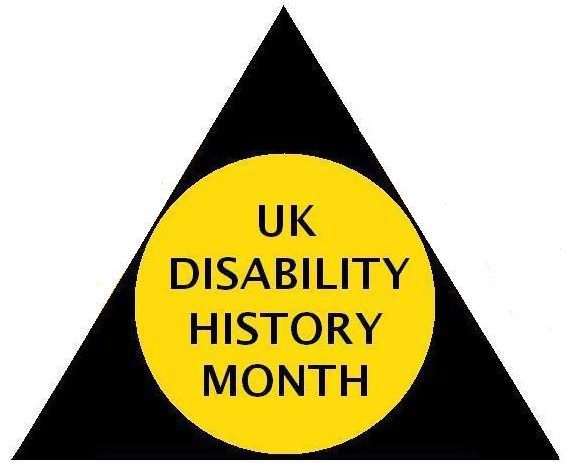 News
UK Disability History Month!
Sarah Ismail shares an article about the upcoming UK Disability History Month and a recent pre-launch event she attended.
On Thursday, 22nd September, I attended the pre-launch event for UK Disability History Month. Now entering its second year, the Month will run from 22nd November to 22nd December 2011. The theme of the Month this year will be 'Celebrating Our Struggle For Equality.'
I met up with old friends and made new ones – but not before I sat, smiling in genuine interest, as several well known Disability Rights campaigners spoke about our struggle for equality through several years, decades and centuries, and the progress that has been made.
The disabled writer and poet Micheline Mason read extracts from her latest anthology, titled Sorry I Don't Have The Time. One of her poems, titled The SPA School Blues, was written in 2005 after she watched a documentary called Make Me Normal, about young people with Autism in a state-run special school. This is clearly meant to describe the lives, thoughts and feelings of 21st century special school students with Autism. However, as someone with Cerebral Palsy, I found myself agreeing with every word, as I was taken back to the experiences my friends and I had at our special school in the 20th century. I think it is safe, though it makes me sad, to say that this poem might apply to any student with any disability in any special school in England.
Dr Sonali Shah, a researcher from the University of Leeds' Centre For Disability Studies, spoke about a piece of research she has carried out on disability and social change in the 1940s, 1960s and 1980s. This was before my memory, but if there was any progress in disability rights from the 1940s to the 1980s, there has certainly been much more progress in this area from the 1980s to today. Of course we all hope there is still much more progress to come.
Penny Beschizza explained, in British Sign Language, what life was like as a deaf person in the past and how life has changed and improved for deaf people now.
Michelle Daley spoke about the Black disabled experience in the UK. She also mentioned the experience of disabled slaves in the slave trade – something I have never been taught about before, but which I found very interesting. I think all history teachers should be asked to make space for this topic as part of their teaching of slavery.
Then there was the former journalist Katherine Quarmby, who recently wrote a book about disability hate crime titled Scapegoat. She described the cases she covered for the book and spoke about what she has learnt from writing it.
Finally, the Month's Co-ordinator, Richard Rieser, shared his thoughts on disability history and famous disabled people throughout history. He explained how the Month will be a chance for disabled people and our organisations to organise events celebrating disability and disability history.
Personally, I thought Disability History Month was a great idea from the day I first heard about it. I, for one, hope the Month will run for many more years. Maybe, one day, it will be as well known as it's more famous friend – Black History Month.
That will be the day when we will no longer have to struggle for equality.
By Sarah Ismail