Following last year's successful trip to Stirling, regular DH contributor, Carrie-Ann and her fiancé returned to Scotland, this time to check out Dundee's accessibility.
We were really excited to be travelling to Scotland again, as we had enjoyed our previous stays so much.  We changed trains in Glasgow, and managed to get from Central Station to Queen Street Station (a few streets away) to catch the ScotRail train without getting lost!  As always, ScotRail staff were there to give us a hand.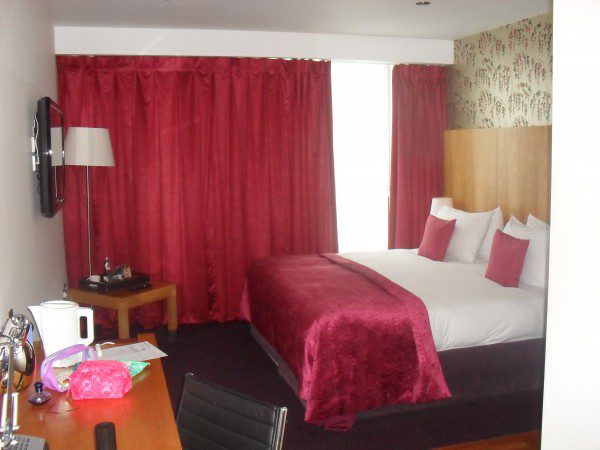 On arrival at Dundee station, we were met by Tay Taxis. They are Dundee's only operator-owned taxi company, who have wheelchair accessible cars available on request.  All of the drivers were very friendly and accommodating and I had no problems getting in and out with a bit of help from them.
Our hotel was the Apex City Quay Hotel & Spa, which is in the heart of the new City Quay development, and perfectly placed to enjoy stunning views of the Quay as well as the Firth of Tay and the Tay Bridges.  Our room was spacious, with nice modern decor and the bathroom had both a wet-room shower and a bath tub, which provides a good choice for access requirements and preference.  I have recommended that the hotel add accessibility information to their website. We had dinner in the hotel's Metro Bar and Brasserie, where the food was great, and the staff very attentive.
The next morning, after sampling the hotel's hearty full Scottish breakfast (with optional haggis!), we made our way to Sensation, Dundee's Science Centre.  They have over 80 hands-on interactive exhibits and almost everything is accessible.  The atmosphere is bright and interesting, and we found the whole place very engaging – they have 'Reclaim' evenings for adults to see the science centre in a new light, socialise and enjoy a few drinks, which I think is a fantastic idea.
We then visited Discovery Point, which tells the story of the RSS Discovery from her beginnings in Dundee and Captain Scott's remarkable Antarctic expedition over a hundred years ago, through her long ocean-going career until her final journey home.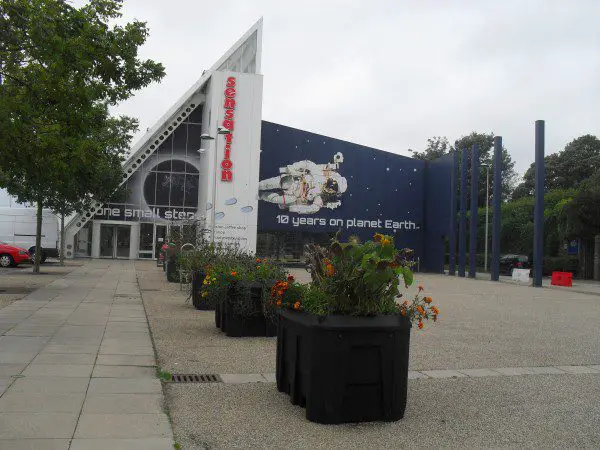 There is a large visitor centre where there are a number of interesting displays, including a touch, feel and smell section with samples such as gunpowder, fur, carpet and fish, which is fantastic for those with sensory disabilities. As an historic ship, full disabled access is not possible; however there is a ramp that can be placed at the top of the gangway that provides access to the main deck. On the quayside before you board Discovery is a film show of a tour of the ship, above and below decks. The only problem is that there is no fixed door on the film viewing pod, which makes it quite uncomfortable during bad weather – we felt as if we were on the ship with Captain Scott!
Next we had lunch at Chambers Coffee House & Restaurant, which won the Eating Place of the Year 2009 award. Their chefs serve only homemade food and guarantee that everything that leaves the kitchen is fresh and, wherever possible, locally sourced.  The restaurant is spacious and airy, with plenty of space to manoeuvre a wheelchair, friendly staff and great food.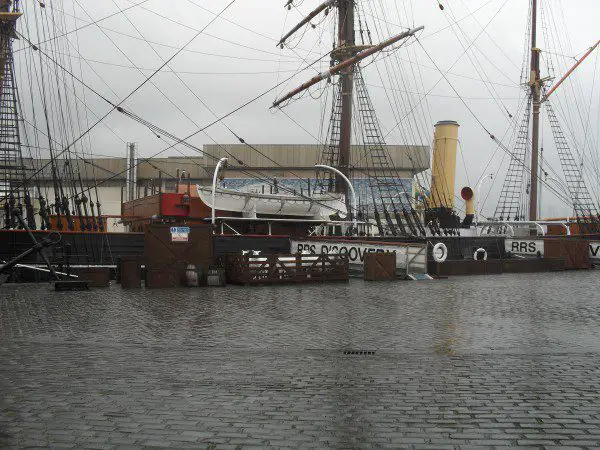 After lunch we headed off to Verdant Works, which tells the tale of jute (for many years the mainstay of Dundee's economy) with the life and work of old Dundee, from the incredible rise of the industry to its subsequent decline.  We had a brilliant, informative guided tour.  The mixture of films, audio tapes, audio described exhibitions and tactile examples of the material are very inclusive.  However, we did find that some of the spotlights in the exhibition were not very well placed for people who have a visual impairment to read the information, so they are looking at what can be done about this.
That evening we had a wonderful dinner at the Hilton Dundee's Riverfront Bar & Grill.  The food was excellent, and we had a window table with views of the Firth of Tay.  The only disappointment was that I found it difficult to get into the disabled toilet, because of the way that the doors were placed.  After dinner we met the duty manager, and I recommended that the hotel install electronic door buttons.  The hotel has wheelchair accessible rooms, a number of aids available for guests to use, and a hoist for the swimming pool.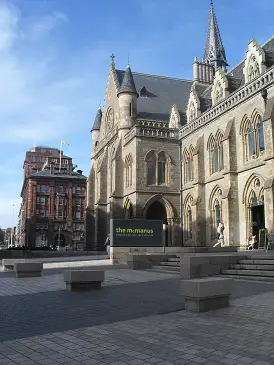 The following day we had a wander into the city centre to visit The McManus: Dundee's Art Gallery & Museum.  The building has undergone an exciting and extensive refurbishment programme to provide a truly modern museum experience.  The fascinating galleries and exhibitions have lots of interactive screens, audio descriptions and audio tours.  Accessible features include a disabled toilet with adult-size changing bed, many seating points and wheelchairs for hire.  We noticed that the pedestrianised area outside the gallery is a shared space – which basically means that there are no kerbs to distinguish between the road and the pavement, only painted lines.  Whilst this is fantastic for wheelchair-users as there are no steps to contend with, it is potentially dangerous for those with sensory disabilities, and the concept has come up against strong opposition from disability organisations.
Before the journey home to Kendal, we had a browse around the shops of Dundee.  There is a mix of shops of all sizes, making it a vibrant city centre.  I was delighted to discover the statues of Desperate Dan, Minnie the Minx and Gnasher in the pedestrianised area, as Dundee is the home of the Beano and the Dandy comics.
Our journey home, with ScotRail to Glasgow and then on to Kendal, went without a hitch, but it was a shame to leave! Dundee is a wonderful place, and I hope that after reading my report you will decide to visit.
With thanks to VisitScotland, Apex Hotels, First ScotRail and Tay Taxis, plus Dundee Science Centre, Dundee Heritage Trust, Chambers Coffee House & Restaurant, Hilton Hotels, the McManus, and Judith Sleigh of Tourism Scotland, who helped plan the trip.
By Carrie-Ann Fleming