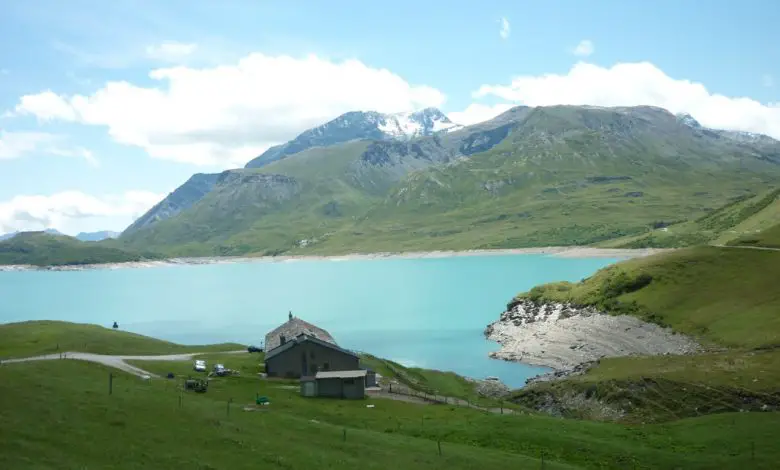 Amputee, Mark Pattenden, recently undertook an extraordinary challenge to drive through 14 capitals across Europe in 14 days in order to raise money for BLESMA. Having heard about the first half of his trip, he tells us how he managed to complete this challenge…
Prague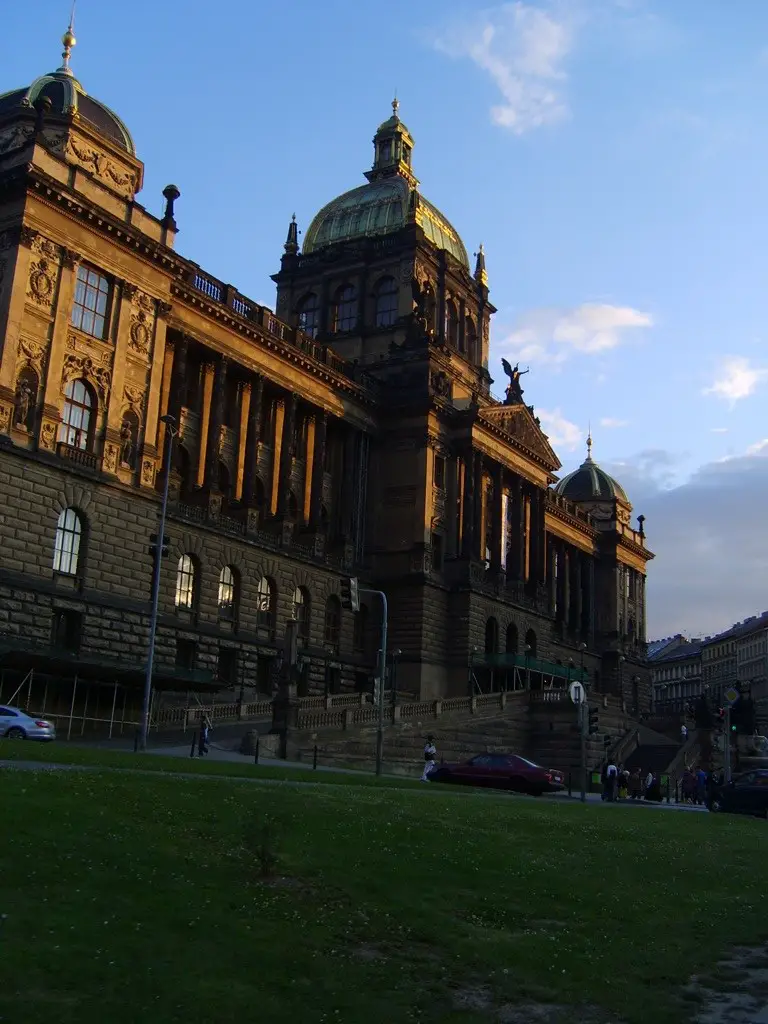 So far on our trip (having ticked off Brussels, Amsterdam, Copenhagen, Stockholm and Berlin), the weather had been on our side. But as we reached Prague, it was clear our luck was about to change as monsoon rain hit us, coming from all directions; upwards, sideways, you name it. Coupled with what appeared to be the worst track in the world, we had no choice but to stop and break for the next 6 hours.
We couldn't pitch the tent, so we made room in the car and tried to sleep the best we could whilst the weather beat down on the car like a drum. We were restless and my hearing impairment didn't seem to help in reducing the noise, so as soon as we saw a break in the weather we set off towards Vienna.
Vienna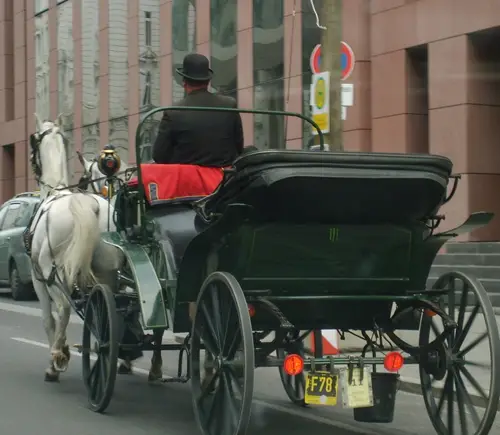 Travelling to a deadline, you don't get a lot of opportunity to take in the views. But in Vienna, the slow running of a certain type of transport forced us to take it easy; a horse and cart.
Unlike the black cabs in London, horse drawn carriages here are the equivalent, enabling us to take in the architecture of some of Vienna's amazing buildings.
Bern
Switzerland and its capital, Bern, appear to be the cleanest places I have ever had the pleasure to visit. The Bear is the national symbol for Bern and is displayed everywhere. Being a predominantly medieval city and ranked as one of the top ten cities for quality of life in the world, it's easy to understand why so many people want to live here.
Having taken in this part of the challenge, and spending a few hours wondering around, we really needed to mark this as another city to be revisited to fully appreciate the history of the town before moving on towards the Alps and then south to Rome.
Crossing the Alps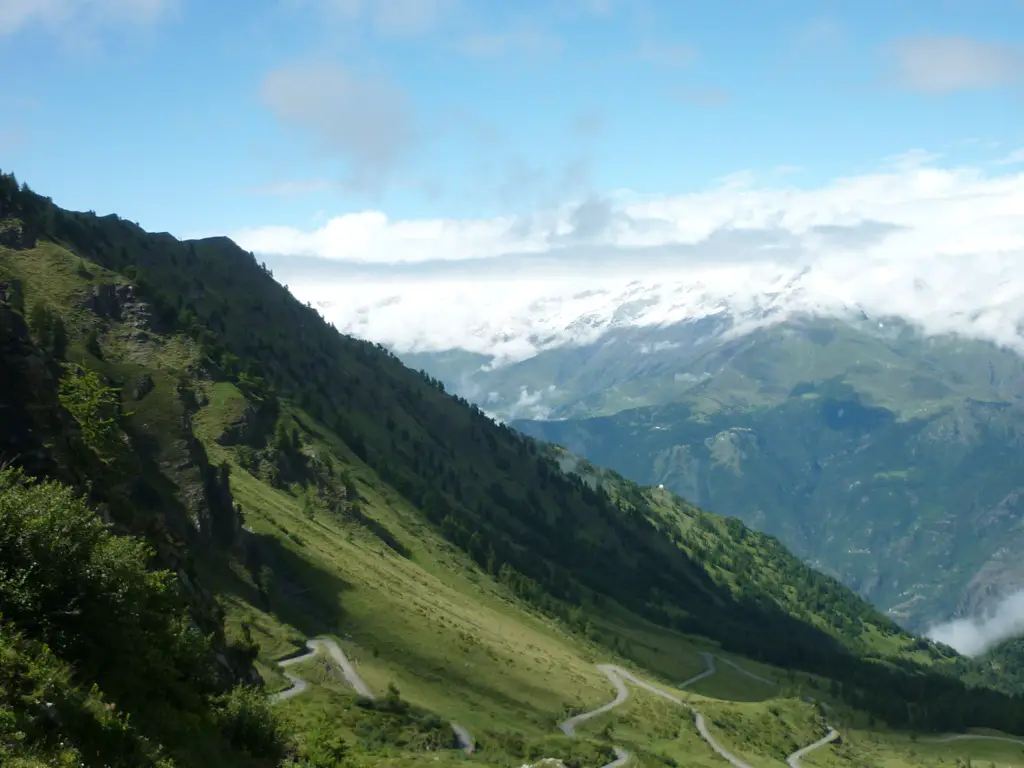 The weather was clear and I could see for miles ahead as I approached the Alps. It was an impressive sight to behold, as in some parts it seemed as though the mountains close in around you and you realise how vast and mighty they really are. The air became cold as I began to climb through, noticing the difference even through the car. We stopped for a short time outside a cheese and honey shop; yes, you heard that right, a little shop selling local produce to visitors  stuck in the middle of nowhere. Unfortunately it was closed, but it gave us an opportunity to take a break and watch the wildlife, such as the large squirrels that roam the hillsides of the Alps.
Rome and Vatican City
Having completed over half of the trip my partner and I began to feel much in need of a long rest. The notion therefore of crossing off two capitals in one fell swoop, Rome and Vatican City, was a welcome relief. The Vatican City is a walled city-state within Rome, so is classed as a capital in its own right. Having been to both before (although not by vehicle) and knowing that the drivers in Rome tend to act like Formula1 drivers, I knew it was going to be interesting. On reflection, we could have avoided the chaotic scenes by travelling outside of rush hours, although this normally lasts from 8am to 8pm!
But this came as a happy point to meet up with some friends, rest, talk, eat and for the first time have a single beer to refresh the pallet. Drinking and eating on the go can become very boring, especially if you're avoiding local foods which might otherwise upset your stomach.
Monaco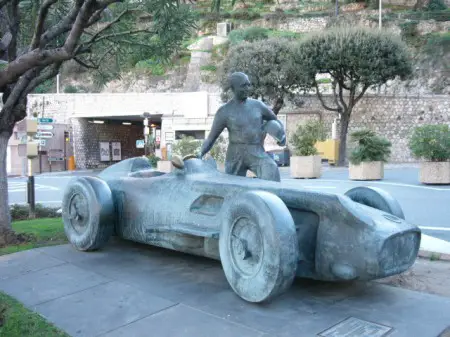 Monaco is, of course, the place to be if you're a Formula1 fan and, excitingly, we managed to find our way onto the starting grid, poll position for the Grand Prix. This experience left me wanting to come back and see the real race from start to finish, to experience the roar of those engines and the electric atmosphere.
At this point I had begun to notice a few worrying ailments; my right ankle was slightly swollen, I had stiffness in my neck and shoulders and some nasty blisters on my stump. Somehow I had also managed to trap a nerve in my right elbow from resting it on the door, and as anyone who drives a Land Rover knows, elbow comfort and space is always an issue, far more so than in the older vehicles. Before coming on the challenge I had specifically had my reserve leg adjusted to allow for better movement in the car. But this had not really helped as I knew if I took my original leg off for any long period of time, then I would more than likely have issues getting either leg back on. Plus, I had forgotten an important piece of kit, my crutches, so unless I intended crawling anywhere I had to suffer the pain and get on with it.
The Pyrenees Mountains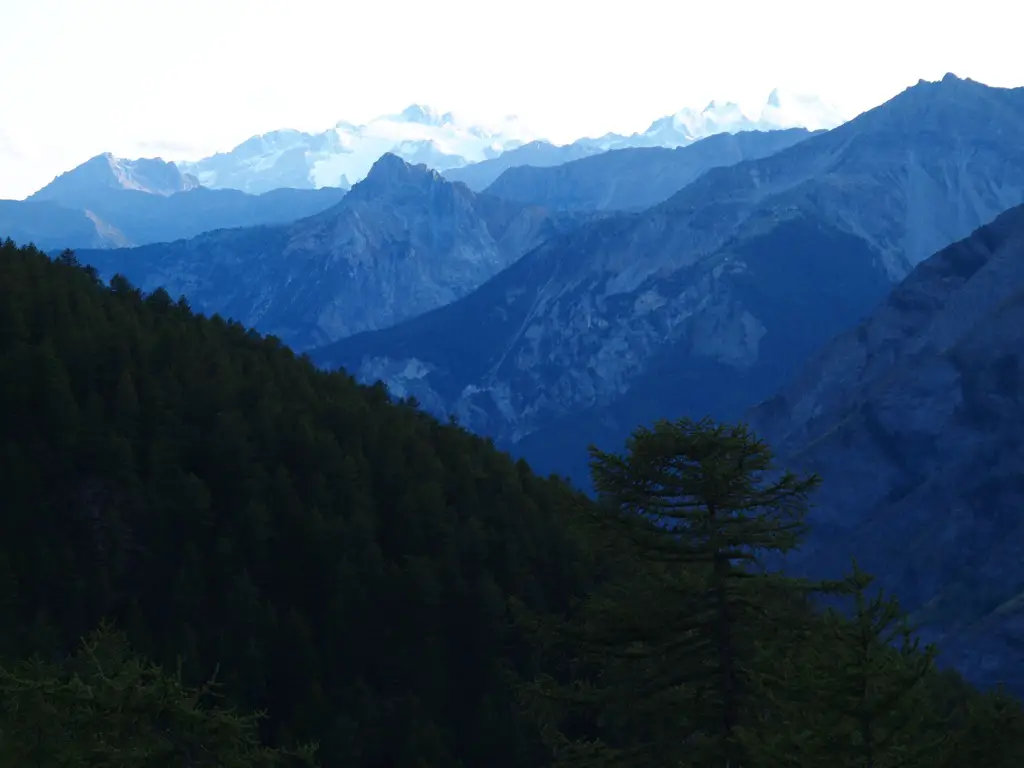 Well unfortunately for us it was night time when we started the uphill climb through the Pyrenees Mountains to Andorra, and most of the roads resembled clips of the winding roads used in the film The Italian Job. The gradient of the climb is not such an issue, but the tight turns were sometimes tricky. As we climbed we began to see the lights lower down forming pretty patterns. Because we were entering on the southern end of the range we would hopefully cross them again in day light in the north when entering France from Portugal. For Land Rovers this is a well known trip to be taken and you can take guided tours from the north to the south over a matter of a weeks. Maybe this could be another venture to consider for next time.
Read about the final  stage of Mark's fantastic journey next week on Disability Horizons. If you missed it, take a look back at the preparations for this trip and the first part of his journey to discover how it was possible.
For more incredible travel stories visit our Travel section. If you have a story you'd like to share, get in touch by emailing us at editor@disabilityhorizons.com, tweeting us at @DHorizons or messaging us on Facebook.