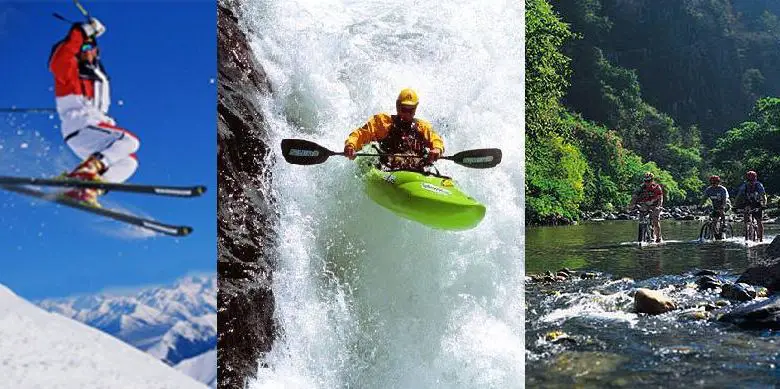 Susanne Rees, founder of iDID Adventure shares her experiences in coming to terms with an acquired disability and breaking down barriers to improve health and well-being amongst people with disabilities.
At the age of 19, I was diagnosed with a rare genetic condition called Neurofibromatosis Type 2 (NF2); this causes tumours to grow throughout the central nervous system and can have devastating results. There is no cure for NF2, the only way to treat it is with on-going surgeries to remove the tumours as they grow. Since I was diagnosed, I have undergone varying surgeries to my brain, spinal cord, eyes and ears which have resulted in dexterity, balance and sensory issues. I am now 26, profoundly deaf, a wobbly walker and fuller of life than I ever have been!
I am passionate about promoting adventurous experiences regardless of disability, which has led me to set up projects to improve access to adventure sports, gap year travel and University activities.
I like to dabble in activities of the extreme nature! Before I became disabled, I had also done some travelling in Australia, America, Africa, and Italy.
I've always been interested in adventure sports and have been sky-diving, skiing, canoeing, wakeboarding and jet-skiing amongst others. When I lost my hearing, my whole world crashed around me. I was made redundant from a job I loved, some of my friends became distant, I became distant and the bubbly, confident girl I knew began to disappear!
I've always been independent and always stood on my own two feet, so finding myself relying on benefits when I was perfectly capable of working was frustrating and emotionally very difficult!
I applied for jobs I was massively over qualified for and for months I had no luck. I made the decision to go back to education and enrolled on a Theatre Arts, Education and Deaf Studies degree. Prior to this, I had no access to information on how to deal with acquired disabilities; everyone told me about all the things I now couldn't do and subsequently, I was left with the conclusion that I could no longer take part in the things I loved because I couldn't hear.
But things changed when I was at university. I decided to face my fears and wanted to see if I could still rock climb now that I was deaf. A friend of mine also loved climbing, so we decided we would give it a go and see what happened. I can honestly say, this was a pinnacle moment in my life!
Rock climbing has been an important medium to help me accept my disability and also actively improve my health. For years, I have been referred to specialist physiotherapists and loaded with countless exercises that, as a young person, I did not find engaging. The balance work I did with my physio didn't seem to improve anything and I found it difficult to find time to motivate myself to do the hour programme, 3 times a day! Fitting physio in with work and university was difficult and I slowly stopped.
I realised that it was crucial to continue my physio work but I wanted to explore how else I could do this. I started to notice that I could manage my balance problems and energy levels through a combination of climbing or wakeboarding and Pilates and I slowly saw my health improving.
After attending a Common Purpose Frontrunner Course for disabled students, I found that many people shared the same experience as me. This is when iDID was born.
iDID Adventure Ltd is a non-profit organisation specialising in rehabilitation and recreational adventure programmes for disabled individuals.
Our mission is to become the largest organisation supporting both individuals and adventure professionals to create equal opportunities for disabled people in the adventure industry. We define extreme/adventure sports as activities such as: rock climbing, canoeing, kayaking, snow sports, skateboarding, wakeboarding and surfing.
Our services will include:
– Health referral programmes
– Recreational adventure experiences
– One day 'Give it a go' events
– University advocacy
– Accessible gap year travel
iDID Adventure has recently been backed by The Young Foundation, University of Northampton and Live Unltd to launch our services. Our website is currently under construction and we aim to launch our services in the Northamptonshire area in late spring, but you can still contact me at the following:
By Susanne Rees
Disability Horizons' Sub-Editor, Gaina, recently wrote about her wish to enter the world of extreme sports.
If you have a story you'd like to share, get in touch by emailing us at editor@disabilityhorizons.com, tweeting us at @DHorizons or messaging us on Facebook.