Patrick Burke, who has Multiple Sclerosis, talks to Disability Horizons about how his own experience with disability aids have shaped his business, Aid4disabled.
I am a 57-year-old bloke who was a computer consultant for over 30 years, but who is now living with Multiple Sclerosis (MS). The first indication of the disability occurred in 1979, but I dismissed it as stress and a bit too much beer at lunch time. This problem continued very  intermittently, but I felt nothing as serious again so I thought no more about it.
But in 1995 I developed double vision and consequently made an appointment to see my doctor. Several months later I was sent for an MRI scan and I was diagnosed with MS within a few days. There was no follow up and I was left to fend for myself. Would that happen today?
From 1995 onwards, the MS gradually became more obvious. Now I am not allowed to drive, I need to use a rollator when I walk, I have foot drop, my balance is decidedly squiffy and my energy levels were not what they once were.
MS is also  having a profound effect upon my wife. She now has to mow the lawn, take the rubbish bins outside and walk the dogs.  We share this wretched disease.
Since 2009, my job presented me with an ever increasing number of problems, mainly travel related, so in January this year I took the decision to stop work. Actually MS took the decision for me.
Recently I came across two quotes in an article on the BBC website that really stuck with me
"We should be looking at how we like to live, trying to make it possible for everyone to join in."
"People with disabilities don't need pity. Instead, a better understanding would be a start."
Last summer I was talking to a colleague and happened to mention an idea I had that would give disabled people a more independent life. Using the internet, I wanted to enable quick and easy access to information that would help disabled people become more self reliant, improve their quality of life and give them a way to share their knowledge and experience with others.
Once I explained the idea his eyes lit up and he told me to register the web address names before someone else came up with the same idea. The result was the website www.aid4disabled.com. Started in February 2012, it is slowly starting to take shape.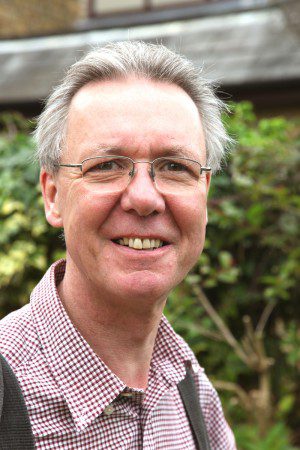 Setting up the website was only the start, I have had to learn a whole raft of new skills from working at home to social networking. Outlets such as Facebook and Twitter are essential for growing a business and I knew next to nothing about them.
There are so many young people whose lives are seriously affected by conditions such as MS, and it is important that our society – whenever possible – sees them in the same way it sees able-bodied people.
How many shops, restaurants, or pubs still have steps you have to negotiate if you want to get to the loo? How many railway stations have steps but no lift? Too many is the answer.
If you are disabled so much of life is difficult. But Aid4disabled offers products that make life easier. It identifies information in the public domain that is essential reading. It will provide space to report and review good and bad places for disabled people. It can even be used for blogging.
I share many of the ideas and tips I have discovered in the course of promoting my own self reliance. I explain ways of saving money and recommend useful things to buy. No one has ever told me about them, I stumbled upon these ideas, some quite by chance.
Even now I'm still surprised at how unbelievably simple some of the items are. For example, something that takes the skin off a clove of garlic by rubbing it in a silicone tube, ideal for someone who has difficulty with movement in their hands. Or how useful a screw-pull corkscrew is for someone with poor grip, weak wrists or arthritic hands.
I can talk about some of these items enthusiastically because I use them and they do make my life easier. Some are very functional and others provide enjoyment.
Developing the website requires a lot of energy and enthusiasm. It has been a long time since I worked so many hours and at the moment it is unpaid. But I am passionate about both the website and what it is trying to do, so I believe in time it will grow.
By Patrick Burke
Check out…
• 21st century walking sticks.
• Why do mobility aids have to look so dull?
• Resources – for advice on travel to independent living.