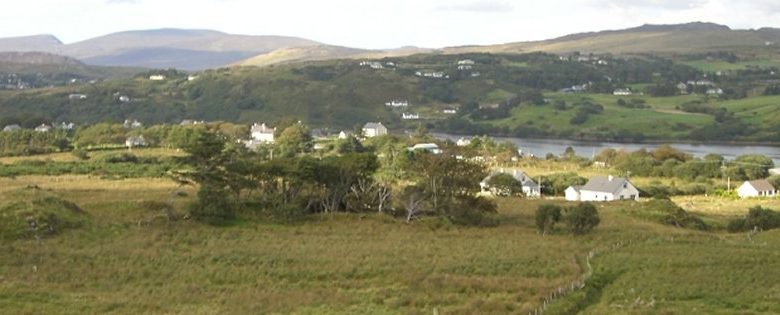 Kate Bennell, who is partially sighted, regularly goes on holidays in Ireland. Here, she tells Disability Horizons how her disability never stops her from enjoying all that Ireland has to offer.
My name is Kate. I have been registered severely sight impaired since 2011. I have hydrocephalus (which is a build-up of fluid on the brain). It is controlled by a VP shunt which drains the fluid off my brain and into my stomach. As a result of the hydrocephalus, I have just a pinprick of vision in my left eye and no sight in my right eye.
But my disability hasn't dampened my desire to travel, particularly to enjoy the beautiful Irish countryside. I have a large Irish family who are now spread all over the world, but we often gather in the little holiday cottage I own in Donegal.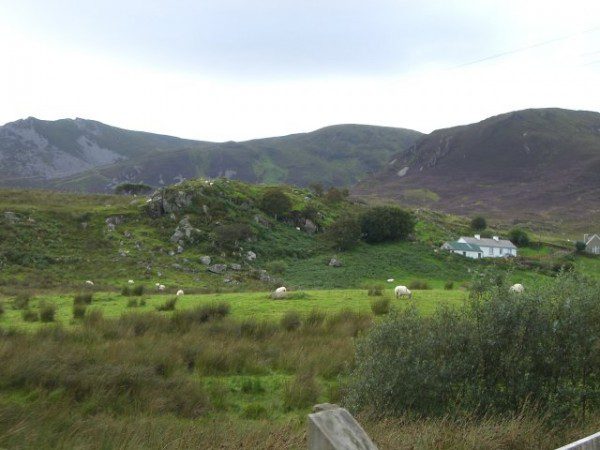 The cottage nestles beneath the highest sea cliffs in Europe, the Slieve League Mountains, where the views are spectacular. We regularly go for walks and one of my favourites is down to the pier at the end of our road. I particularly love this walk because you can often spot seals, heron and other sea birds on the way down to the seafront, and then admire the mountains all the way home.
There are some amazing beaches for walking on, many of which are often deserted.  Luckily, because I have been going to Donegal all my life, I know my way around and can imagine the full-scale views even when I'm only seeing a tiny amount of them. The peace and tranquility of life there always helps me to relax, and the scenery is literally breath-taking.
South-West Donegal is a wonderful place to visit for people with visual impairments. The people are very friendly and helpful and the pace of life is much gentler than in England. The sandy beaches feel lovely beneath your feet and there is often live Irish music that you can dance the night away to. I can't guarantee a suntan, but the weather can be rather spectacular. I've been there in all weathers and have come to realise that it is possible to experience four seasons in one day in Donegal!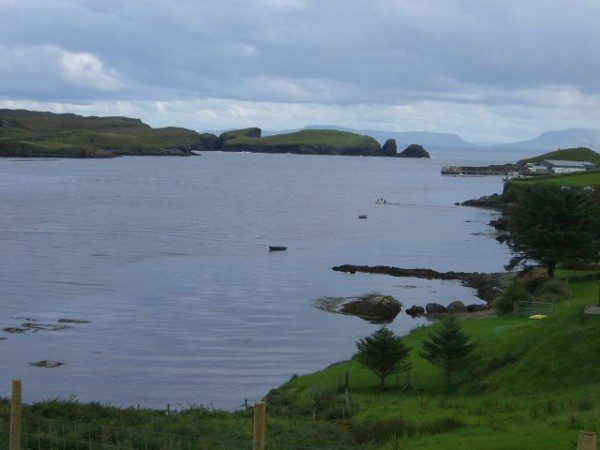 As a general rule, when I travel with my family I don't book any assistance – I simply take my white cane with me and rely on them to make sure we don't miss our flights. When I travel alone I book assistance to start from the check-in desk, which I book when I buy my flights. Travelling with a VP shunt means that I can't go through the magnetic fields at the airport because it re-adjusts the setting of my shunt. At Gatwick, I've found the security staff very understanding, when I show my shunt passport they hand search me.
Unfortunately at an Irish airport recently there was a bit of misunderstanding. I put my handbag and white cane on the conveyer belt and when I explained to the security staff that I couldn't go through the scanner and showed my shunt passport I was advised to move through a separate gate and wait for a search.
My parents, who were travelling with me, were busy sorting out their hand-luggage and putting shoes back on, etc. The next thing I knew a lady came up behind me and started scanning my head with a metal detector. Unfortunately this upset the shunt putting it on a higher level and two days later I had a nosebleed and a big headache – resulting in a day in hospital while the shunt was reset to the correct level.
Following this experience I emailed the airport to complain and they apologised for the trouble caused. The airport staff promised to be more alert in future which was a good outcome.
People in general are kind and helpful – this was just one incident that has reminded me I have to be a bit more on the ball when I go through an airport. But I am determined not to let these challenges stop me from travelling and enjoying the beauty of Ireland.
By Kate Bennell
• 10 accessible London atractions.
• Accessible living: a website for holidays and hotels.
• Accessible activities in the Lake District.
Get in touch by emailing us at editor@disabilityhorizons.com, tweeting us at @DHorizons or messaging us on Facebook.