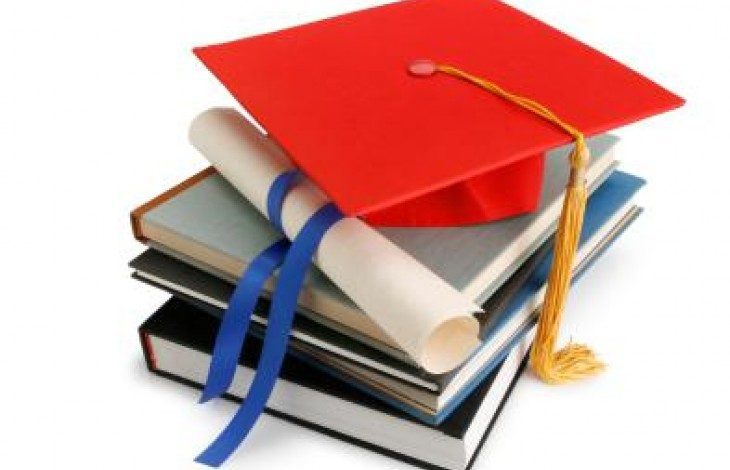 Lifestyle
Inaccessible schools with open minds
Disability Horizons contributor, Jon Bateman, from Calgary, Canada, who previously published an insightful article about his experiences of dating, now shares with us a personal experience of going through the Canadian education system as a disabled person.
Being the only student with a visible physical disability throughout all of my time at school during the 80s and early 90s was a challenging situation. Getting to and from school each day, carrying heavy books and finding special accommodations in a totally inaccessible rural school setting was difficult. True to the stereotypes on politeness, Canada's legislation on accessibility is designed more like a suggestion compared to the binding legislation found in the 'Americans with Disabilities Act'.
However, despite the inaccessibility of my schools, regularly having to climb stairs on crutches, and the fact that I stood out a great deal as a person born with Spina Bifida, I integrated well into public school. A lot of the credit needs to go to the wise school teachers I had, who were very good at not making too much of a fuss over me while also strategically highlighting what made me interesting.
After all, there certainly was a lot about me that my classmates could have teased and ridiculed. I used forearm crutches and wore one piece zipper suits that my mother would sew together using her 1950s fashion sense along with a pair of brown Oxford shoes every day until I reached junior high. I also sat in the front seat of the school bus with the other "special kids" from Grade 1 to Grade 7 and in the early years I actually had to be carried on the bus because of its inaccessibility. On the surface, I probably appeared like an easy target to the bullies in my school but they soon found out I had a lot of support in my corner and that I wasn't someone who would easily take their abuse.
Most of my teachers recognized that I was a very sociable young boy, who had a great love of sport and of other people and they were quick to express those interests to my classmates. Their efforts were boosted before I even entered the first grade in the small village of Cayley, Alberta, because I had been chosen as a poster child for the Associated Canadian Travelers telethon. My teachers used my celebrity of being a provincially recognized child star to share my story with the other kids, and many times they also were able to participate in it when TV crews would come to visit our school to monitor my progress.
Also, my teachers knew how much I loved to participate so they would regularly call on me in class and include me in P.E. classes with some small rule changes. Soon, the other students saw me as someone who was popular, confident and both mentally and physically active. They knew I participated differently but they could see that the community and my school teachers were quick to both accept and integrate my differences into regular school and community based activities which helped them realize that they should too.
Over time, most kids became more curious about me than they were antagonistic about my physical differences. Even in those rare instances where someone did try to tease me, my classmates found that I would readily stand up for myself because I had a healthy self-image and a lot of reinforced self-confidence. I'd also grown up as the youngest of six children, so you could also say that I knew how to fight back when necessary, but that was very rarely required.
As I progressed through school, my skills in writing and my interest in politics and social studies began to emerge. My teachers recognized this and fueled the development of those skills through awards and other recognitions that built by self-esteem. By the time I reached Junior High, I was on my way and had been selected as President of the Student Council and then later elected as Public Relations Officer on my high school's Student Council. Not surprisingly, those same roles were the opportunities that opened the doors of post-secondary education to me, as the newspaper writing I did in my small hometown became well known after a classmate of mine burned down my inaccessible high school in 1993.
My school experience was certainly not free of challenges, especially when it came to inaccessibility but my parents and teachers did a great deal to assist me in the ways they could to integrate into my public school. Today, I can look back thankfully for those moments of assistance and realize how small, subtle acts of acceptance, tolerance and understanding led to bigger changes in attitudes amongst the children who had the power to make my experiences much more difficult. Sometimes breaking down barriers in a classroom means more than making accessibility modifications… it also means reducing ignorance by setting a strong example.
By Jon Bateman
We're really interested in hearing about experiences of education from around the world, so if you would like to share your story get in touch with us at editor@97c.026.myftpupload.com, message us on Facebook, tweet us @DHorizons  or leave your comments below.