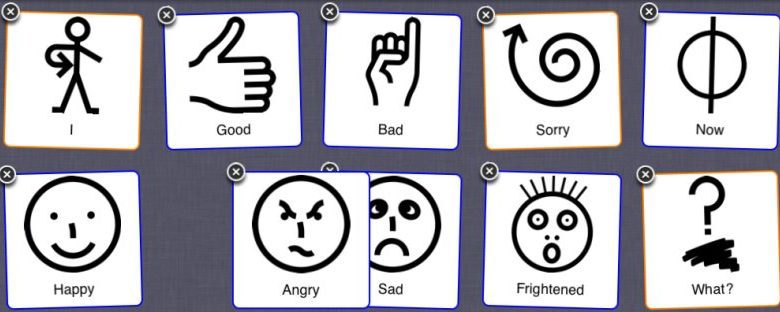 Zoe Peden talks to Disability Horizons about the new iPad app, "MyPadChoice", which helps children and adults communicate using Makaton sign language and symbols.
I've always believed that access to communication is a fundamental right for everyone. This is at the heart of my social enterprise and I've been on quite a journey over the last couple of years.
It all started two years ago when I left my very nice job at The Makaton Charity to set up my own business. Just in case you have not heard of Makaton, it is a language programme using signs and symbols to help people to communicate.
Its use has been largely publicised by the CBeebies programme "Something Special", as the very popular character Mr Tumble uses the symbols and sign language in every show.
While working at the charity I used to hear a lot of requests from parents, teachers and speech therapists for an alternative to print-based resources; something using Makaton that was more technology based, mobile and affordable.
So when the iPad was first released and apps became popular, I made the decision to quit my job and create a prototype of an app that used Makaton on the iPad.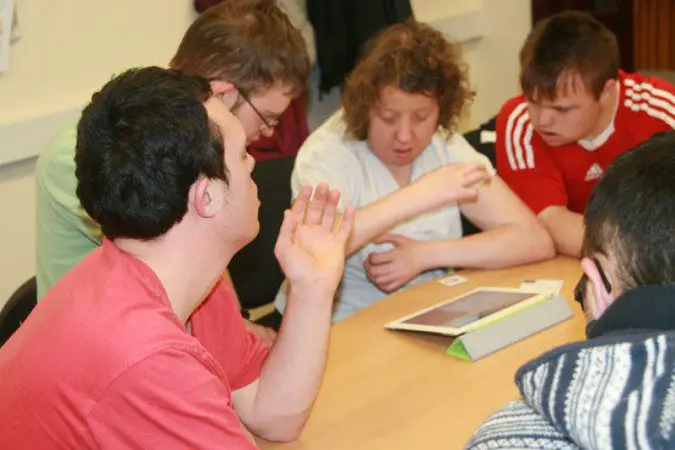 In collaboration with The Makaton Charity, in August 2010 we created the first prototype of MyChoicePad. We spent the next six months trialling it and working with families, schools and speech therapists to make sure we had built the right product.
We wanted to develop something that not only helped people learn Makaton signs and symbols, but that would give children and adults with learning or communication difficulties the confidence to express themselves and enhance their communication skills.
In May 2011 we released the first version of MyPadChoice to the AppStore. After feedback and lots of little tweaks, we are now on our 11th version.
Since the initial trial we have been building up a stock of video stories on how people are using MyChoicePad and the benefits they are getting from it. This was as much for us to learn from people's experiences as it was to educate others on the potential of the app.
Two examples of the success stories we have had so far are Finn and Charmaine. 4-year-old Finn uses MyChoicePad at his mainstream school. Weak muscles in his throat mean he struggles, particularly when tired, to communicate effectively. MyChoicePad helps him make requests, learn new signs and share them with his class.
Charmaine, 8, uses MyChoicePad at her specialist school and at home to learn and understand new vocabulary, communicate requests, help her with everyday routines and express how she is feeling in her frequent hospital visits.
My decision to quit my job, although initially hard, was certainly the right one. MyChoicePad is a product and a social enterprise that is going from strength to strength.
We have recently released a free version, MyChoicePadLite, and are soon to bring out free MyChoicePad games on the Appstore. The games will showcase the benefits of symbols and sign language for communication development.
These are exciting times even with all the economic doom around us. There is so much potential with new technology to bring down prices and create more accessible products. The future looks very bright indeed! I just love what I do and I hope I can develop more innovative tech products to reach more people.
Take a look at how MyChoicePad works and visit the website for more details:
By Zoe Peden
Check out…
• Accessibility apps: what do you think?
• Disability eConferences: sharing ideas and inspiration.
• The computer game that could change the way autism is diagnosed.
Get in touch by emailing us at editor@disabilityhorizons.com, tweeting us at @DHorizons or messaging us on Facebook.