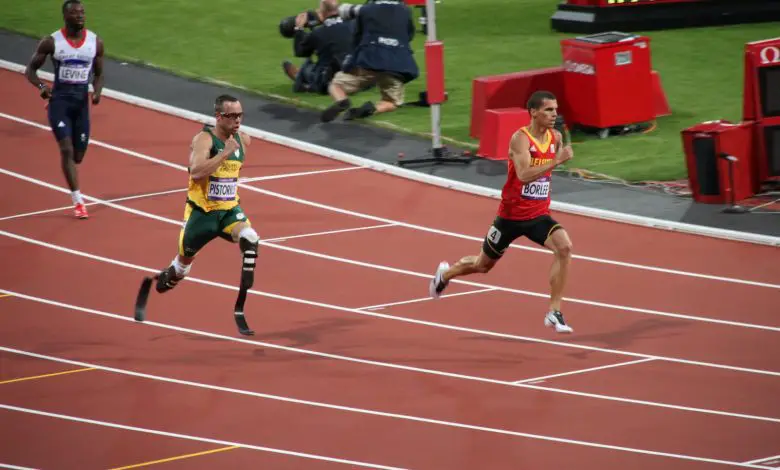 Paralympic athlete, Oscar Pistorius, has made history by being the first paralympian to compete in the Olympic Games 2012.
Everybody is completely gripped with the excitement of this year's Olympic and Paralympic Games, and here at Disability Horizons we are no different. Our co-editors, Srin and Martyn, have been to various Olympic events in and around London. But last Sunday, Srin was lucky enough to get a ticket to the Olympic Stadium to watch Oscar Pistorius run in the men's 400 meter semi-final. It was one of those occasions where pictures speak a 1,000 words.

Take a look at our slideshow of Oscar Pistorius from the night.
Click on the link below to open!
[EasyGallery id='oscarpistorius']
Did you watch Oscar Pistorius compete at the weekend? What do you think this means for Paralympic sport in the future? Do you think the Olympic and Paralympic Games should be combined as one?

Let us know your thoughts – email us at editor@97c.026.myftpupload.com, tweet us @DHorizons or send us a message on Facebook. Share your experiences with our community for a monumental Summer 2012!