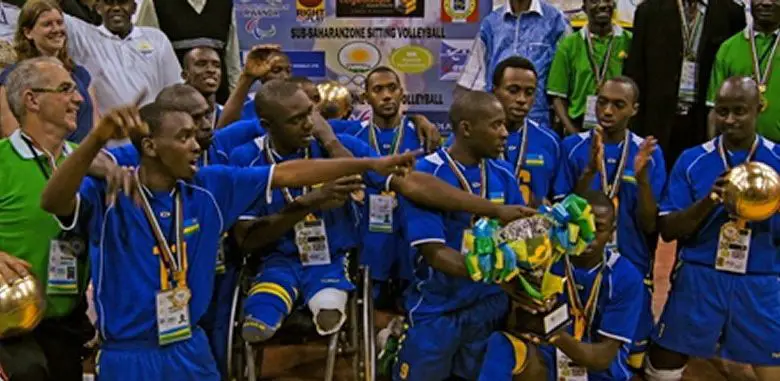 With the Paralympic Games coming to London this summer, new Disability Horizons contributor, Nicolas Clark, talks about his experiences of sport in Rwanda, and how he hopes this year's sporting events will be a great opportunity for disabled people.
I have seen first-hand the impact Paralympic sports can have. In 2010 I spent twelve months volunteering in Rwanda with the National Paralympic Committee (NPC). My role was as a management coach across the whole organisation looking to strengthen and develop what they do. I did this primarily through VSO (Voluntary Services Overseas), an organisation that places large numbers of professional volunteers in both long and short term overseas placements around world.
This was my first time in Sub-Saharan Africa and also my first experience of disability sport. I still remember my surprise when I arrived to find Rwanda being such a lush, green country. Trips to the market were a delight to my senses with so many varieties of fruit, so many colours and, inevitably, so much haggling to get to the right price.
And the sport. Well within a couple of weeks of arriving I was already playing sitting volleyball, Boccia and table tennis!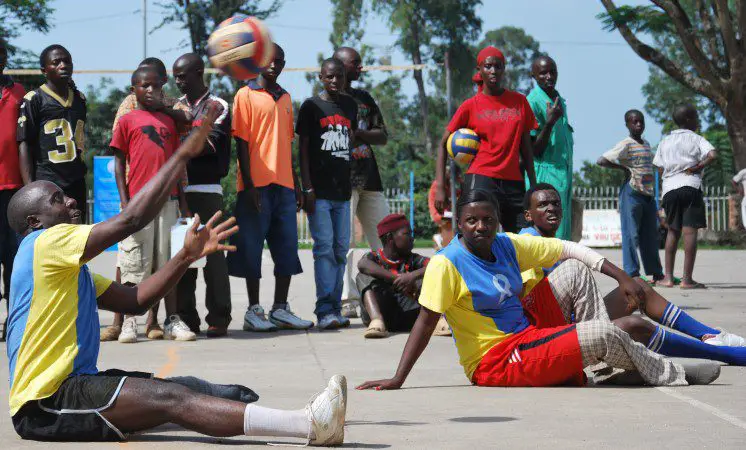 Rwanda has come a long way recently and the country is looking to the future with optimism. After the genocide (in 1995) the country is moving forward. There is still a lot to do though due to factors like poverty, malnutrition and the lasting impact of the genocide.
There are a large number of disabled people living in Rwanda and it is a country where little social security and few benefits exist. Rwanda is also known as the country of thousand hills and – with few tarmacked roads – there are lots of physical accessibility issues for disabled people.
The disability movement in Rwanda is still quite young, and the disability sports movement is even younger. There is a real sense that with hard work, enthusiasm and the right support from national and international agencies, lives of disabled people will improve in the country.
NPC Rwanda are not just involved with Paralympic sport at national and international level. They also lead on the promotion of disability sport throughout the country at a grassroots level. This includes working across schools and special centres for disabled children, as well as holding open sessions for the public to promote disabled sport. Often these sessions include the introduction of a new sport, such as a sitting volleyball or Boccia, making sure participants are constantly learning and being challenged.
Sport is a great way to reach out to a wide range of people – including those who may not know about disability issues – and the Paralympic Committee are doing an excellent job at highlighting this. As such, Paralympic sport in Rwanda is for everyone. Every person in the country can get involved, not just those people aiming for gold in the London Paralympic Games.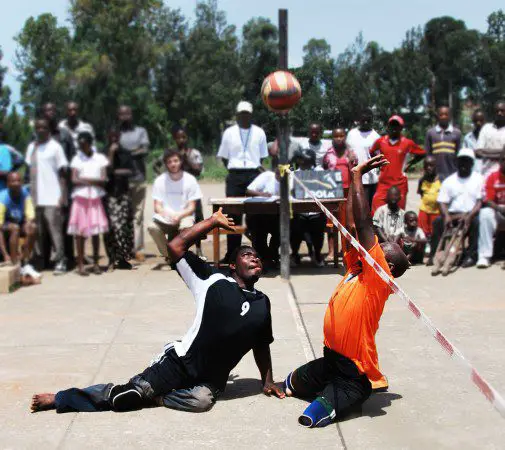 It has been a long journey for Rwanda to qualify for the games. When I arrived in the office on my first day, in 2010, a picture of the team in Beijing for the 2008 Paralympic Games hung proudly on the wall, and everyone wanted the team's participation in 2012 to be bigger and better. There was a sense of elation in 2011 when, through winning a regional competition, their sitting volleyball team qualified. The team have also athletes competing in athletics, swimming and powerlifting.
My time in Rwanda was amazing. I met motivated people achieving great things. People with a sense of determination to be the best at their sports and also to create an inclusive environment where disabled and non-disabled people could play a range of sports together.
The Rwandan team will arrive into their training camp in Bury St Edmunds, in early August, to acclimatise and prepare for the games. It's going to be brilliant to see them here and I know they will do themselves (and their country) proud.
By Nicolas Clark
Check out…
• iCAN experience something amazing.
• Paralmpic Games 2012:  archery.
• Paralympian Tom Aggar's rise to rowing victory.
We're putting together a collection of articles with your pictures from Summer 2012. Whether at the Paralympic or Olympic Games, enjoying some of the events around the UK, or participating in local sporting events, we'd love to hear from you.
And let us know more about Paralympic sports you are involved in – email us at editor@disabilityhorizons.com, tweet us @DHorizons or send us a message on Facebook. Share your experiences with our community for a monumental Summer 2012!