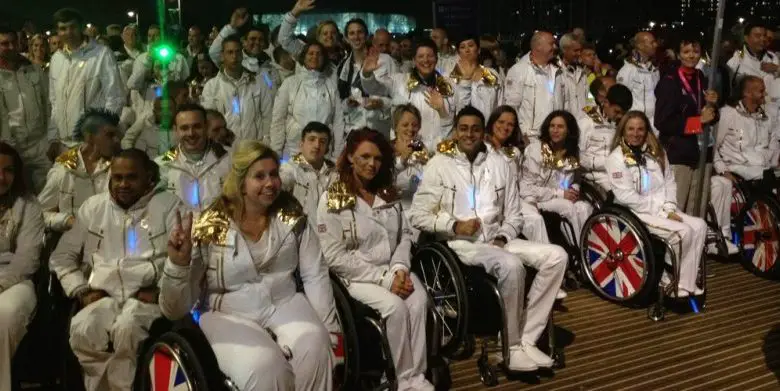 From the very best bits to what you've been talking about, we've got the Paralympic Games 2012 covered!
So, we've just experienced day one of the London Paralympics 2012, kicked off by one of the biggest Paralympic Opening Ceremonies I've ever seen. If you missed it, check out our photo gallery from inside the stadium, all thanks to Disability Horizons reader Sarada (@saradachunshoe) who also tweeted live for @DHorizons whilst at the ceremony.
I was ecstatically happy to see Stephen Hawkings, a true disabled legend, take part. The general feedback was mixed; some felt it was too arty, whilst others lapped up every minute of seeing disability in the mainstream limelight.
Whilst we can debate the Opening Ceremony until the tread on my tyres has disappeared, the real area to concentrate on is the events and the athletes.
At Disability Horizons, Srin, Liz and I have been plotting for a few weeks now how exactly we will bring the right information to you, our lovely reader community. We decided to play to our strengths: positive, practical and purposeful.
So with our three P's in place, for the next ten days we will be doing articles not just on a Thursday and Monday as usual, but also a daily summary alongside an awesome social media onslaught. And it won't just be us at the helm. We have a crack team of brilliant Disability Horizons volunteer readers to assist along the way. The idea is to share our highlights, put the spotlight on a specific athlete and share some of your tweets.
I drew the long straw and have been on Paralympic 'duty' today! I've had Channel 4 on the TV all day, been at my laptop checking out the latest news and been engaging with people on @DHorizons since it all kicked off this morning.
I have been so inspired that, together with Srin, we are hatching a plan to win gold in Rio 2016. Answers on a postcard please!
My 5 top highlights
1. Getting to grips with the different events, rules, classifications and impairments that make up the Games can be a little mind boggling! So the Channel 4 LEXI system explaining the classifications has been amazingly useful.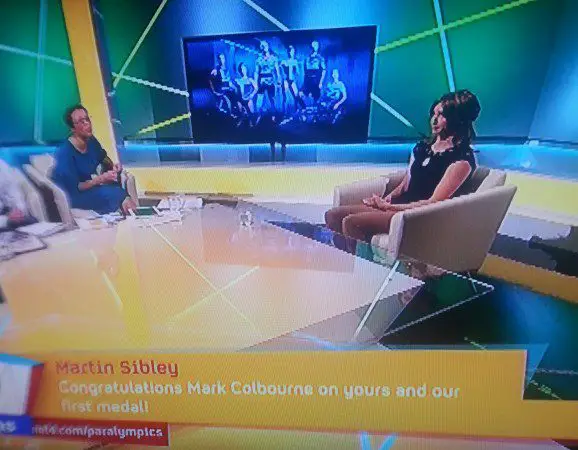 2. Watching GB win medals is always great. I am not usually Mr. Patriotic but, when it comes to sports, I do get drawn in. So much so that my tweet congratulating cyclist Mark Colbourne on winning TeamGB's first medal made it on the Channel 4 message reel (I hadn't even used a hashtag, so tweet something good and you too might be put on the big screen!). More importantly GB won a string of medals on day one including Sarah Storey's gold in Cycling and a few in the pool!
3. Seeing so many disabled people on mainstream TV in high profile roles is so cool. I have thoroughly enjoyed watching the athletes compete in Judo, Dressage, Table Tennis, Swimming and Cycling. Furthermore we are seeing a new influx of disabled talent in the media; the new presenters rocked it.
4. The London 2012 Paralympic Games are playing such a proactive and amplifying role in showing disability sport worldwide. To see the voice it is giving disabled people on everyday life issues, and the education it is giving some non-disabled viewers is truly social change in action.
And the highlight winning gold is…
5. Being asked to speak on BBC radio about Disability Horizons' thoughts on the Paralympics and the 'super human' adverts. Not only does this mean that disability issues are making a great impact and getting people talking, but it also showed the progress Disability Horizons is making in getting into mainstream media; and it's all thanks to you, our readers. Thank you for your kind feedback on how it went too; *I'm blushing*!
Athlete in the spotlight
My most inspiring moment of the day was watching Ben Quilter in the Judo. Despite having had a disastrous build up to the Games where he thought his gold medal hopes were dashed – just seven weeks ago he ruptured ligaments in his knee – he fought back hard today to win himself a bronze medal.
Seeing him, earlier in the day, explain his injuries and pain was terrible. However, his humour, attitude and banter with his fellow GB mates was great. That leads me nicely to the quote of the day from Ben: "I wouldn't be half the man I am today if it wasn't for my sight problem." I am so proud that he managed to win a much deserved medal.
Top 5 tweets
ParalympicsGB – @ParalympicsGB
"The crowd applaud Fox on his lap of honour, and deservedly so! An overwhelming atmosphere in the Aquatics Centre #GoParalympicsGB #Swimming."
Fran Williamson  – @Frannywill
"Very excited. I'm at wheelchair basketball. Never seen any other #Paralympic sport other than swimming. Making the most of retirement! :)"
Matt Sutton – @SmegFrik
"I think I will be watching The #lastleg as much as possible over the coming days. The tone is almost perfect."
Mark Mayer – @Markinsutton
"There has been a real buzz in the air tonight the start of the greatest paralympics eve."
Dominic Campbell – @dominiccampbell
"Narrative for disabled ppl has gone from being ignored / marginalised to being super heroes. Guessing a simple "just people" would be nice"
Oh and the most common tweet when I searched for the #Paralympics on Twitter was:
Channel 4 coverage of the Paralympics is shocking compared to BBC! 3 ad breaks in 30 mins too?! Sort it out!! #paralympics #c4paralympics
A brilliant start
Despite the misgivings about some presenters and the advert haters, I think day one has gone off well. Never before have we seen such a splash made out of disability sports and disabled people.
I hope the balance is struck between celebrating these amazing athletes, inspiring disabled people to achieve their own type of greatness, changing stereotypes within society and moving one wheel forward to full inclusion. It'll take a while, but these Games are a huge platform in speeding this up. In the meantime just enjoy the sports, the medals and what's left of summer.
Remember what I always say (well… tweeted last night): "Disability is the new cool!"
Featured image from Clare Balding; she tweeted this last night before the GB athletes headed into the Opening Ceremony (@clarebalding1).
By Martyn Sibley
Check out…
• Paralympic Games 2012: Disability Horizons' definitive guide.
• The Paralympic Games 2012 are here! What with the Paralympics mean for the future of disability sport?
• Olympic torch relay: one runner's story.
And let us know more about Paralympic sports you are involved in – email us at editor@97c.026.myftpupload.com, tweet us @DHorizons or send us a message on Facebook. Share your experiences with our community for a monumental Summer 2012!