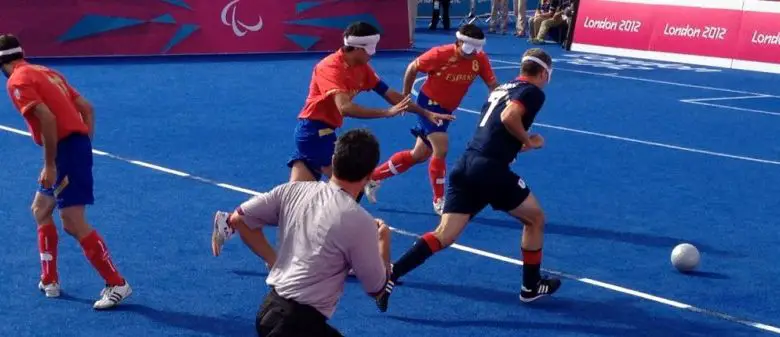 From the very best bits to what you've been talking about, we've got the Paralympic Games 2012 covered!
You might have guessed from my Facebook posts and tweets for @DHorizons today that I'm a just little excited about the Paralympics! I've never really been particularly interested in sports. In fact, if I'm honest, they usually bore me to tears. But this year has been different.
With the Paralympics coming to the brilliant city of London, this Paralympics has been the biggest and best ever – a true once-in-a-lifetime event. It has felt like a giant party that we've all been invited to.
Yes, there are underlying issues, such as the vast amounts of money it has cost, but I want us to celebrate the sentiment which is so in line with the ethos of Disability Horizons; the Paralympics is not about disability, but ability.
So, with that in mind, today I headed with Co-editor Srin Madipalli to Greenwich Park for the Paralympic Equestrian, and then spent the afternoon soaking up the Paralympic coverage on TV. What a brilliant Friday!
My top 5 highlights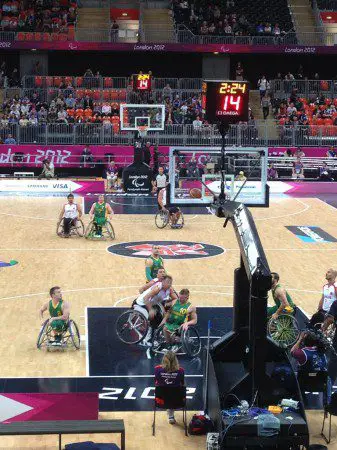 1. Twitter is all a flutter. As Martyn mentioned in his day one round-up, each of us will be writing a daily Paralympic article and will be keeping you up to date on Twitter and Facebook. For me, nosing at your musings and chatting to you about what you've found exciting has been a real highlight. Particularly since lovely Disability Horizons reader Cath McNicol (@Wheelimcn), who has been watching 5-a-side Football and Wheelchair Basketball today, allowed me to add her pictures to our article.
2. Cycling – what a day of drama! Britain's Jody Cundy called for a restart after he slipped out of the starting blocks, but this was controversially denied. He was so enraged, understandably, that he later felt he had to make an apology to the audience for his outburst. On the opposite side to this disappointment was another Brit, Mark Colbourne, who broke a world record to win gold in the C1 individual pursuit. Take a look at Jody Cundy's outburst and Mark Colbourne's win.
3. Swimming – a family affair. American Paralympian, Jessica Long, broke the world record in the Women's 400m freestyle S8, and TeamGB brothers Sam and Oliver Hynd qualified for the final in the S8 400m freestyle and qualify for the final; that's family commitment. Check out the Hynd brothers in action.
4. Athletics – Hantastic! It was the start of the highly anticipated athletics today, and a great start came from Hannah Cockroft winning gold in the T34 Women's 100m wheelchair race. It was unbelievable watching the strength the athletes have in their arms, wow. Check out Hannah's interview after her win.
And the highlight taking gold is…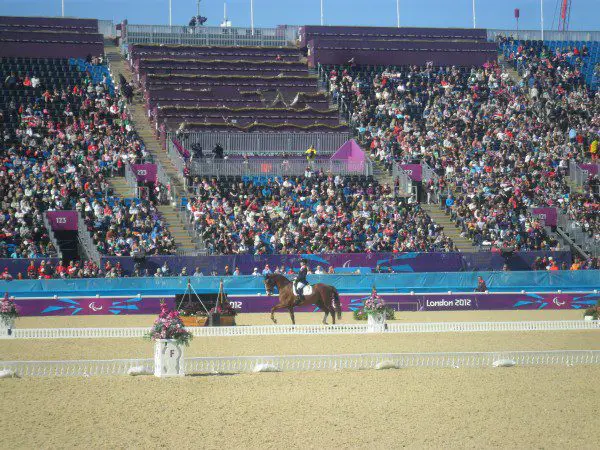 5. Elegant Equestrian. As my first 'dip' into the Paralympic pool, watching the Equestrian Dressage was perfect. Marvelling at the skill and strength required from each athlete was phenomenal, and it was particularly great to see a sea of Union Jack flags when Team GB, Sophie Wells, competed. Such as shame that there were a lot of empty seats, despite tickets not being available on the London 2012 website. I hope there isn't another Olympic-empty-seat-style scandal emerging!
Athlete in the spotlight.
Irish Paralympian, Jason Smyth, is officially the fastest Paralympian runner of all time, holding the men's 100m and 200m Paralympic titles, and both world records. I suppose you could call him the Paralympics very own Usain Bolt.
Partially sighted, Jason nearly competed in the Olympics but narrowly missed out on qualifying. But this evening, he broke a new world record of in the men's 100m T13 heats. He will be running in the final tomorrow at 7.15pm, don't miss it! And catch up on Jason's win this evening.
Top 5 tweets
Cath McNicol – @Wheelimcn
"#TeamGB v Spain half way through first half still 0 – 0 @ClarkieGB7 subbed off injured #voy #edgeofseat." (5-a-side Football)
Giles Long MBE – @gileslong
"What a total swizz. Jody Cundy was robbed big time."
Shaunna Taylor – @ShaunnaPsyched
"@DHorizons Canada had a thrilling debut on Day one setting records and GOLD in the pool! Thanks, GB for hosting a great opening!"
Geocast TV – @Geocast
"Check out the absolutely superlative Definitive Guide to the #Paralympics on @DHorizons. Fantastic stuff."
Lex Gillette – @LexGillette
"I'm not the blind guy, I'm the guy who just so happens to be blind. It doesn't make me, I make it, and quite frankly, I make it look good."
Are you watching?

We've heard that there's not been great coverage in other countries. Make sure you don't miss out on any of the action by checking out our Definitive Guide to the Paralympics.
By Liz Ransome
Check out…
• The Paralympic Games 2012: day 1.
• The Paralympics Opening Ceremony: pictures from inside the stadium.
• 5 top tips for using accessible travel in London.
And let us know more about Paralympic sports you are involved in – email us at editor@97c.026.myftpupload.com, tweet us @DHorizons or send us a message on Facebook. Share your experiences with our community for a monumental Summer 2012!