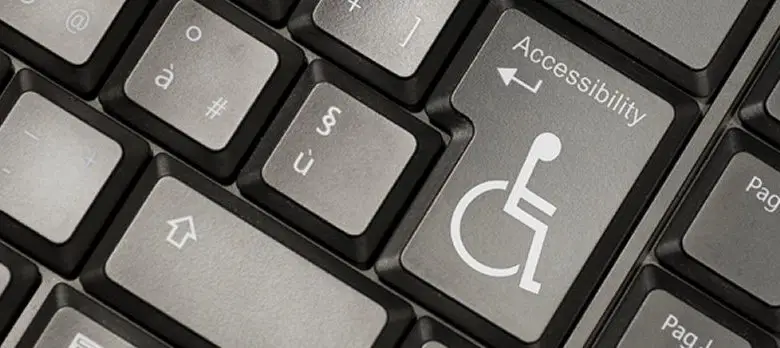 Kevin Carey, Group chair of RNIB, which supports blind and partially sighted people, describes how Paralympic champion Baroness Dame Tanni Grey-Thompson's recent TV appearances are helping raise awareness, via Go ON Gold, of the difficulties faced by disabled people in accessing the internet.

"Go ON Gold" is a national campaign launched this summer to help disabled people gain equal rights and access in the digital age. As a blind person myself, access to the internet is of paramount importance. Since founding my own charity humanITy in 1996, I have worked with a number of companies to improve and champion for e-inclusion.
It has been a hard grind to get the accessibility rights of disabled people recognised, but the Olympics and Paralympics have provided us with a fantastic opportunity.
High profile backing from popular personalities such as Baroness Dame Tanni Grey-Thompson, who features in our viral video campaign on the Go ON Gold website, is a fantastic coup which will help us reinforce the message that the internet is for everyone.
With her recent appearances on Absolutely Fabulous and the Olympic spoof Twenty Twelve, as well as airtime on more serious programmes like Radio 4's Saturday Live, pretty much everyone who didn't already know who she was… does now! And that's great news for our mission to get four million disabled people online.
The timing of Go ON Gold's launch has been designed to capitalise on the huge current interest in both sport and disability.
More than half of the eight million UK citizens who have never used the internet are disabled. The reasons behind their inability to get online are frequently caused by design barriers or because they may be unaware of advances in technology that can make access easier.
At a time when digital access plays an ever-increasing role in almost every aspect of our lives, these statistics are shocking and unacceptable. Our campaign will highlight the help which is available, encourage others to help point non-users in the right direction and show businesses and organisations how much society as a whole can gain by sharing such knowledge.
While new technology can be liberating for disabled people, it can also turn into another way of excluding them from work, entertainment, shopping and other everyday activities. Go ON Gold aims to enable disabled users to use the internet, smartphones and digital TV to improve their day to day lives, access services and jobs as well as enable them to interact with a world which may previously have been out of reach.
A central plank of the project is a series of video interviews with supporters which can be downloaded and embedded on any website, creating a viral campaign to spread the word. Baroness Tanni and 2012 Paralympic cyclist Karen Darke, as well as disability campaigners, are among those who explain how they've overcome difficulties to access the net and what tools have made their lives easier.
The campaign aims to sign up 1,000 new digital champions in the use of accessible technology. It will also encourage businesses, organisations and policy makers to become more aware of the needs of disabled people, including their own staff and customers, and of the benefits to the economy of enabling everyone to be on line.
Take a look at Go ON Gold's video with Baroness Tanni Gey-Thompson:


To find out more about Go ON Gold, visit their website.
The campaign is a partner project to overarching national digital inclusion charity Go ON UK, chaired by the government's digital champion Martha Lane Fox and backed by the BBC, Age UK, the Post Office, Talk Talk, Lloyds, the Big Lottery Fund and Eon.
By Kevin Carey
Check out…
• See our Paralympic section for all the best bits from London 2012.
• MyChoicePad: Makaton on the go.
• Disability eConference: sharing advice and inspiration.
Let us know your thoughts on this campaign by emailing us at editor@disabilityhorizons.com, messaging us on Facebook, tweeting us @DHorizons or leaving your comments below.