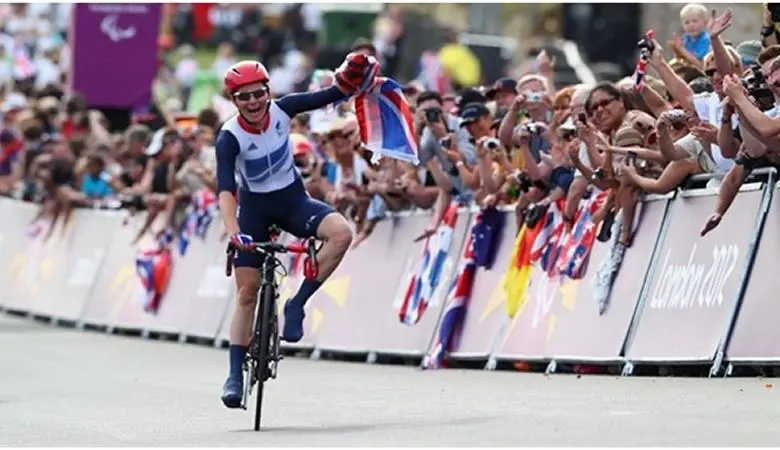 From the very best bits to what you've been talking about, we've got the Paralympic Games 2012 covered! Each day this week one of our brilliant Disability Horizons volunteers will be keeping you up to date on Twitter and Facebook as well as giving you a round-up of their highlights from the Paralympics, and today it's the turn of Margo Milne.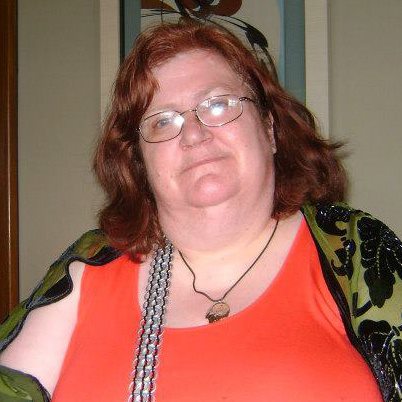 I've loved both the Olympics and the Paralympics, and it's so sad to think that this festival of sport will soon be over! It's been wonderful to see such talented athletes in so many different sports, and also to see how much support those of all nationalities have received from spectators of all nations. If only this mood could continue once the sport is over!
But dreams aside, here's my top action from day eight of the Paralympics.
My top 5 highlights
1.  Sailing – our first win. ParalympicsGB got its first ever sailing medals with Helena Lucas taking gold in the 2.4mR event, while Alexandra Rickham and Niki Birrell won bronze in the SKUD18 class. Unfortunately, the final day's sailing had to be cancelled due to a lack of winds, so the results stand as they are. Take a look at Alexandra Rickham and Niki Birrell's interview.
2. Swimming – they say good things come in threes. A third gold medal of these Paralympic Games was won by the great Natalie du Toit, of South Africa. But Team GB were right behind her with GB Steph Millward in second taking silver, GB Louise Watkin coming third with a bronze and fourth position going to GB Claire Cashmore. A thrilling race with a superb result! Check out the intreview with the three girls.
3. Wheelchair Rugby – not for the faint-hearted. This tough, very close match betweetn GB and France was in the group stages of the competition. The final result was a win for GB, 57-50. Wheelchair Rugby really is compelling viewing. If you know anyone who thinks disabled people are delicate and need permanent protection, just point them towards a match! Take a look at this astounding Wheelchair Rugby tackle for yourself.
4. Cycling Road – unstopable Sarah Storey. The already multi-medalled Sarah Storey led the women's Cycling Road race from start to finish, even overtaking many of the men who'd started two minutes ahead. Winning the race gained her an amazing fourth gold medal on these Paralympics and her eleventh overall, equalling Dame Tanni Grey-Thompson and Dave Roberts's joint record.
And the highlight winning gold
5. Athletics – battle of the titans. The men's T43/44 100m final was a highly anticipated race. Everyone wondered whether the young pretender Brit Jonnie Peacock would topple the king, South African Oscar Pistorius? Jonnie hadn't even started running seriously when Pistorius won the title in Beijing. After a false start – goodness, the tension mounted – the whole stadium chanted Jonnie's name! The atmosphere was electric. Peacock led from the start and came home in a new Paralympic record to take gold. Alan Oliveira and Oscar were no where to be seen. If you missed the race, shame on you! Watch the 100m final on Channel 4 now.
Athlete in the spotlight
British athlete, Jonnie Peacock, came into the Paralympics holding the world record for the T44 100 metres. At only 19, Jonnie has been competing for just three years since attending a British Paralympic Association-run Potential Day. Tonight he had the chance to beat his sporting hero, Oscar Pistorius. Showing no signs of feeling over-awed by the occasion, he led throughout the race to win gold. What a huge talent. And can you believe that in his post-match interview he beat himself up for not going fast enough!

Top 5 tweets
Suzi Perry –  @suziperry
"The #paralympics is just bloody brilliant."
British Weightlifting –  @GBWeightlifting
"We've received so many enquiries from people wanting to start Paralympic powerlifting – brilliant! Let's get lifting!"
Oscar Pistorius –  @OscarPistorius
"Just bumped into Alex Zinardi, ex F1 driver and paralympic hand cycling Gold Medallist. One of my hero's. http://lockerz.com/s/241832333"
Gary Barley – @BarleyBoy
"Li Duan of china's removal of trousers reminds me of a scene from The Full Monty. #Paralympics #TripleJump #YouDaMan"
Tiernan Douieb –  @TiernanDouieb
"Sarah Storey has won another medal? Incredible. Someone's gonna have a field day in Cash4Gold. #Paralympics"
You can follow Margo's on her blog, Funky Margo's Musing.
By Margo Milne
Check out…
• Paralympic Games 2012: day 6.
• The Last Leg: a review of the alternative Paralympics show.
• Paralympic Games 2012: Disability Horizons' definitive guide.
And let us know more about Paralympic sports you are involved in – email us at editor@97c.026.myftpupload.com, tweet us @DHorizons or send us a message on Facebook. Share your experiences with our community for a monumental Summer 2012!