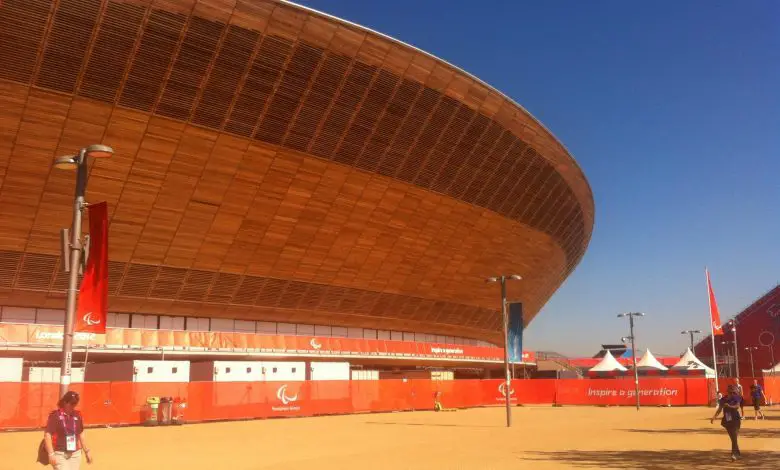 From the very best bits to what you've been talking about, we've got the Paralympic Games 2012 covered! Each day this week one of our brilliant Disability Horizons volunteers will be keeping you up to date on Twitter and Facebook as well as giving you guys a round-up of their highlights from the Paralympics, and today it's the turn of Simon Webb.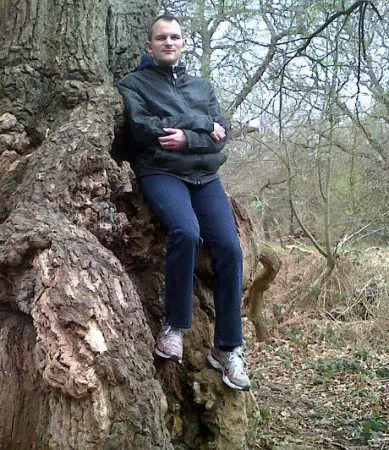 I'm a visually impaired runner, and I run distances of anything from 5K up to marathons. If you've been studying your Paralympic classification guides diligently, you'll know what I mean when I say my Paralympic category – if I were good enough – would be T11.
With the Paralympics picking up where the Olympics left off, with world class drama, exceptional atmospheres and plenty of opportunities to watch sports we've never seen before (and might never watch again) it's easy to forget that there are some for whom this means absolutely nothing.
When the London 2012 project was taking shape, the message was that this would be a summer for everyone. To achieve this, the London 2012 Festival and Cultural Olympiad sought to involve even the most disinterested.
One of the most important aspects of this is Unlimited, a commissioning opportunity for disabled artists and disability lead arts organisations to excel at what they do under the glare of the public eye, just as athletes would.
29 works of art bringing together artists from the UK and around the world, featuring everything from dance and music through to film and theatre, are on show at the Southbank Centre, in London, until this Sunday, September 9th. If you have the chance to go, don't miss it.
My top 5 highlights
1. Athletics – aftermath of Thriller Thursday. It was one of those mornings after the night before situations today, as the mind was still on Thriller Thursday, as Jonnie Peacock beat Oscar Pistorius and Friday's action begun. When the viewing figures were revealed we learnt that Channel 4 pulled in an audience peaking at 6.3 million for Jonnie Peacock's win. Meanwhile over on Radio 5, comparisons were being made to the atmosphere in the Sydney Olympics for Cathy Freeman's iconic 400M victory. This Paralympics have certainly been history in the making.
2. Wheelchair Rugby – GB v Japan. This was effectively a winner takes all match. Win, and the group position would see progression to the semi final and a three in four chance of a medal. Lose, and the best that could be hoped for was a play off for fifth or sixth in the rankings. Britain matched the Japanese in the first eight minute quarter, leading at the break by fourteen goals to thirteen, David Antony looking the play maker. A second quarter that saw Japan score thirteen goals to GB's four meant the result wasn't in doubt from half time onwards. Disappointing, but still definitley worth watching!
3. Cycling Road – F1 driver races to the finish line. The former F1 driver Alex Zanardi showed a fantastic turn of speed to pull away from seven others to take his second gold of the men's H4 roadrace. He won in just the style those of us gripped by the Tour de France became used to earlier in the summer. Take a look at Alex Zanardi's win.
4. Swimming – Natalie Du Toit bows out after forteen year career. Natalie Du Toit has competed in both disabled and non-disabled sport, in a career dating back to the 1998 Commonwealth Games. Tonight she swam her final race, the S9 100M freestyle and, with fifteen metres to go, looked like she might be able to snatch gold from Australia's Ellie Coal. It wasn't to be though and the South African, who was the Oscar Pistorious of swimming, leaves for the last time with a silver.
And the highlight winning gold…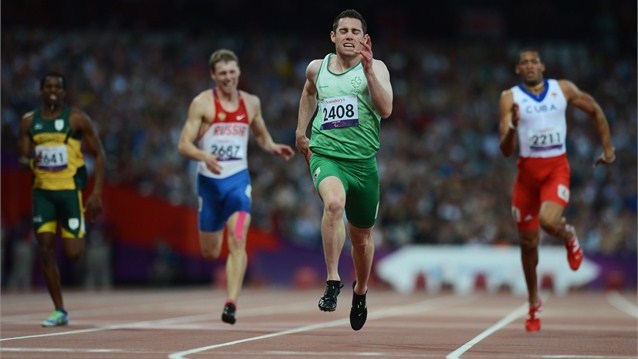 5. Athletics – Jason Smyth storms again. Jason Smyth, who was our Athlete in the spotlight on day two, is officially the fastest Paralympian runner of all time. He's another athlete who crosses the boundary between Paralympic and Olympic sport, having only just missed out on qualifying for the Olympics. His time tonight of 21:05 in the men's 200m T13 broke the world record, although it would get him nowhere near Bolt. But Smyth is a man we could well be seeing more of on the able bodied scene in the future. Watch Smyth's race at the Channel 4 website.
Athlete in the spotlight
Whilst we've all been getting excited by David Weir, Tatyana McFadden, the US T54 athlete has matched the 'Weir Wolf' for medals. Tonight she beat a field, including our own Shelly Woods, to take 1500M gold. She has a quiet weekend ahead of her, with the 100M and marathon lined up.
McFadden was adopted from an orphanage in Russia, where she was learning to walk on her hands as she had no chair. Her website has the slogan "sports is my passion, paving access for others is my purpose".
Top 5 tweets
Simon Brotherton – @simonbrotherton
"A show of sporting solidarity from GB's Rachel Morris & Karen Darke at end of the hand cycling. Crossing the line together arm in arm in 3rd"
Martin Mor – @martinbigpigmor
"I'm half expecting the USA Murderball team to be wearing helmets and shoulder pads #murderball #paralympics #C4paralympics"
Sarada Chunduri-Shoesmith – @saradachunshoe 
"#paralympiccrushes have thought long and hard, every day about this. Only thinking about Oscar. *drools*"
Steve Allman – @steveallman
"As an inclusionist who's eaten stir fry, choc waffles and a beer, when #paralympics say 'stand if you're able', I must admit I'm struggling."
EFDS – @Eng_Dis_Sport
"I started doing some sports year ago! Paralympics inspired to fully commit & see how far I can go!"
By Simon Webb
Check out…
• Paralympic Games 2012: day 8.
• The Last Leg: a review of the alternative Paralympics show.
• Paralympic Games 2012: Disability Horizons' definitive guide.
And let us know more about Paralympic sports you are involved in – email us at editor@97c.026.myftpupload.com, tweet us @DHorizons or send us a message on Facebook. Share your experiences with our community for a monumental Summer 2012!