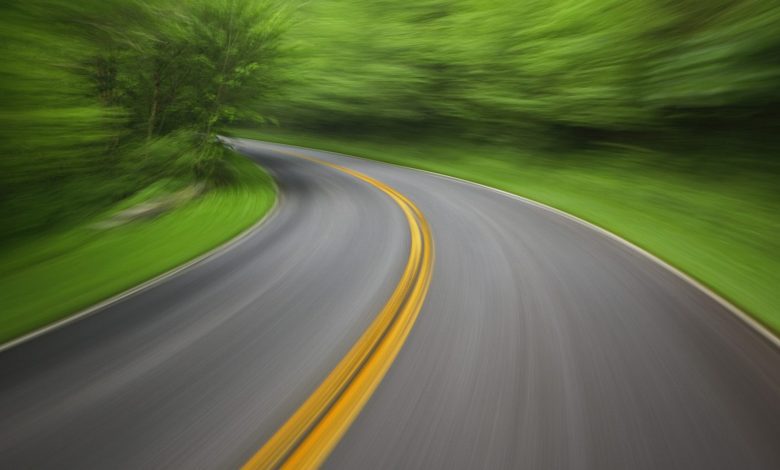 Lifestyle
Road to independence part 1: US Marines, bars and strippers…
Matt Stark, who has Spinal Muscular Atrophy (SMA), tells Disability Horizons about his rocky road to independence involving marines, strippers and a girl named Cathy.
For those with disabilities such as SMA, the ability to decide who gives you a shower, gets you dressed and takes you to class or work is the ultimate freedom. For many young adults with a disability, the transition from childhood to adulthood is an ongoing process. This adventure is about the beginnings of that journey, not the destination.
What started simply as a means to get to class, quickly evolved into a system for full independence. That evolution, however, required not only trust, but also the willingness to take risks. The independent living plan I use today is specifically designed to do two things: maximise freedom and control risk.
The heart of the system is the personal assistant, someone who is charged with being the first and last line of defense. Originally designed to simply take me to class and social gatherings on campus, the personal assistant role has evolved into the core of my independence, and it all began at a strip club…
When I was 17 years old my first personal assistant was a young woman from the Midwest; let's call her Cathy. My parents hired her because of her experience as a Certified Nursing Assistant. We found her through a nanny placement agency, figuring (correctly) that the disposition of a nanny was very similar to what we were looking for: someone who can blend into a college crowd and someone who naturally enjoys taking care of others. Only 20 years old, she came into the job with one goal; to enable me to have as many different experiences as possible.
This goal often ran up against my parents who were not used to their son suddenly going out at 10pm. Most kids go through a transition period in middle and high school where they slowly become more independent of their parents. I did not have this transition. I went from being home all the time after school to hanging out in bars with Marines from the nearby base (Cathy began dating a Marine shortly after moving in with us, let's call him Tom).
Being new to the rural Southeast, bars, and marines I quickly realised I would always be safe so long as I stayed near one of my assistant's boyfriend's fellow marines. Not only would they help me navigate the crowds, but they would always keep an eye on me to make sure a drunk local wasn't about to fall over me.
One evening Cathy and I were invited to the retirement party of a Master Sergeant in Tom's platoon. The party, however, was in an inaccessible part of the bar, five steps up. As soon as Cathy and I arrived the Master Sergeant spotted the issue and ordered four of his young marines to carry my 400 pound chair and I up the steps. Tom said "up was easy, it's down once we are all drunk in a few hours that's going to be fun."
Mum was always the most worried about my outings with Cathy and the marines, but Dad simply asked me to check in every few hours and not to get killed.
With my 18th birthday rapidly approaching, the summer before I began college, Cathy arranged with Tom to take me to a strip club about two hours away from my parents' house. Knowing that it would be a very late night, Cathy asked my parents if they would be comfortable if I stayed overnight at her boyfriend's house instead of driving all the way back home. Mum was not pleased with this plan; I had never stayed overnight anywhere away from them. Dad intentionally left out the strip club detail, reassured mum: "he'll be fine, he's not going to die." Dad then gave me $150 dollars and told me to have fun.
After a fun night of being with friends, overpriced lapdanced, and witnessing a rather upset marine's wife divorce her husband over being there, Cathy, her boyfriend, and I drove to the base where he lived about half way between the club and my house. Cathy helped me use the bathroom, did my g-tube feeding, and got me into my pajamas. I slept on the couch in the living room and Cathy left the door open to their bedroom so that she could hear me when I needed to be turned. The next morning she took me home; I survived.
I stayed overnight at Tom's house many times following that first experiment. Tom would even check on me before he left early for work. My parents gradually got more comfortable with the idea after learning that there was a naval hospital less than five minutes away, and after insisting I sleep with my cell phone within reach. Controlling risk with a simple cell phone and sound back up plans is what began the process of enabling me to be independent today; that and strippers!
By Matt Stark
Check out…
• Reclaiming our sexual stories.• Discovering my last taboo.• Does basic instinct = basic right? The honest courtesan's view.
Join in the discussion by emailing us at editor@disabilityhorizons.com, tweeting us at @DHorizons, messaging us on Facebook or leaving your comments below.