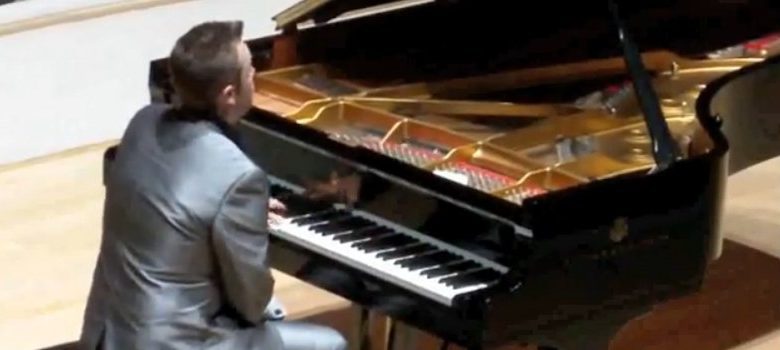 Pianist Nicholas McCarthy was born without a right hand. He's been playing since the age of 14 and has now joined the British Paraorchestra, performing recently at the Paralympic Games closing ceremony. Nicholas takes some time out to talk to Disability Horizons contributor, Zubee, about his passion, successes and the future.
Can you tell Disability Horizons readers what it was like growing up with a disability?
As I was born without my right hand so, for me, growing up with a disability was just completely 'normal'. As a child, friends would forget that I only had one hand, until it came to doing something like climbing a tree for instance, and then they would remember and help me out.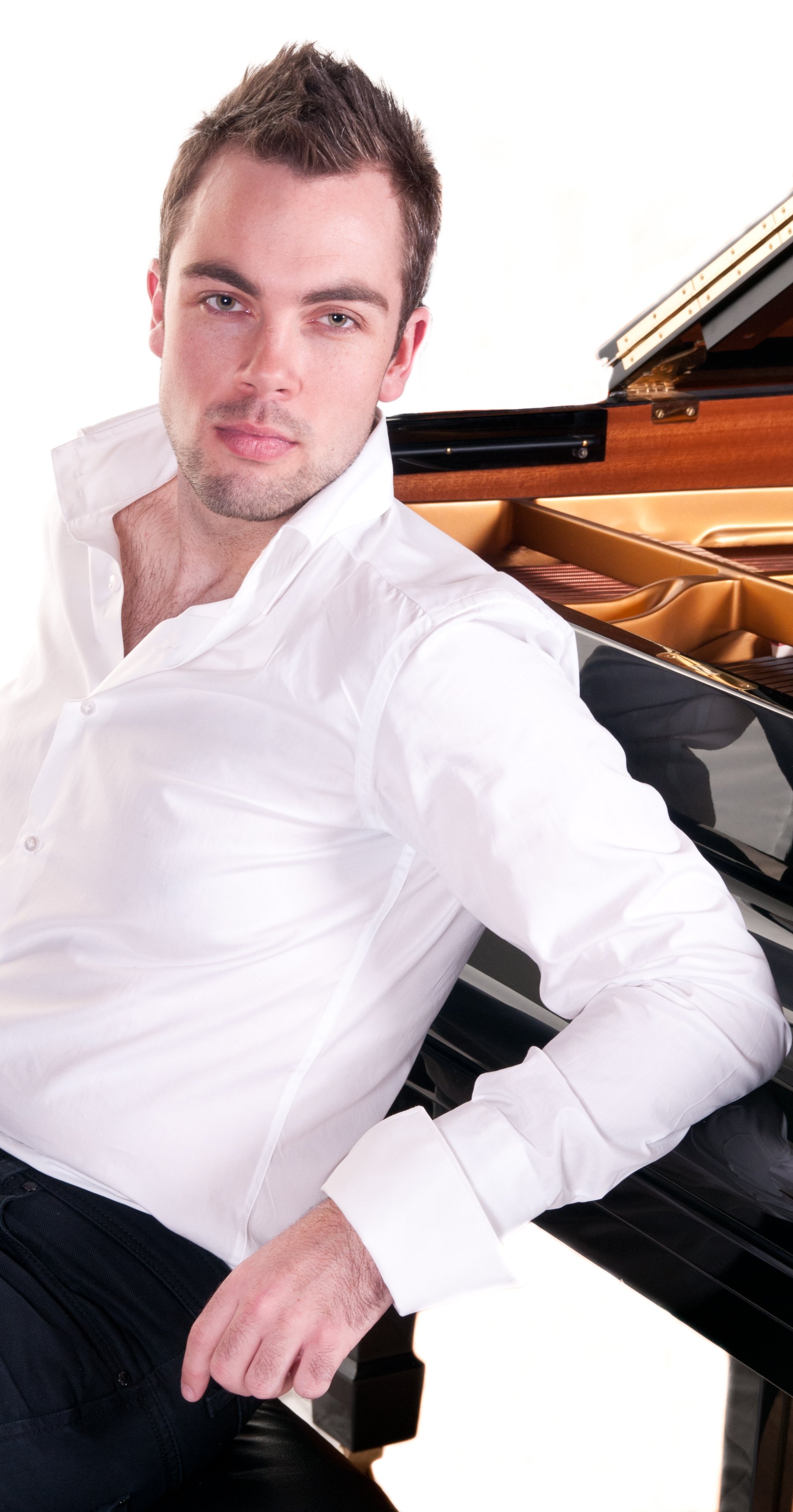 What inspired you to get into music? 
Music certainly wasn't a lifelong dream for me. I actually wanted to be a chef. But when I was 14 I saw a friend – who was an accomplished pianist – play a Beethoven piano Sonata and I just fell in love with everything about the piano. It was at this stage that I decided to be a pianist myself.
How long did it take you to learn playing the piano?
With any instrument, learning is constant and never stops. I think I became serious about playing at around the age of 17 when I decided that being a concert pianist was the career for me.
Where did you perform your first concert and how did it make you feel?
My first ever concert was in Christchurch Cathedral, in Oxford. It is a beautiful venue and where some of Harry Potter was filmed. I was so nervous about performing publicly for the first time, but once I'd finished playing I was hooked. It just confirmed to me that this is what I wanted to do.
How did you get involved with the British Paraorchestra?
I was approached by conductor Charles Hazlewood about becoming a member of the British Paraorchestra. As soon as he explained the orchestra's mission to me ("to give talented disabled musicians a platform to showcase their talents") I was sold and was delighted to become a member.
How did you feel performing at the Paralympic Games closing ceremony?
It was an amazing, but surreal, experience performing at the Paralympic Games. 86,000 people were in the audience at the stadium and a reported half a billion people world wide were watching the ceremony on television, so it was certainly the biggest concert I've ever been part of. It was such an exhilarating feeling walking out to all the thousands of people cheering. It is certainly a memory I will never forget.
What one memory have you taken away with you from performing at the Paralympic Games closing ceremony?
One of the fondest memories was when we were performing with Coldplay and lead singer Chris Martin came and sat on stage about a foot away from my piano and caught sight of me singing along with the song. He seemed quite happy that I knew the words.
What advice would you give someone with a disability who wants to learn to play an instrument?
I would say to them that anything is possible and they should definitely follow whatever they want to do. I own a teaching agency called Allegro Tuition that provides one-on-one musical instrument lessons, anything from playing the piano to a guitar. I set this up as I feel very passionately about providing quality teachers to students regardless of their age, playing ability or whether they have a disability or not. I have carefully selected teachers who are able and experienced at working with a range of disabilities.
Who would you say is your role model?
I have always looked up to my favourite pianist, Martha Argerich. Her artistry is just phenomenal and she, herself, is very insightful, so I would definitely call her my role model.
What are your aspirations for the future?
I would like to see my concert career continue to grow. I have been very fortunate with my career so far, but there are still venues that I haven't played in such as Carnegie Hall, in New York, and London's Royal Albert Hall. These have always been my dream venues to perform in, so I hope that one day this dream comes true. I also want my teaching agency to continue to grow and to provide quality tuition for all.
Take a look at Nicholas McCarthy performing, and to see in concert, visit his website:
By Zubee
 Check out…
• Disability art and Turning Points.
• The British Paraorchestra: recruiting new talent.
• Viewing disability and difference through the eye of a lens.
Don't forget to get in touch by emailing us at editor@disabilityhorizons.com, tweeting us @DHorizons or sending us a message on Facebook.